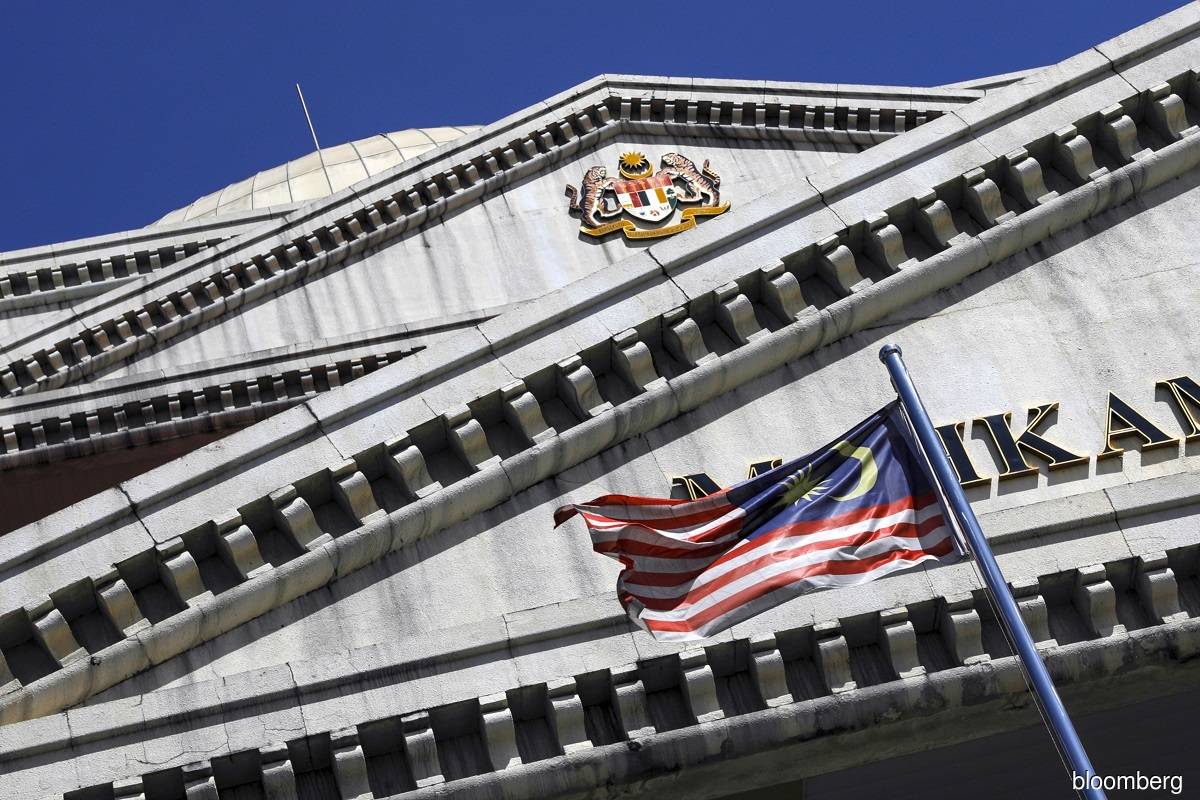 KUALA LUMPUR (Feb 4): The forfeiture action by the prosecution against Saudi national Tarek Obaid, PetroSaudi International Ltd (PSI), PetroSaudi Oil Services (Venezuela) Ltd (PSOSL), and two others over US$340 million in 1Malaysia Development Bhd (1MDB) funds is not settled yet, as parties will go for further case management.
This was decided by High Court Justice Mohd Nazlan Mohd Ghazali when the case was called before him today via an online video application between parties.
Following that, another case management date has been fixed for April 2 on the matter.
Sources familiar with the matter confirmed that no settlement has been reached yet, and also the new case management date.
It was reported on Dec 14 last year that PSOSL's counsel Alex Tan had sought an adjournment for what should have been the final round of negotiations with the Malaysian government in relation to its bid to forfeit the 1MDB money from the company.
Justice Nazlan asked then whether there had been significant development on the matter, to which Tan replied that there has been correspondence with the Attorney-General's Chambers since that month.
It was also reported late last month that Justice Nazlan was supposed to be transferred to the High Court civil division beginning March 1. His decision yesterday in Tan Sri Mohd Isa Abdul Samad's graft conviction was among his last criminal cases.
The court was supposed to hear the forfeiture application on Nov 10 last year, but could not do so following the imposition of the Conditional Movement Control Order due to Covid-19.
On Oct 1 last year, it was also reported that Tan, along with counsel Datuk Yusof Zainal Abiden for Tarek, indicated there had been some significant developments on the matter and asked for the scheduled Oct 5 hearing to be vacated.
Malaysian prosecutors had named Tarek, who is PSI founder, PSI, PSOSL along with Clyde & Co based in the UK and Temple Fiduciary Services Ltd, which held the funds in an escrow account, as defendants in the action.
Forfeiture follows charges on Tarek
The forfeiture action comes after Malaysia levelled charges in February last year on Tarek, PSI director Patrick Mahony along with fugitive Malaysian businessman Low Taek Jho — better known as Jho Low — for engaging in a criminal conspiracy involving former prime minister Datuk Seri Najib Razak and 1MDB.
According to the charge sheet, the criminal conspiracy involved the commission of an offence by Najib using his position as prime minister, finance minister and 1MDB advisory board chairman to seek gratification for himself involving a monetary sum of RM60.63 million.
Malaysian Anti-Corruption Commission (MACC) investigating officer Mohd Afiq Abdul Aziz, in his affidavit in support of the forfeiture application, claimed that the disputed funds were from 1MDB-PetroSaudi Ltd in 2010, when 1MDB pumped in US$300 million to that company, of which US$185 million went to PSOSL. 1MDB-PetroSaudi is a joint venture between 1MDB and PSI.
Afiq said 1MDB was supposed to receive ownership of PSOSL, according to former 1MDB chief executive officer Datuk Shahrol Azral Ibrahim Halmi, but Tarek and former 1MDB executive director of finance Terence Geh allegedly acted on behalf of 1MDB International Holdings and 1MDB to execute a deed of termination dated April 8, 2014 to relinquish PSOSL's rights to Tarek.
Malaysian prosecutors claimed that Geh had acted fraudulently and hence, whatever PSOSL received should be given to 1MDB and the country.
Besides this, it was reported on Sept 17 that the US Department of Justice (DOJ) had also filed a similar application to seek US$300 million in additional assets allegedly associated with the multibillion-dollar 1MDB scandal, which it had traced to the escrow account in the UK.
This led to MACC lawyers, led by Muhammad Nizamuddin Abdul Hamid — whose firm Messrs Zharif Nizamuddin was appointed by the anti-graft agency in 2019 to help oversee this action — to say that they were formulating advice and would seek directions as to the Malaysian government's stand on the matter.
Besides the forfeiture action on Tarek by Malaysia and the US, it is understood that the UK and Switzerland have also filed claims on the Saudi national.
Read also:
SRC judge transferred to High Court's civil division
PSOSL seeks extension to negotiate with Malaysia over US$340m forfeiture as Feb 4 deadline looms