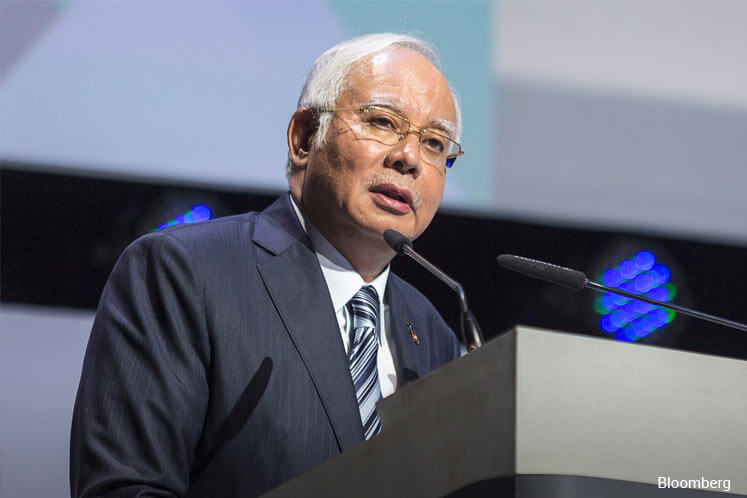 KUALA LUMPUR (Aug 8): There is no economic sense for Malaysia to turn away Chinese foreign direct investment (FDI), as suggested by some politicians, said Prime Minister Datuk Seri Najib Razak.
He said China is the world's second largest economy and a trading nation that is looking increasingly outwards.
"Such a myopic and narrow-minded view betrays a fundamental misunderstanding of economics and would only be bad for this country," Najib said in his keynote address at National Chamber of Commerce and Industry of Malaysia (NCCIM) economic forum 2017 today.
Najib also assured that there will be a fair government that will steer towards better nation and better future.
"There would not be a populist government for the sake [of winning] the favour or support from the people but we don't mind you supporting us in the next election," he said.
Najib reiterated that China's massive investment commitment demonstrates the real and transformative results of the excellent relations that Malaysia and China have built.
China is Malaysia's largest trading partner while Malaysia is China's eighth largest trading partner and the second largest in Asean.
As of the first quarter of this year, according to data sourced by the Department of Statistics, investment from China represented merely 2% of total FDI stock in Malaysia or number 10 among the top ten FDI nations in Malaysia.
"It is true that China has gained prominence as a major foreign investor in Malaysia across a broad base of sectors including manufacturing, services, ports, railways, real estate, construction, education and energy," he said.
In addition, Najib said Malaysia continues to welcome foreign investment from around the world be it from China, Japan, India, Saudi Arabia, Europe and the United States.
"We are (an) open, friendly and business-conducive country. FDI flows into Malaysia expanded by an average of RM36 billion per annum," he added.
NCCIM is a federation of five national trade organisations — The Associated Chinese Chambers of Commerce and Industry of Malaysia (ACCCIM), Dewan Perniagaan Melayu Malaysia (DPMM), Malaysian Association Indian Chambers of Commerce and Industry (MAICCI), Malaysian International Chambers of Commerce and Industry (MICCI) and Federation of Malaysian Manufacturers (FMM).
Founded in 1962 by the government of Malaysia, it has now been operating for 55 years, representing over 600,000 businesses and entrepreneurs.
"We are open to regular engagements and consultations to discuss national issues to share ideas and to develop strategies to uplift our economy," said NCCIM president Datuk Ter Leong Yap.