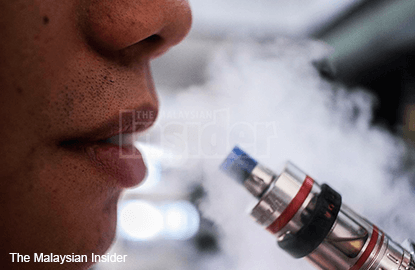 This article first appeared in The Edge Financial Daily, on January 14, 2016.
SHAH ALAM: The Selangor government will no longer be issuing new licences to vape businesses following a circular from the Health Ministry.
However, State Health, Entrepreneur Development, Science, Technology and Innovation Committee chairman Dr Daroyah Alwi said the committee was waiting for Putrajaya to review and come up with laws to facilitate action against vaping.
"All acts involved in the vape issue such as the Poisons Act 1952, Sale of Drugs Act 1952 and Food Act 1983 come under the Health Ministry. It is outside the state's jurisdiction.
"For now, in accordance with the ministry's circular dated Dec 9, new licences will not be given out, and neither will we renew licences until a decision is reached by the federal government," she said in a statement yesterday.
Daroyah said this was the consensus reached, following a workshop on vaping held from Sunday to Tuesday. It was participated by representatives from the Health Ministry, Youth and Sports Ministry and the Selangor Islamic Religious Department, among others.
"The state government agreed that any decision on vaping will be subject to the directive and policy from the Health Ministry.
"As such, we urge the ministry to draft and study the related acts and laws to [see] how they can be enforced," she said.
Daroyah said to date, 69 licences have been issued, of which 30 are temporary.
To increase awareness of the dangers of vaping, the state will also increase its outreach through campaigns and health programmes. — The Malaysian Insider