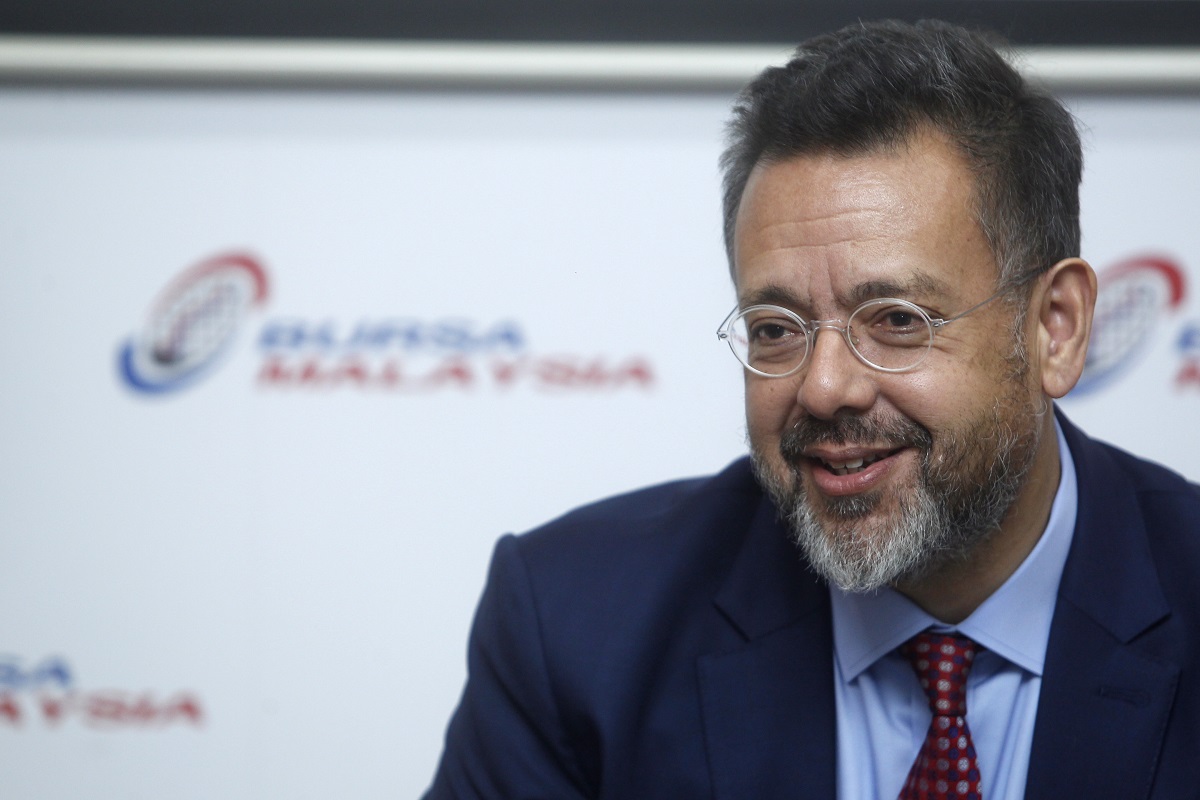 KUALA LUMPUR (Feb 2): Bursa Malaysia Bhd has no plans on banning regulated short selling (RSS) again, according to the local bourse's chief executive officer (CEO) Datuk Muhamad Umar Swift.
Muhamad Umar pointed out that the Malaysian market is different from the US market when it comes to RSS, as there is a maximum level of 4% of a particular company's net short position.
"So with this in place, what we are seeing is that it is well controlled and we are not looking at banning RSS at this point in time... because it is performing as it is [supposed] to. RSS provides liquidity," the CEO said at a briefing following the release of the stock exchange's results for the financial year ended Dec 31, 2020 (FY20).
He clarified that the social media-induced short selling seen with GameStop shares in the US cannot happen here, given that the limit for short selling in Malaysia is at 4%. It was reported that 138% of GameStop shares that were available for trading were sold short, which Muhamad Umar noted it as a unique series of events that allowed for a short squeeze.
"I think what we need to understand about GameStop is a unique series of circumstances, and we like to see all investors making informed decisions. There is no wrong or right, but make your own decision," said Muhamad Swift.
When queried on whether the local bourse would lift its ban on intraday short selling (IDSS) and intraday short selling by proprietary day trading (PDT Short Selling), Muhamad Umar said the local bourse is taking it "step by step" and there will be a consultation with the Securities Commission Malaysia (SC), noting that the volatility that leads to the ban has been controlled.
The ban on IDSS and PDT Short Selling is currently set to expire on Feb 28.
The ban on IDSS and PDT Short Selling alongside the initial ban on RSS was put in place in March last year by Bursa Malaysia and SC.
The ban on RSS was lifted on Jan 1.
"We want a fair and orderly market, which is vibrant. Our key concern is always [whether] investors make informed decisions. There is freedom of speech, but one has to be mindful of not providing investment advice,"  Muhamad Umar stated.
At the time of writing, shares in Bursa Malaysia were up 0.11% or one sen at RM9.38, translating into a market capitalisation of RM7.6 billion. It saw 7.09 million shares done.
Read also:
Bursa Malaysia 4Q net profit up 130% to RM105m
Bursa Malaysia aims to bring public listed companies on ESG journey