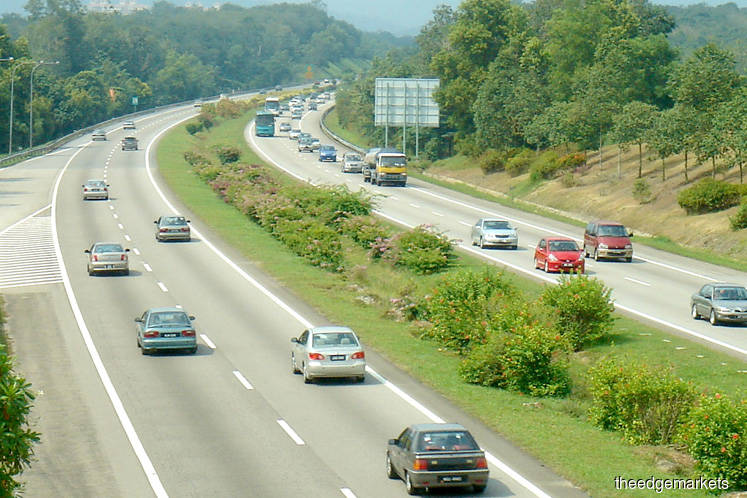 KUALA LUMPUR (July 31): There is no review of the government's proposal to take over four Klang Valley highways, a source familiar with the matter said today.
The status of the takeover has not changed, the source told the theedgemarkets.com, following a news report that the plan to take over the four highways had been paused for a review of the takeover price.
Describing the report by Singapore's The Straits Times as "slanted with an agenda", the source said: "There's no 'review'. The Ministry of Finance is in the process of submitting a Cabinet paper for the final approval."
When contacted, a representative of Gamuda Bhd, which is linked to the concessionaires of the four highways, said that as of now the group had not received any notifications from the government concerning the proposed takeover.
The Prime Minister's Office, when contacted, emphasised the decision to take over the highways was subject to Cabinet approval.
The Straits Times, citing government sources, reported that the takeover plan had been creating friction in the government, as some quarters were of the belief that the offer was excessive and the projected revenue based on a congestion charge, from current toll rates, may not allow for the acquisition to be completely self-funded.
Putrajaya had announced the takeover in June, saying a special purpose vehicle will raise RM6.2 billion to finance the acquisition of the concessionaires of Sistem Penyuraian Trafik KL Barat (Sprint), Damansara-Puchong Highway (LDP) and Stormwater Management and Road Tunnel (Smart).
Instead of the current toll rates, the government is moving to implement a congestion charge during peak hours.
See also:
'Highway congestion charge by Jan 1, 2020 if cabinet approves'
'Cabinet yet to make final decision on Gamuda highways takeover'
Putrajaya offers to buy four toll concessionaires for RM4.5b cash