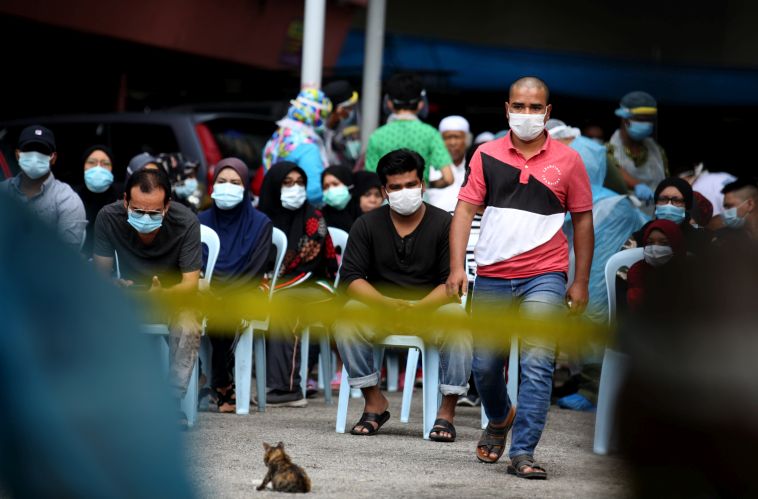 KUALA LUMPUR (May 21): No new cases linked to the newly identified COVID-19 patients in Kelantan, Kedah and Terengganu have been reported so far, as investigations remain underway, said Health director-general Datuk Dr Noor Hisham Abdullah.
He said contact-tracing activities continued to be carried out not only in the three States, but also in Ampang, Selangor, from where one of the patients had travelled.
It was reported yesterday that a 32-year-old pregnant woman who tested positive in Kelantan had travelled to Kuala Krai from Ampang, with the intention of giving birth in her home State.
The Ministry of Health (MoH) has categorised Ampang as a red zone, with over 40 cases reported. Kelantan, on the other hand, was classified as a green zone with zero cases last month.
Dr Noor Hisham said 30 family members of the woman, who is 35 weeks' pregnant, have been screened for COVID-19. Twenty of them have tested negative, while the results of the remaining 10 are yet to be out.
"We will also carry out active case detection among close contacts of the woman in Ampang," he added.
In Kedah, Noor Hisham said the MoH has identified nine close contacts of the Universiti Utara Malaysia (UUM) student who reportedly tested positive after a screening was conducted at the university campus in Sintok.
"We have identified and tested all nine of them and are now waiting for the results of their swab tests," he added.
Yesterday, a new COVID-19 case was also reported in Terengganu, which Noor Hisham said involved a 31-year-old man. He said an investigation into the case is ongoing and that it will take some time before more information can be shared with the public.
"We are in the process of investigating. Let us get more details first. Our investigation is focusing mainly on family members and close contacts. I think it will take time for us to do the investigations," he added.
See also:
Covid-19: 34 of 50 new cases today linked to new KL cluster
Malaysia will look for ways to access Remdesivir if antiviral drug proven effective against Covid-19
Stay at home. We will deliver the news to you at theedgemarkets.com.