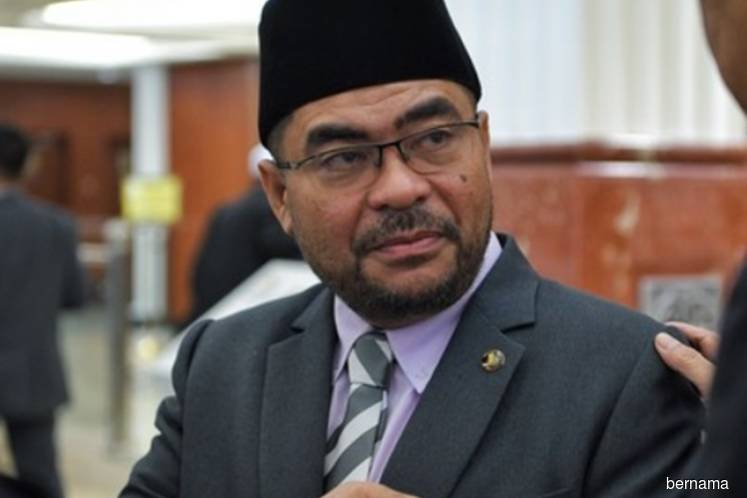 KUALA LUMPUR (April 9): Minister in the Prime Minister's Department Datuk Seri Dr Mujahid Yusof Rawa said there is no need to set up a Royal Commission of Inquiry (RCI) or get the Public Accounts Committee (PAC) to investigate Lembaga Tabung Haji (TH), pointing out that the issues uncovered at the pilgrim's fund have been quite clear and do not need further investigation.
Speaking to reporters at the Parliament lobby, he said there is not much mystery in the TH case as the weaknesses of the fund have been clear, as reported by the National Audit Department and PricewaterhouseCoopers (PwC).
"RCI is only for unclear mysterious cases. In TH's case, there is not much mystery and the government has committed RM17.8 billion. Why would we need an RCI?" he asked.
His comment was made in response to Umno Youth chief Dr Asyraf Wajdi Dusuki's call for an RCI to investigate the alleged wrongdoings at TH.
Meanwhile, Umno vice president and Opposition leader Datuk Seri Ismail Sabri Yaakob had earlier today voiced his support for an RCI and had also proposed for the PAC to conduct its own investigation into TH.
However, Mujahid said that the issue is already being handled and conditions are improving at TH, following the initiatives and measures employed over the past six months.
"We have already dealt with the issues around mismanagement and misreporting. I don't think there is a need for an RCI or a PAC investigation. The reports have clearly shown TH's deficit.
"We have changed the leadership, so there is no political influence on TH and we are balancing the fund's assets and liabilities," Mujahid said.
To recap, a special audit by PwC revealed that the pilgrim fund's true losses for 2017 amounted to RM10 billion and not RM4.1 billion as previously thought.
The extent of the losses were found to be deliberately concealed.
Moreover, TH had also breached the Tabung Haji Act 1965 by paying dividends to depositors using their own savings.