This article first appeared in The Edge Financial Daily, on January 14, 2019.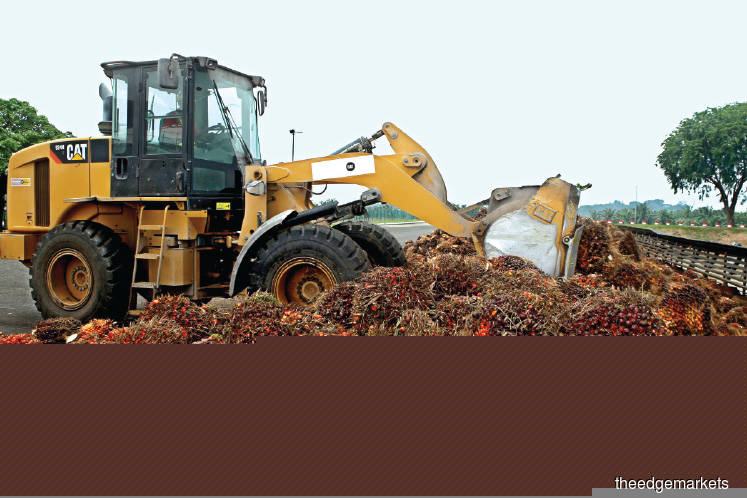 Plantation sector
Maintain neutral: In December 2018, Malaysia's palm oil inventory reached a record high of 3.2 million tonnes. This translates into an increase of +17.7% year-on-year (y-o-y). The increase in the inventory level was mainly attributable to lower export. Note that December 2018 export dropped at a higher pace of -3.1% y-o-y compared with production (-1.4% y-o-y).
 
On a month-on-month (m-o-m) comparison, export grew at a slower pace of +6.9% month-on-month (m-o-m) as a slight recovery in export was seen (+0.6% m-o-m) while production slowed down marginally (-2% m-o-m).
Meanwhile, we view that Indonesia's inventory level may also attained a new high as crude palm oil (CPO) output is expected to climb by +13.1% y-o-y to 43 million tonnes from 38 million tonnes in 2017.
We opine that the seemingly oversupply may continue to add downward pressure on CPO price given the current uncertain market and trade environment.
On a year-over-year basis, export shrunk by -3.1% y-o-y to 1.4 million tonnes. This was below Bloomberg consensus of 1.5 million tonnes. Note that export has come in below expectation for the second consecutive months since November 2018. This was mainly attributable to lower export from the European Union (-55% y-o-y), Iran (-95.5% y-o-y), Saudi Arabia (-68.7% y-o-y), Egypt (-95.6% y-o-y) and South Africa (-97.7% y-o-y). On a m-o-m basis, export to key destinations namely China (+56% m-o-m) and India (+17% m-o-m). We view that the improvement in demand from China was mainly due to festive purchase.
Moving forward, we expect China's import of CPO to continue to increase as we see recovery in demand as its domestic crushers process fewer soybeans due to the spread of African swine fever.
Meanwhile, India's export growth would sustain given the import duty cut on CPO for Malaysia from 44% to 40%.
Production for December 2018 was down by -1.4% y-o-y to 1.8 million tonnes. This was mainly impacted by lower production from Johor (-10.1% y-o-y), Negeri Sembilan (-13.8%) and Pahang (-4%). Palm oil production growth y-o-y is positive in Sarawak (+1.24% y-o-y to 5.1 million tonnes) whereas in Peninsular Malaysia (-3.6% y-o-y to 10.2 tonnes) and Sabah (down -1.5% y-o-y to 5.14 million tonnes) were in negative territory.
The inventory levels of palm oil in Malaysia and Indonesia remain elevated. Coupled with anticipated higher soybean supply and uncertainties of external developments, we may not observe a significant improvement in CPO price. Nonetheless, we are also seeing some positive signs in export demand stemming from existing key importers such as China and India as well as new markets. Meanwhile, we view that local producers are thought to be facing a tough cost structure from the Malaysian Palm Oil Board price stabilisation tax and additional certification requirement cost.
Given the less favourable environment, we are maintaining our CPO target price of RM2,280 per tonne for 2019 at this juncture as we do not see any near-term re-rating catalysts. All factors considered, we are maintaining our "neutral" call on the sector. — MIDF Research, Jan 11