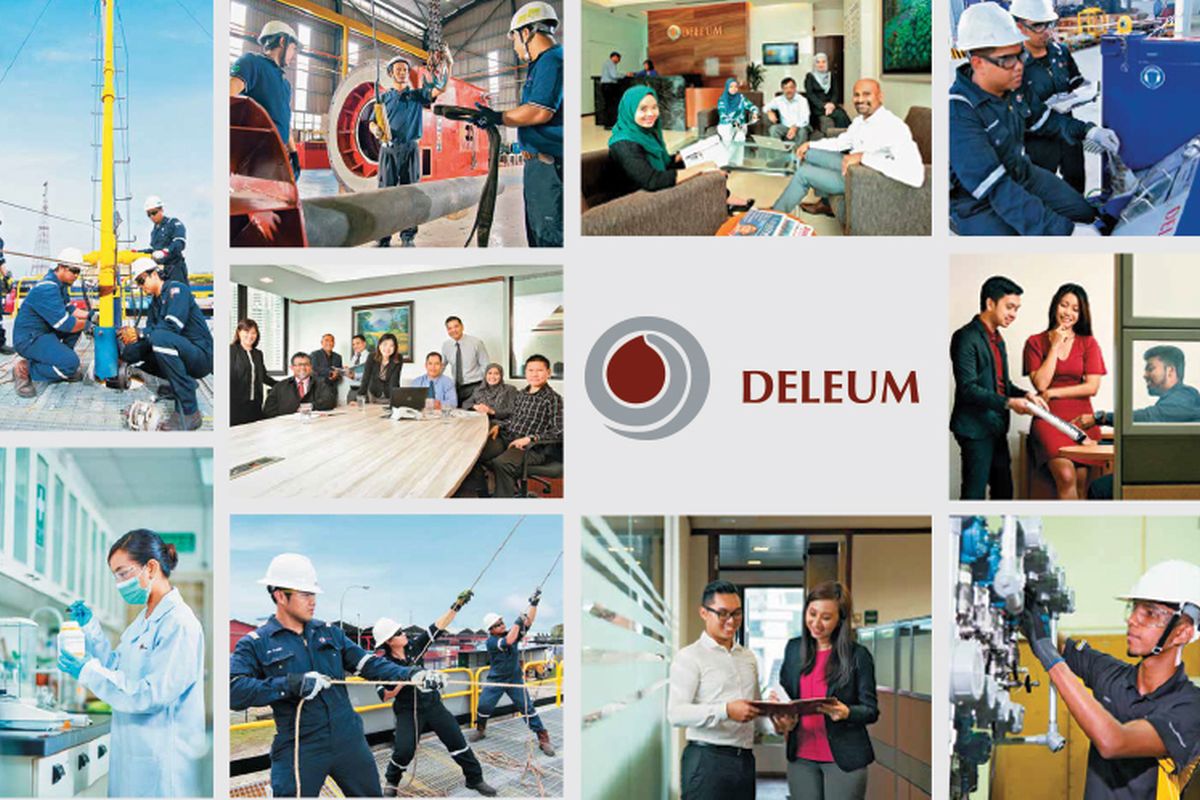 KUALA LUMPUR (March 26): Deleum Bhd said Petronas Nasional Bhd (Petronas) has suspended its 60%-owned subsidiary, Deleum Primera Sdn Bhd, from participating in the national oil company's tenders and contracts until further notice.
In a filing with Bursa Malaysia today, Deleum said Petronas informed Deleum Primera that it has received adverse reports on alleged unethical and integrity issues linked to Deleum Primera with regards to relevant work under the operations of Petronas Carigali Sdn Bhd.
"Pursuant to the above and in accordance with Petronas' License General Conditions, Petronas has decided to suspend Deleum Primera's licence for all Standardised Work and Equipment Categories (SWEC) for future tender and/or any new award with effect from the date of the letter until further notice," Deleum said, citing Petronas' letter to Deleum Primera yesterday.
"Throughout the suspension period, Deleum Primera will not be invited nor be allowed to participate in any future tender issued by Petronas, including its subsidiaries and  Petroleum Arrangement Contractors (PACs). Deleum Primera also will not be awarded with any new contract by Petronas including its subsidiaries and any PACs," Deleum said.
The suspension came after two senior executives working for Deleum Primera were interviewed by the Malaysian Anti-Corruption Commission (MACC) last December over an alleged illegal scheme involving the company and Petronas Carigali.
It is understood that the MACC investigation also covers the potential involvement of Deleum's top management, and executives of both Deleum Primera and Petronas Carigali.
The Edge Malaysia weekly, citing sources, reported in its Dec 14 edition that the MACC was following closely the money trail from Petronas Carigali through Deleum Primera and its sub-contractors and into Petronas Carigali executives, to understand the modus operandi involved in the illegal scheme, as it suspects it is a wider scheme involving the Petronas subsidiary and its main contractors through their sub-contractors.
"Notwithstanding the suspension, Deleum Primera is however, allowed to continue and complete its existing and ongoing contracts with Petronas, including its subsidiaries and PACs, in accordance with the terms and conditions of the respective existing and ongoing contracts," said Deleum.
The onging contracts include the provision of maintenance, construction and modification services,  the provision of alternative blasting and painting as well as provision of river corrosion prevention system and maintenance for Petronas Carigali.
"Deleum Primera's business outside Malaysia, namely in Indonesia not requiring Petronas' licence is not affected and shall continue to operate accordingly.
"Deleum Primera will appeal against the suspension as the alleged practice was carried out by the individuals concerned and is not practised by Deleum Primera, its board of directors, nor its shareholders, excepting the said individuals who are two of the directors and shareholders," said Deleum.
Deleum added that the suspension is not expected to have any material financial impact on the group for the year ending Dec 31, 2021.
Shares of Deleum were up half a sen or 0.81% at 62.5 sen, giving it a market capitalisation of RM249.04 million. The counter saw 155,400 shares changing hands.