This article first appeared in The Edge Financial Daily, on December 7, 2018.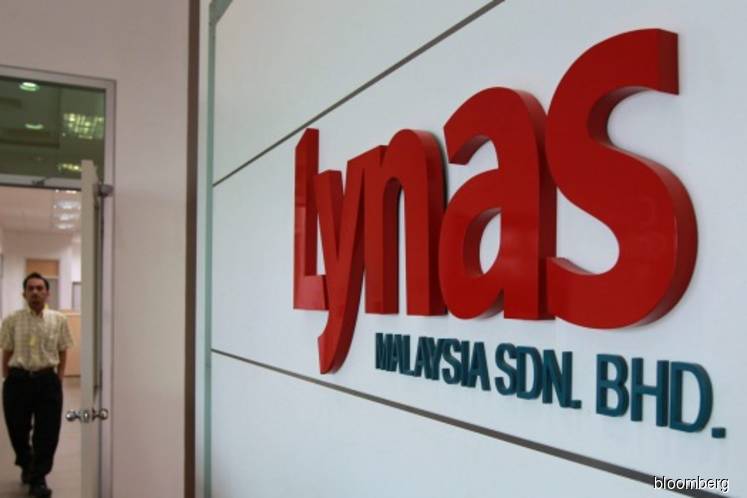 KUALA LUMPUR: The Malaysian government is ready if Australian-based Lynas Corp Ltd wants to take it to court over its stance on the latter's rare earths plant in Kuantan, Pahang, says Minister of Energy, Science, Technology, Environment and Climate Change Yeo Bee Yin.
"I just spoke to the Attorney-General this morning and we are all ready for it because everything we do is according to the rule of law," Yeo wrote in a Facebook post yesterday.
Earlier in the day, she told the press in Parliament that Lynas has no grounds to sue the Malaysian government.
"On what grounds can they sue us? We are not abusing our power. If we get sued just because we are enforcing our law to protect the interest of the people, then we are all up for it," she told reporters in Parliament yesterday.
She also reiterated her call for Lynas to "fulfill its promise" to remove its radioactive wastes from Malaysia, namely the accumulated 450,000 tonnes of water leached purification (WLP), by September next year.
She said the removal is necessary amid reported leakages of heavy metals into Kuantan's underground waters, and that there is presently "no near-term solution" on the matter.
"What if there is major flooding in the area? Who is going to guarantee the safety of the people? Lynas has made a commitment in their letters of undertaking to remove the waste if necessary. I see this as a necessary condition to set.
"The waste is accumulating, there is no near-term solution. They can continue to find other solutions for the waste, but in the mean time, please, settle your waste problem … or else it will bring higher risk to the surrounding community," she said.
On Tuesday, her ministry announced that the removal of accumulated WLP has been set as one of two pre-conditions Lynas has to meet for future licence and permission renewals in Malaysia. Lynas's temporary storage licence for WLP is up for renewal next September.
The second pre-condition is for the company to submit an action plan for the disposal of its accumulated 1.11 million tonnes of scheduled waste, the Neutralisation Underflow Residue (NUF). It has approval for the storage of this waste till February next year.
Both types of waste have been accumulating since Lynas' plant, the Lynas Advanced Materials Plant, began operations in 2012, it said.
A day later, Lynas' stock dropped 22% to A$1.65 on the Australian Stock Exchange. On the same day, Lynas expressed its disappointment with the ministry's decision and said it was mulling all options, including legal ones, to achieve an "appropriate outcome', prior to the expiry of its WLP temporary storage licence on Sept 2.
Separately, Reuters reported yesterday, quoting Lynas' chief executive Amanda Lacaze, that uncertainties surrounding its future in Malaysia have hampered the company's efforts to plan for expansion.
"What we got is a proper constituted review committee (that) developed carefully considered and proper recommendations, and they have just been put aside. I think this is a very difficult environment politically.
"Our expectations were (when) we got the report from the review committee and we would know exactly what we needed to do and we would map that out. Now we don't," Lacaze told Reuters.
The company said it has also been looking into ways to reduce its radioactive waste as well, a move the government audit recommended. "We have some plans on that but that takes capital investment which is difficult for us to allocate when we have the sort of uncertainty we have had here in Malaysia," Lacaze added.