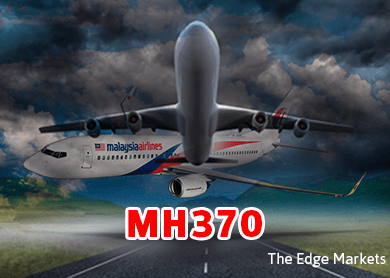 KUALA LUMPUR (Mar 3): The search for the missing Malaysia Airlines flight MH370 will not be abandoned, Australian deputy prime minister Warren Truss said today.
His comments comes in the wake of fears expressed by families of victims on board the ill-fated Boeing 777 aircraft that the search efforts will be called off, following quotes attributed to Truss in a Reuters report yesterday.
Yesterday, Reuters reported Truss as saying that the search could not go on forever.
A Truss' spokesman later clarified that the current search was not being called off. In addition, no decision has been made on whether to fund a further search if this one ends unsuccessfully.
The three main countries involved – Australia, China and Malaysia – are meeting next month to decide on whether to fund another stage of the search.
He said that the Australian government remained cautiously optimistic about finding the aircraft having covered more than 40% of the 60,000 sq km priority area in the search so far.
"We're still cautiously optimistic that the zone we're looking at is the best possible lead that we have, based on all the available information.
"If, however, the plane is not found at the completion of the search, expected around May 2015, then discussions will be had between Australia, Malaysia, China and potentially others on the next steps," the spokesman said.
No trace has been found of the Boeing 777 aircraft, which disappeared a year ago this week carrying 239 passengers and crew, in what has become one of the greatest mysteries in aviation history.
Meanwhile, the next of kin of MH370 passengers from China are expected to fly to Malaysia this week ahead of the one-year anniversary of the plane's disappearance on Sunday, amid continued demands for more transparency. Many of them believe the plane can still be found.
Flight MH370 disappeared less than an hour after departing from Kuala Lumpur to Beijing on March 8 last year. Most of the 239 people on board were Chinese nationals.
The initial search and rescue operations covered the South China Sea, the Straits of Malacca, the Andaman Sea and the southern Indian Ocean, involving 65 aircraft and 95 vessels and experts from 25 countries.
On April 28, 2014, the search and rescue phase transitioned to a underwater search and recovery phase in the southern Indian Ocean about 2,000km west of Perth, on the west coast of Australia, led by the Joint Agency Coordination Centre and the Australian Transport Safety Board.
On January 29, the Malaysian government, through the Department of Civil Aviation, declared that MAS flight MH370 was "lost in an accident, killing all 239 passengers and crew members on board".