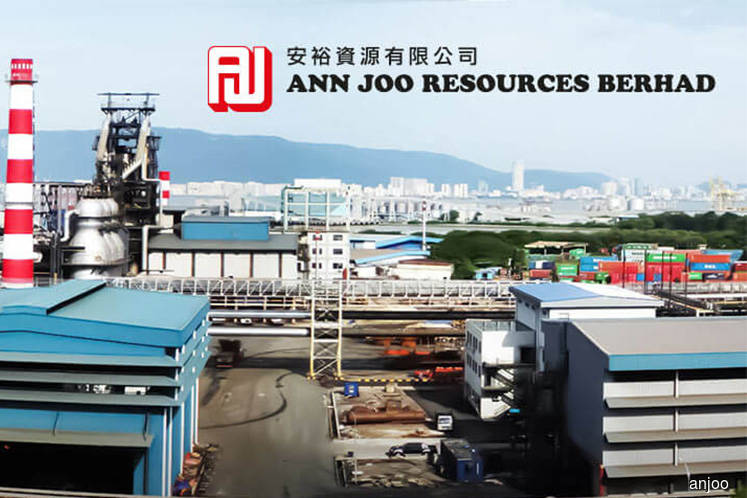 KUALA LUMPUR (Aug 1): Ann Joo Resources Bhd has been ordered by the Arbitration Tribunal in China to pay a remaining sum of US$3.16 million under a contract with a Chinese steelmaker, following a two-year legal battle involving claims and counter-claims by the two companies.  
In an bourse exchange filing today, Ann Joo said its wholly-owned unit Ann Joo Integrated Steel Sdn Bhd (AJIS) has been instructed to pay the sum to Tangshan Iron & Steel International Engineering Technology Co. Ltd (Tangshan). 
AJIS was also instructed to pay RMB1.36 million "for servicing the Performance Bond and any additional sums paid by or due from the respondent to maintain the Performance Bond up to the date of its release", Ann Joo said. 
This is in relation to a contract where Tangshan is tasked to "Design, Supply, Install, Construct, Supervise, Train, Test and Commission a Blast Furnace Complex comprising Blast Furnace and Auxiliaries, a Sinter Plant and a Raw Material Yard" for AJIS in Penang in 2008. 
"The net principal sum payable by AJIS to the respondent is actually part of the balance payable to the respondent for the completion of works under the contract and thus, is within and not more than the original contract price," the filing added.
Meanwhile, Tangshan has been instructed to pay AJIS RM4.28 million for failing to complete four items of works under the contract, and US$523,738 for spare parts not supplied. 
Tangshan also needs to pay US$22,231 being half of total disbursements and expenses paid by AJIS for fees and other services to Singapore's alternative dispute resolution complex Maxwell Chambers, plus fees for the transcription services. 
Both companies are entitled to 4% annual interest for US dollar-denominated payments and 6% for ringgit-denominated payment from Feb 28, 2014 until the date of payment, according to Ann Joo. 
For the payable performance bond fees however, the interest "shall accrue from the dates on which the bond fees were paid," the filing added.
Both companies will also equally bear the arbitration costs.  
AJIS had on Aug 18, 2016 filed a statement of claim against Tangshan for a sum of US$16.9 million made up of US$10.2 million damages from Tangshan's delay in completing works under the contract, US$5.47 million for various breaches and non-performance of the contract by Tangshan, and US$1.25 million for the refund of excess or mistaken payment. 
On Oct 20, 2016, Tangshan filed its defence and counterclaim for US$43.34 million and RMB8.76 million, "based on various claims under the contract and disputes that have arisen from the execution of the project".  
"The parties are entitled to set-off the total sums, including interest, awarded to them under this final award," Ann Joo said today. "All other claims and counterclaims are hereby dismissed. 
"The company is still seeking its solicitors' advice on the final award and legal options. Further announcement on any material development will be made in due course," Ann Joo added. 
Shares of Ann Joo closed 3 sen or 1.55% higher to RM1.97 today, giving the steelmaker a market capitalisation of RM1.11 billion.