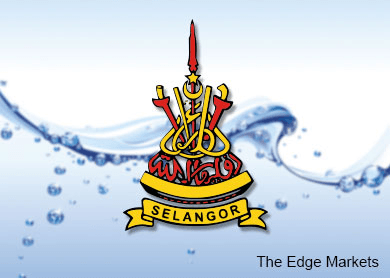 KUALA LUMPUR (Mar 25): Selangor says it has yet to decide whether to grant the federal government access to land where the state's water pipes are installed, contrary to what Energy, Green Technology and Water Minister Datuk Seri Maximus Ongkili claimed earlier today.
Menteri Besar Mohamed Azmin Ali told reporters in parliament today that the state government had just restarted negotiations with the federal government after the master water agreement between the federal government and Selangor, which was twice extended, lapsed.
The deal tanked when Selangor decided not to give the federal government a third extension.
"That (access to the land) is still under discussion. It is only fair for us to go through it [the discussion]. As long as we stick to the CPs (conditions precedent) and terms of the master agreement, which doesn't say about the land, then we can conclude the master agreement," said Azmin.
"We have to complete the CPs on both sides and the CPs do not say we have to surrender the land. But if you [the federal government] changes the "syarat" (terms) you [they] will prolong the process," said Mohamed Azmin.
He affirmed that there was a meeting between Selangor and state government officials on the water deal on Monday and that it was attended by the state secretary and the Ministry's secretary general.
Mohamed Azmin's statement this afternoon negated Energy, Green Technology and Water Minister Datuk Seri Maximus Ongkili's claim earlier today that the federal government had been granted access to the land by Selangor.
Ongkili had said officials from both sides met last Monday, and that there was no dispute on the ownership of the land where the water pipes were laid.
Further, Ongkili had also said the proposal by the federal government to lease the land where the pipes were located from Selangor was no longer neccesary following the meeting, and that the land still belonged to Selangor.
Meanwhile, Mohamed Azmin said when the state government decided not to grant another extension on the agreement, the minister had sent him a letter indicating that the federal government was committed to honour the master water agreement.
"I'm committed to resolve this issue. When the federal government also [indicated it] has the [same] commitment, we began the negotiations," he added.
He said he would meet Ongkili in a few weeks but added that there was no timeline yet as to when discussions on the issue would be completed.
"It depends on the negotiations," he said.