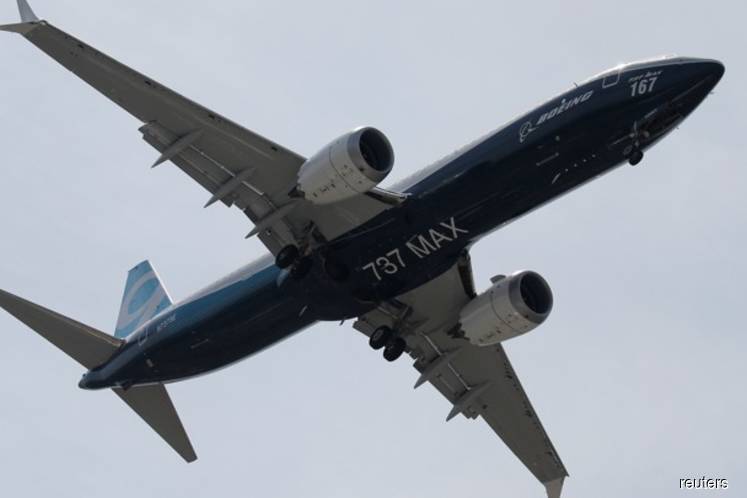 KUALA LUMPUR (March 14): The decision on whether or not Malaysia Airlines Bhd should proceed with the aircraft purchase agreement with Boeing Co can only be made after investigations into two air crashes are concluded, said Khazanah Nasional Bhd.
"We can't decide now, we have no facts to work on," said Khazanah managing director Datuk Shahril Ridza Ridzuan.
He said this when approached by reporters at the Parliament lobby today. Khazanah is the sole shareholder of Malaysia Airlines.
"The authorities are ultimately going to see the results of the investigation and they will be the one raising any issues.
"Malaysia Airlines needs to understand the technical investigation and see whether they need to respond to that," said Shahril.
On Tuesday, Economics Affairs Minister Datuk Seri Mohamed Azmin Ali said he had requested Khazanah to review the aircraft purchase agreement the national carrier signed with Boeing urgently.
Azmin said the agreement must be reviewed in light of safety concerns arising from the two air tragedies involving Boeing 737 MAX 8 aircraft in Indonesia and Ethiopia within a span of less than five months. The crashes killed all 346 passengers on board the two flights.
Malaysia Airlines had ordered 25 units of Boeing 737 MAX 8 in 2016. The following year, Boeing and Malaysia Airlines announced that 10 of the planes on order will be converted to 737 MAX 10s.
On top of that, Boeing managed to secure another order from Malaysia Airlines during former Prime Minister Datuk Seri Najib Razak's official visit to Washington in 2017, for eight 787-9 Dreamliners worth US$2.2 billion at list prices.