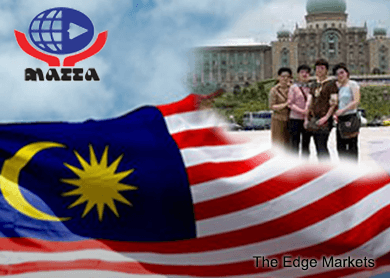 KUALA LUMPUR (Aug 19): The Malaysia Association of Travel and Tour Agents (Matta) and the Malaysian Airlines System (MAS) had not received any cancellation on the Bangkok route as a destination despite the two bombings that occurred in the past two days.
Speaking at a press conference, MAS senior regional sales manager Kathleen Leong said that Bangkok and Thailand recovered from disasters or unfortunate incidents very quickly.
"It's too early (to see if there are any cancellations) because the unfortunate event just happened yesterday and the night before. Right now, we are still waiting to see if there is going to be any travel advisory from Wisma Putra.
"Bangkok is one of the stations that recover quickly. If based on previous history on what Bangkok went through, I find them amazing in the way they recover their tourism (so rapidly)," said Leong adding that it is one of MAS "huge" destination markets.
Matta chief executive officer Phua Tai Neng added that there should not be any speculation over the unfortunate incidents in Bangkok as the bombings are still too soon and there is no travel advisory issued yet.
"What happened in Bangkok is just two days ago. We should not speculate or make a guess. Matta hasn't got any reports from our members or any cancellation or any turnaround.
"If talking about our immediate neighbour, there are also other parts of Thailand that MAS flies to. That is the situation. We are sorry for the unfortunate incident that happened but it's just been two days, we haven't seen any huge changes or patterns for now.
"And Wisma Putra hasn't given out any travel advisory for Malaysians traveling to Thailand. So, we shouldn't jump the gun and say the situation isn't favourable to the traveling pattern," said Phua.
He added that even if there was a travel advisory, there will only be a small impact on leisure travel as many still travel on business or other urgent matters.
Earlier in a press conference Phua and Leong announced that MAS is the official airlines for the Matta Fair taking place on Sept 4 to Sept 5 in Putra World Trade Centre (PWTC) Kuala Lumpur.
Anyone spending more than RM300 at the fair will be eligible to enter the "Buyer's Contest" where the prizes this time around are: 1 Business Class to London; 1 Business Class to Paris; 1 Economy to Guangzhou; 1 Economy to Seoul; 1 Economy to Tokyo; 2 Economy to Hanoi; and 2 Economy to Bangkok.
Phua, expects around 90,000 visitors during the Matta fair and advised members of the public to come by public transportation.