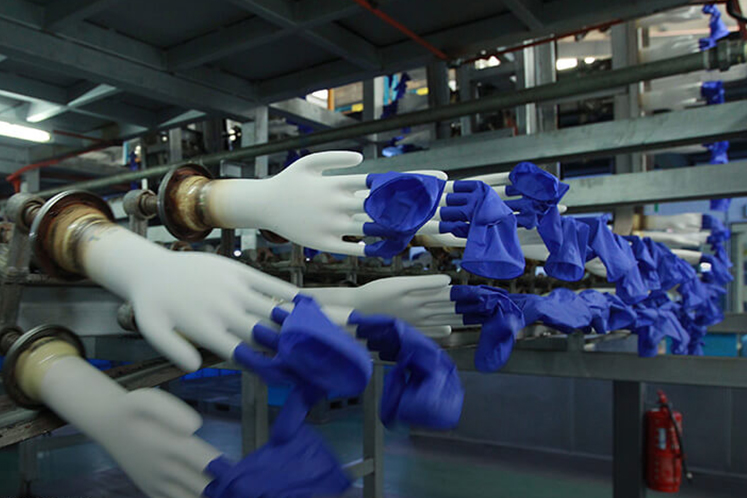 KUALA LUMPUR (Oct 2): The US has not banned Malaysian-made rubber gloves, the Malaysian Rubber Export Promotion Council (MREPC) has clarified.
In a statement, MREPC Chairman Chik Chan Chee said reports stating that the US Customs and Border Protection (CBP) has banned the import of rubber gloves are false. The ban imposed is only on a specific company, and rubber gloves manufactured by other companies remain unaffected.
Chik's statement comes on the heels of a ban by the US CBP of disposable rubber gloves manufactured by WRP Asia Pacific Sdn Bhd, as the Americans contend the products were made using forced labour.
Moreover, the MREPC is introducing a new inventive to encourage member companies to undertake social compliance audits. "In this regard, it is noted that undergoing audit by an independent auditor could be costly for some companies as they have to undergo multiple audits to meet requirements determined by different buyers. It is hoped that the incentive could help to alleviate the burden of companies, in particular, the small and medium enterprises," Chik stated.
Chik said the MREPC has started to conduct a study to better gauge the ability of rubber product manufacturers to meet social compliance standards, and has also drawn up and implemented a series of programmes to educate, encourage and assist companies in the rubber products industry on social responsibilities and ethical practices.
In addition, the MREPC has partnered with "senior members of the industry" to create an industry-wide code of conduct. The code of conduct would focus on worker rights and welfare, while also aiming to create a safe and conducive work environment.
"The MREPC Board of Trustees established a special committee which comprises senior members of the industry and also top management of MREPC to develop, oversee and monitor activities related to the promotion and fostering of social compliance among Malaysia's rubber product companies," Chik said. "It is hoped that when completed and adopted by industry members, the Code of Conduct will instil discipline among rubber product companies to adhere to ethical and best practices in terms of social compliance."