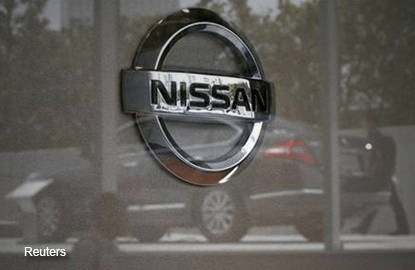 KUALA LUMPUR (April 1): Edaran Tan Chong Motor Sdn Bhd (ETCM), the sole distributor of Nissan vehicles in Malaysia, today announced a price increase for selected models by 2.8% to 6.7%, effective April 1.
In a statement today, ETCM said the decision to increase prices was mainly due to the weakened ringgit which has severely impacted its overall operational costs.
The four CKD models that will see a price increase are Almera, Grand Livina, X-Gear and Teana, while prices of Serena S-Hybrid, X-Trail, NP300 Navara and NV200 will remain unchanged.
For example, the on-the-road price without insurance of an Almera 1.5E MT has gone up by 5.8% or RM3,734.88 to RM68,500 from RM64,765.12, while that of Grand Livina 1.8L AT will cost 6.4% or RM6,225.58 more at RM102,800 from RM96,574.42. The price of a Teana 200XE has also been raised by 2.8% or RM3,715.45 to RM137,000 from RM133,284.55.
"Over the past months despite severe pressure from a weakened ringgit, ETCM has implemented necessary measures to reduce the impact. However, due to the prolonged unfavourable foreign exchange and the persistent pressure of higher operating costs, selected models will have a price increase," ETCM executive director Datuk Dr Ang Bon Beng said in a statement today.
ETCM said it has continuously sought and reviewed opportunities to hold the current prices of Nissan vehicles in the interest of its customers, and in fact it is one of the last automotive companies to increase its prices.
"We at ETCM have always strived to offer affordable pricing to our customers. And with this, we have done our best in adjusting the price as minimal as possible and to only selected models.
"We assure that we will continue to serve our customers quality value-added products and the highest level of customer service that they have come to expect," said Ang.