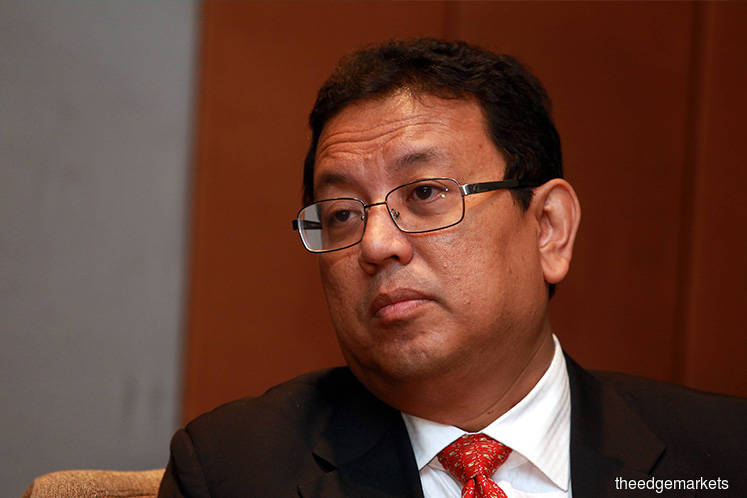 KUALA LUMPUR (Oct 3): Pengurusan Aset Air Bhd (PAAB) said today the Finance Ministry had appointed Datuk Seri Dr Nik Norzrul Thani Nik Hassan Thani as the new chairman of PAAB, replacing Datuk Seri Diraja Tajol Rosli Ghazali.
Tajol Rosli has held the position since April 1, 2009. He was formerly the Perak chief minister.
Nik Norzrul Thani's appointment was effective on Monday (Oct 1), PAAB said in a statement today. The Minister of Finance (Inc) wholly owns PAAB, which forms a part of the Federal Government's efforts to restructure Malaysia's water-service industry.
PAAB said: "Currently, Datuk Seri Dr Nik Norzrul Thani is the chairman and senior partner of Zaid Ibrahim & Co, the largest law firm in Malaysia and a member of ZICO law network with regional presence in Asean countries. Prior to joining ZICO law, he practised with Baker & McKenzie (International Lawyers), an international law firm in Singapore."
"Datuk Seri Dr Nik Norzul Thani is also the chairman of T7 Global Bhd (formerly known as Tanjung Offshore Bhd) and Chin Hin Group Bhd. In January 2017, he was appointed by the Ministry of International Trade & Industry as the chairman of Malaysia-Singapore Business Council. In addition, Datuk Seri Dr Nik Norzul Thani sits as chairman of the Capital Market Compensation Fund Corp (a corporation set up by the Securities Commission of Malaysia) and is a director of several public companies including Amanah Saham Nasional Bhd," PAAB said.
PAAB said Nik Norzul Thani brings with him vast experience in the corporate world.
PAAB said he was previously the chairman and director of Al Rajhi Banking & Investment Corp (M) Bhd, and chairman and director of Perodua Sales Sdn Bhd and Perodua Otomobil Kedua Sdn Bhd.
"He had also previously served on the boards of Manulife Holdings Bhd and Manulife Insurance Bhd, UMW Holdings Bhd (including chairman of UMW Manufacturing & Engineering), Fraser & Neave Holdings Bhd, MSIG Insurance (M) Bhd and Ranhill Holdings Bhd," PAAB said.