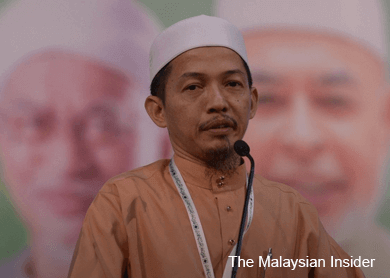 KUALA LUMPUR: PAS Youth chief Nik Mohamad Abduh Nik Abdul Aziz insisted yesterday that the Pakatan Rakyat coalition is still intact, despite DAP's declaration that the coalition has ceased to exist.
He argued that since the Islamist party's other partner, PKR, had yet to make a decision on the matter, technically PAS is still part of Pakatan. 
"We are still with Pakatan. DAP's decision will not dissolve the coalition. It was DAP's decision and we are not leaving PR (Pakatan Rakyat)," he told reporters at the Parliament lobby yesterday.
Nik Mohamad Abduh was asked to comment on reports that on Monday night, DAP's central executive committee had accepted the motion by PAS at its muktamar to sever ties with DAP. — The Malaysian Insider
This article first appeared in The Edge Financial Daily, on June 17, 2015.