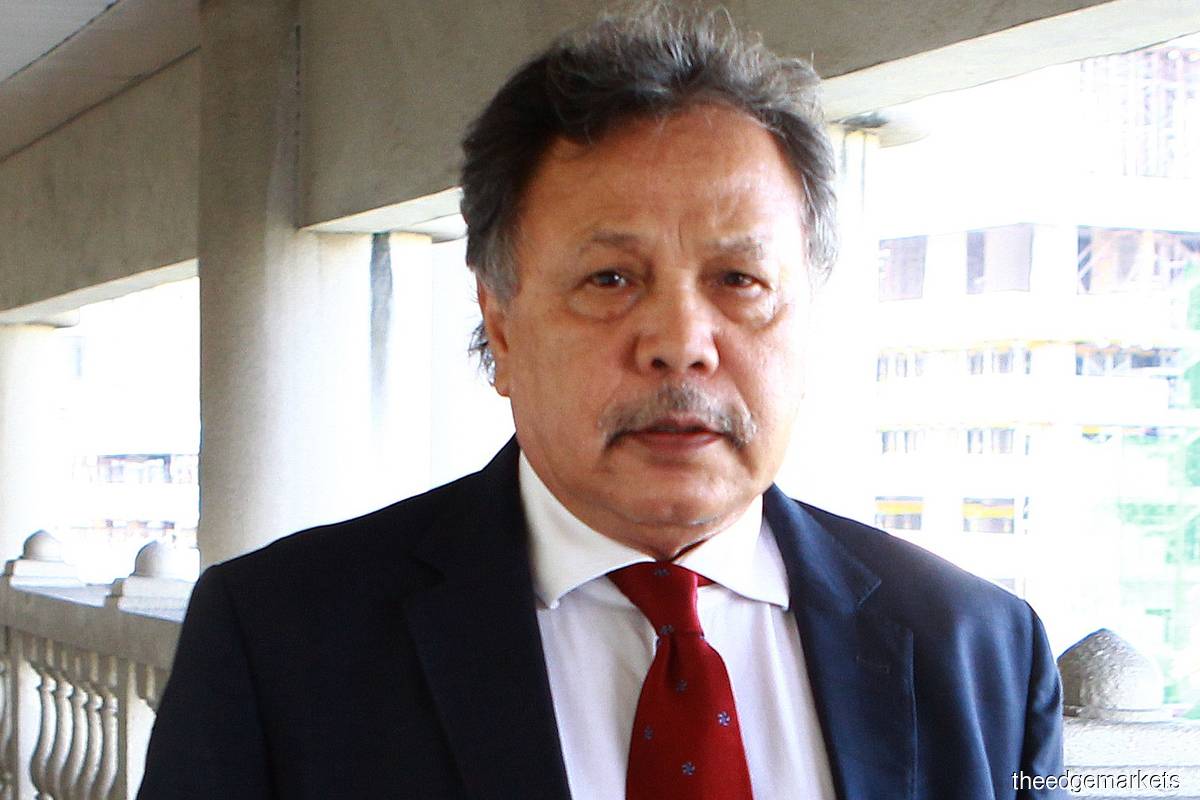 KUALA LUMPUR (Sept 2): The resumption of the hearing of the government's RM250 million civil suit against National Feedlot Corp Sdn Bhd (NFC), its chairman Datuk Seri Dr Mohamad Salleh Ismail and nine others, has been postponed to Oct 5 as one of NFC's lawyers was unwell.
Judicial Commissioner Anand Ponnudurai was informed today that lawyer Datuk K Kirubakaran was unwell and has been hospitalised.
The commissioner then set Oct 5-8 for the resumption of the trial; he had previously set Sept 1-4 and Oct 5-8 for the plaintiffs to close their case and for the defendants to testify.
An expert witness from PricewaterhouseCoopers (PwC) was supposed to take the stand today to testify about PwC's due diligence report on NFC.
The Ministry of Finance (MoF), as a golden shareholder in NFC, had appointed audit firm PwC in late January 2012 to conduct the due diligence, which scrutinised the RM250 million loan from the government and its original agreement with NFC between Dec 6, 2007, and Dec 31, 2011.
PwC also extended the investigation to companies owned by Mohamad Salleh and his family. Mohamad Salleh is the husband of the then minister of women, families and communities, Tan Sri Shahrizat Abdul Jalil.
In a nutshell, PwC's audit confirmed that a total of RM107.6 million out of the RM250 million loan was transferred from NFC to three companies personally owned by Mohamad Salleh and his children.
None of the companies was related to NFC apart from the Mohamad Salleh family connection.
The companies were National Meat and Livestock Corp Sdn Bhd, Real Food Company Sdn Bhd and Meatworks Corp Sdn Bhd.
These companies later bought land in Putrajaya and luxury properties, and made "questionable" payments, including what seemed to be personal shopping expenses, rental payments for a flat in London as well as property renovation fees.
These are just among the few things that PwC had flagged.
The government is seeking RM253.62 million, representing the sum owed, together with interest of 2% with effect from May 1, 2019.
The government is also seeking a personal declaration from Mohamad Salleh and the three children — Wan Shahinur Izran, Wan Shahinur Izmir and Wan Izzana Fatimah Zabedah — that they are personally liable for the sum of RM118 million and that it will be repaid by them. Wan Shahinur and Wan Izzana were also directors of NFC.
NFC, Mohamad Salleh and other defendants are represented by lawyer Datuk Seri Rajan Navaratnam, Kirubakaran and Aravind Ramakrishnan whereas senior federal counsel for the government is Azizan Arshad.
Read also:
NFCorp trial delayed to Sept 1 after govt sought time to study expert reports
NFC trial involving misuse of RM250m loan finally kicks off
Edited by Surin Murugiah