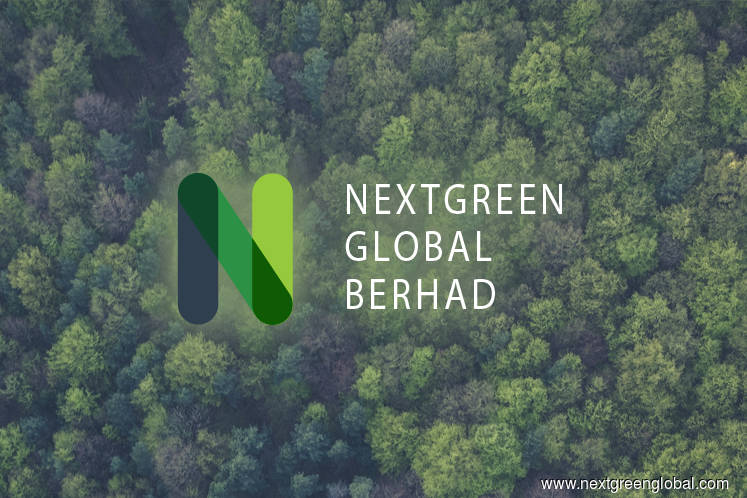 KUALA LUMPUR (Nov 8): Nextgreen Global Bhd is partnering two listed Japanese firms to develop a technology that converts empty fruit bunches (EFB) into pulp and paper.
For this, Nexgreen has entered into a memorandum of understanding (MoU) with IHI Corp and Nomura Holdings Inc to explore the possibility of developing the business structure, its exchange filing today showed.
The parties have agreed to conduct a feasibility study of the business in relation to the subsequent phases (2a and 2b) of Nextgreen's green technology park at Pekan, Pahang, which consists of box liner and corrugated paper.
This includes the potential business derived from combining sale of EFB pulp, EFB paper and EFB pellet, including the procurement of EFB which is the raw material to be shared for both products.
IHI Corp is a Tokyo Stock Exchange-listed heavy industry manufacturer.
The company has experience in relation to energy solution and has begun commercial operation to produce pellet made from EFB, and intends to secure a stable procurement route for necessary volume of EFB.
Meanwhile, Nomura — listed on Tokyo, Nagoya, Osaka, Singapore and New York stock exchanges — is an Asia-headquartered financial services group, who is said to have financial know-how for the realisation of the green technology.
The MoU is effective for one year from today, and construction works for the EFB pulp plant in Pahang have begun.
Nextgreen, who has been loss-making for three straight years, said the MoU is expected to contribute positively to the group's future earnings, upon the completion of Phase 2a and 2b of the park.
Its shares were heavily traded and surged over 45% in one month, from 43 sen on Oct 9 to its closing of 62.5 sen on Nov 7. The counter triggered Nexgreen's proprietary momentum algorithm for a total of five times since the beginning of this month.
Shares of Nextgreen slid one sen or 1.6% to 61.5 sen, with 7.36 million shares traded at 11.22am today, when trading of its shares were halted due to the announcement. Trading will resume from 2.30pm onwards.