This article first appeared in Personal Wealth, The Edge Malaysia Weekly, on April 3, 2017 - April 09, 2017.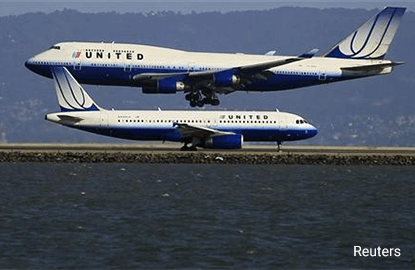 The next unicorn, or billion-dollar start-up, in Southeast Asia will probably be a financial technology (fintech) company in the consumer credit space, say venture capitalists. 
"I might be wrong, but the next unicorn in the region could be a consumer credit start-up because it is an underserved market [in the region]," says Vishal Harnal, partner at 500 Startups, a global venture capital firm and accelerator based in Silicon Valley.
Igor Pesin, investment director at Life.SREDA, a Singapore-based venture capital firm that focuses on fintech-
related mobile and internet projects, echoes this view. He points out the emergence of many unicorns in this space over the last few years, including Shanghai Lujiazui International Financial Asset Exchange Co Ltd (Lufax) and Ant Financial Services Group.
"China and the US have seen the most unicorns in recent years, followed by the UK and India. Most of them are in the lending and payments domain," says Pesin.
Lufax is China's biggest peer-to-peer (P2P) lending and wealth management platform. It was widely reported last year that the company, valued at US$18.5 billion, was looking to raise US$5 billion at its initial public offering in Hong Kong. The IPO could take place by the end of this year.
Ant Financial operates Alipay, one of the biggest third-party online payment platforms in China, launched by Jack Ma's Alibaba Group in 2004. The company was said to be valued at US$60 billion last year.
Sam Shafie, founder of tech accelerator WatchTower and Friends, is also betting that the fintech companies in his portfolio will yield good results. The company, which offers interesting start-ups an opportunity to be part of its accelerator programme in return for equity, has invested in 14 fintech start-ups, four of which have survived. "It is still early days, but the companies are doing quite well," he says.
MoneyMatch and MyCash Online are two of the four fintech companies in its portfolio. The former is a P2P currency exchange platform that enables users to remit funds and exchange foreign currencies, while the latter is an e-marketplace that allows migrant workers who have no access to online banking and credit cards to purchase goods online.
Harnal, Pesin and Shafie were panellists at the "Investing in Fintech" session during the recent Finnovasia KL 2017 conference. 
Despite the potential in the consumer credit area, Pesin says he has not seen any likely unicorns in Southeast Asia thus far because the market is not as large as China or the US. That means fintech start-ups have to scale their businesses across various markets, which makes it a little more challenging. But digitalisation will help them to scale, he adds.
Instead of scaling and expanding their businesses on their own, the start-ups could team up with larger companies and tap their resources, says Pesin. For example, Alipay leveraged Alibaba's reach and infrastructure to become successful.
Harnal says the person behind the start-up is the key to its success. Thus, it is important for venture capitalists and investors to pick the right person. There are two ways to do this, he points out. 
"The first is an introduction from a founder of one of the start-ups in our portfolio. We take these introductions seriously because we know that they only refer good people to us.
"Second, we like founders who have the relevant domain expertise. In an area such as fintech, the cards are stacked against new entrants. If you have operated in related fields and understand this one well, you have a chance of success. Either this or the person teams up with a business-minded founder with domain expertise."