This article first appeared in The Edge Malaysia Weekly, on December 28, 2020 - January 10, 2021.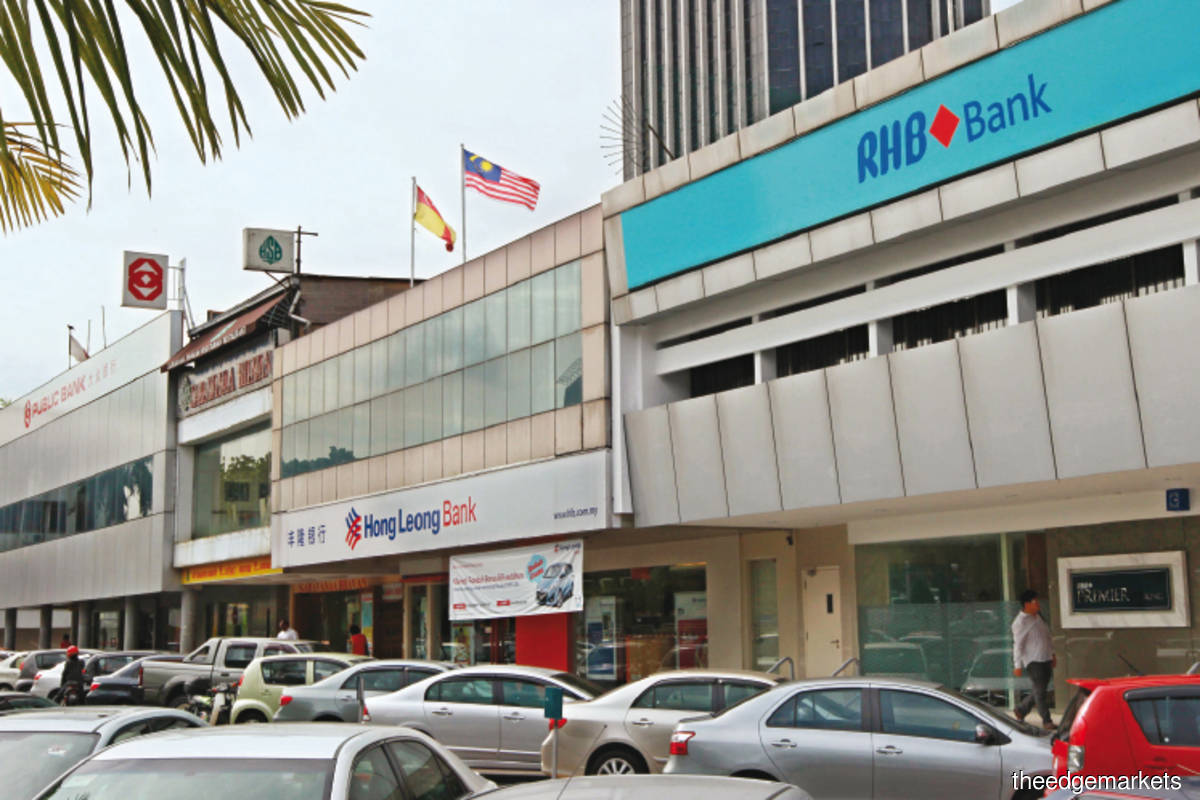 REGULATORS, financial institutions and investment agencies had their hands full in 2020, crafting measures — some innovative, some controversial — to minimise the fallout from the pandemic and avert a crisis in the financial sector. There were unexpected leadership changes at some of them.
Tengku Datuk Seri Zafrul Aziz
Minister of Finance
In early March, in a move not many saw coming, career banker Tengku Datuk Seri Zafrul Aziz left his job as chief of regional lender CIMB Group to become the country's finance minister. He is the first banker and technocrat to hold the role.
He was offered the position after a political crisis unexpectedly rendered Tan Sri Muhyiddin Yassin the country's new prime minister. "I don't know who advised the PM, [but] the thinking was they wanted a technocrat for a few positions," Zafrul told The Edge in a June interview.
The 47-year-old, who was sworn in as a senator on March 10, had it rough from the start, having to manage the economic fallout from the Covid-19 pandemic while also navigating the politics that comes with the job. To date, his ministry has launched four stimulus packages totalling RM305 billion to prop up the economy, three of which were done within his first 88 days on the job.
He crossed a major hurdle two weeks ago when Budget 2021, which he unveiled on Nov 6 — a massive RM322.5 billion package and the country's largest ever — was finally passed in the Dewan Rakyat despite the Opposition's last-ditch attempt to thwart it.
Zafrul was dealt a blow on Dec 4 when Fitch Ratings downgraded Malaysia's sovereign credit rating, for the first time since the 1997/98 Asian financial crisis, by one notch to BBB+, with a stable outlook, voicing concern about its fiscal debt.
He will be closely watched next year for how he manages the economy and debt burden in the expected aftermath of the pandemic. He has said that the government, in a bid to expand revenue, is studying various consumption-tax models to gauge their effects on the economy and living costs, but any such decision on it would only be made after the economy recovers.
There is also much curiosity as to whether Zafrul may venture into politics, although he insists it is not something he is keen on for now. "I want to focus on the economy, that's my focus today. If you ask me about tomorrow, I don't know." — By Adeline Paul Raj
Datuk Nor Shamsiah Mohd Yunus
Governor
Bank Negara Malaysia
Bank Negara Malaysia governor Datuk Nor Shamsiah Mohd Yunus was certainly kept on her toes this year trying to manage Covid-19's impact on the economy and the financial services sector.
In a bid to support the economy, the central bank cut the Overnight Policy Rate (OPR) four times this year, by a total of 125 basis points (bps), to a record low of 1.75%. The last time it cut the benchmark interest rate so sharply in such a short span of time was in 2009, during the global financial crisis. This year's cut in May was the steepest, at 50bps, with the rest — in January, March and July — at 25bps each.
Bank Negara oversaw the implementation of a six-month blanket loan repayment moratorium for individuals and small businesses from April to September, a first for the Malaysian banking sector. The programme, while lauded by many, was not without its hiccups. In late April, there was much confusion in the market — due in part to an illustration provided by Bank Negara in a frequently asked questions (FAQ) list on its website — on whether banks would be able to accrue interest on the instalments for hire purchase and fixed-rate Islamic financing in those six months.
In the end, the Ministry of Finance had the final word. On May 6, the MoF put out a statement saying that banks had agreed to heed the government's call for the industry to waive that additional interest.
In mid-November, amid pressure from certain quarters to re-impose the blanket moratorium, Nor Shamsiah stood her ground and explained at length that doing so would not be in the best interest of the economy. Banks are instead offering targeted repayment assistance to those who really need it, until June 30, 2021.
News of vaccine rollouts next year has provided optimism that the economy will rebound sharply next year, but there are still many downside risks. Nor Shamsiah will be watched for clues on her stance on the OPR even as headline inflation is expected to turn moderately positive. Also of interest is Bank Negara's plan to give out digital banking licences and the issuance of its first sustainability bond for environmental and social initiatives. — By Adeline Paul Raj
Datuk Shahril Ridza Ridzuan
Managing Director
Khazanah Nasional Bhd
"Congratulations" was not the first word that came to mind when Datuk Shahril Ridza Ridzuan was plucked out from the well-performing Employees Provident Fund in August 2018 to fill the managing director chair at Khazanah Nasional Bhd vacated by Tan Sri Azman Mokhtar. After all, the entire board had just resigned and then prime minister Tun Dr Mahathir Mohamad had said Khazanah had veered away from its original mandate. One did not need a degree from Oxford and Cambridge, which Shahril has, to know the first order of the day was to ascertain Khazanah's mandate.
Just eight months into the job, he announced a maiden pre-tax loss of RM6.27 billion for 2018, owing to a rise in impairments to RM7.3 billion (versus RM2.3 billion in 2017), some RM3.1 billion of which were investments in Malaysian Aviation Group Bhd to restructure Malaysia Airlines. Profitability also declined owing to fewer divestment gains, less dividend income and unfavourable market conditions.
In March, when announcing Khazanah's RM7.36 billion profits for 2019, on the back of RM9.9 billion in divestment gains that helped absorb some RM4.9 billion in impairments, Shahril said Khazanah was well-positioned to increase its investment activities in 2020 with a stronger financial position after going through its first year of portfolio rebalancing. He told The Edge rebalancing work could take five to seven years.
The Public Accounts Committee (PAC), which looked into the 2018 losses and presented its report to parliament on Oct 23, recommended that Khazanah continue executing its investment strategy professionally without political influence. The latter would be in line with what Shahril said at a panel discussion early this year, that the government should not hold golden shares in government-linked companies as GLCs are already governed by their boards and watched by industry regulators. Those strong words may be a reason there continues to be talk of Shahril being shown the door, two years and four months into the job.
Whatever happens, Shahril has already made his mark on corporate Malaysia. — By Cindy Yeap
Datuk Abdul Rahman Ahmad
Group CEO
CIMB Group Holdings Bhd
It came as a surprise to many when well-known corporate figure Datuk Abdul Rahman Ahmad was appointed group CEO of CIMB Group Holdings Bhd in June.
With the banking industry going through one of the toughest times ever because of the Covid-19 pandemic, many had assumed that the top spot at the country's second-largest banking group by assets would go to an experienced banker. The role fell vacant after Tengku Datuk Seri Zafrul Aziz resigned in March to become the country's finance minister.
While Abdul Rahman, a chartered accountant by training, was certainly an experienced CEO — he had helmed large organisations such as Permodalan Nasional Bhd, Media Prima Bhd and Ekuiti Nasional Bhd — he was new to banking. Nevertheless, this may well work to CIMB's advantage as he brings a fresh perspective to the group.
Shortly after his appointment, long-time banker Shahnaz Jammal, who was CIMB's CEO of group wholesale banking and one of two internal candidates shortlisted to take over from Zafrul, resigned.
Abdul Rahman had to hit the ground running. He put in place a strategic plan aimed at improving CIMB's return on equity (ROE) over the next three to four years, while simultaneously dealing with the fallout from the coronavirus outbreak. He certainly will not have it easy growing ROE, which tumbled to 8.5% last year from a historical high of 16.4% in 2011, considering the industry's shrinking margins and rising credit costs from having to deal with the virus' impact.
CIMB's net profit for the nine months ended Sept 30, at RM979.45 million, was down 73.6% from RM3.71 billion in the same period a year ago, mainly because it made heavy provisions for bad loans, including on a pre-emptive basis. Abdul Rahman will be watched for how he manages the group's asset quality next year as provisions are expected to remain elevated, with various targeted repayment assistance initiatives ending on June 30. — By Adeline Paul Raj
Datuk Muhamad Umar Swift
CEO
Bursa Malaysia Bhd
2020 has been a good year for Bursa Malaysia Bhd, underpinned by a high share trading volume.
The stock exchange saw its highest earnings for the two consecutive quarters ended June (2QFY2020) and September 2020 (3QFY2020). A net profit of RM86.23 million was recorded in 2QFY2020, up 86.08% from RM46.34 million a year ago, on the back of higher trading activities in both securities and derivatives markets.
With trading activity remaining high in 3QFY2020, net profit shot up to a record high of RM121.94 million. The securities market recorded a segment profit of RM180.2 million in 3QFY2020 versus RM123.2 million in 2QFY2020.
Since early this year, Bursa's share price has risen 44.3% to RM8.79 on Dec 11, valuing it at RM7.05 billion.
Bursa CEO Datuk Muhamad Umar Swift has the enviable position of heading the exchange at a time of high retail investor interest — a phenomenon not seen in over a decade.
Despite retail investors' rush into the stock market, he was not overly concerned, saying that it was driven by a reallocation of cash by investors in the current low interest rate environment, and not fuelled by debt.
Instead, the stock exchange's primary concern was investors' underlying knowledge of the financial instruments available versus their investing strategies.
Amid the market bull run, Bursa has been mindful of any inappropriate market practices, issuing the highest number of unusual market activity queries in recent years.
Nonetheless, to maintain stability in the market, the temporary margin flexibilities were extended to Dec 31, from Sept 30, 2020. Flexibilities accorded under the relief measures will enable brokers to better manage their clients' margin financing facilities.
Meanwhile, the temporary suspension of regulated short selling on Bursa Malaysia, which took effect from March 24, will also end on Dec 31. However, the ban on intraday short selling has been extended until Feb 28, 2021. It was introduced as part of a slew of proactive measures to mitigate potential risks arising from heightened volatility and global uncertainties, as a result of the Covid-19 pandemic. — By Lee Weng Khuen
Tunku Alizakri Raja Muhammad Alias
CEO
Employees Provident Fund
Tunku Alizakri Raja Muhammad Alias, CEO of the Employees Provident Fund (EPF), may well have been, as he said, "the most hated person in Malaysia" for his unpopular stance against allowing members to withdraw money from their EPF Account 1 before the green light was ultimately given in Budget 2021. "Let the people criticise me but I will do my job to protect the members' future," he was quoted as saying by Harian Metro.
Alizakri, who was already in a very hot seat, also landed in hot soup following an interview on TV3 post Budget 2021. Some disgruntled viewers took to social media to air their dissatisfaction when they did not get the answer they wanted from him on a question about the eligibility of Account 1 withdrawals.
Alizakri, who joined the EPF in January 2014 as deputy CEO (strategy) and assumed his current position on Aug 20, 2018, probably never expected to see the unprecedented decision of allowing EPF members to withdraw money from Account 1 before retirement. The government had previously lowered the mandatory contribution rates of private sector wage earners to the EPF and expanded Account 2 withdrawal eligibility but had never allowed members to dip into Account 1.
At the time of writing, the EPF had yet to say how its fund size would be impacted by the expanded i-Sinar Account 1 withdrawals, which it said could benefit "up to eight million" of its 14.8 million members who are facing financial hardship as a result of Covid-19. While some members have pledged prudence, there are others who are relieved they can use money meant for their retirement for something as simple as buying their children "a good meal [of maybe] Kentucky Fried Chicken or Pizza Hut".
Whether or not his contract is extended, Alizakri's job is unlikely to get any easier going into 2021. — By Cindy Yeap