This article first appeared in The Edge Malaysia Weekly, on December 28, 2020 - January 10, 2021.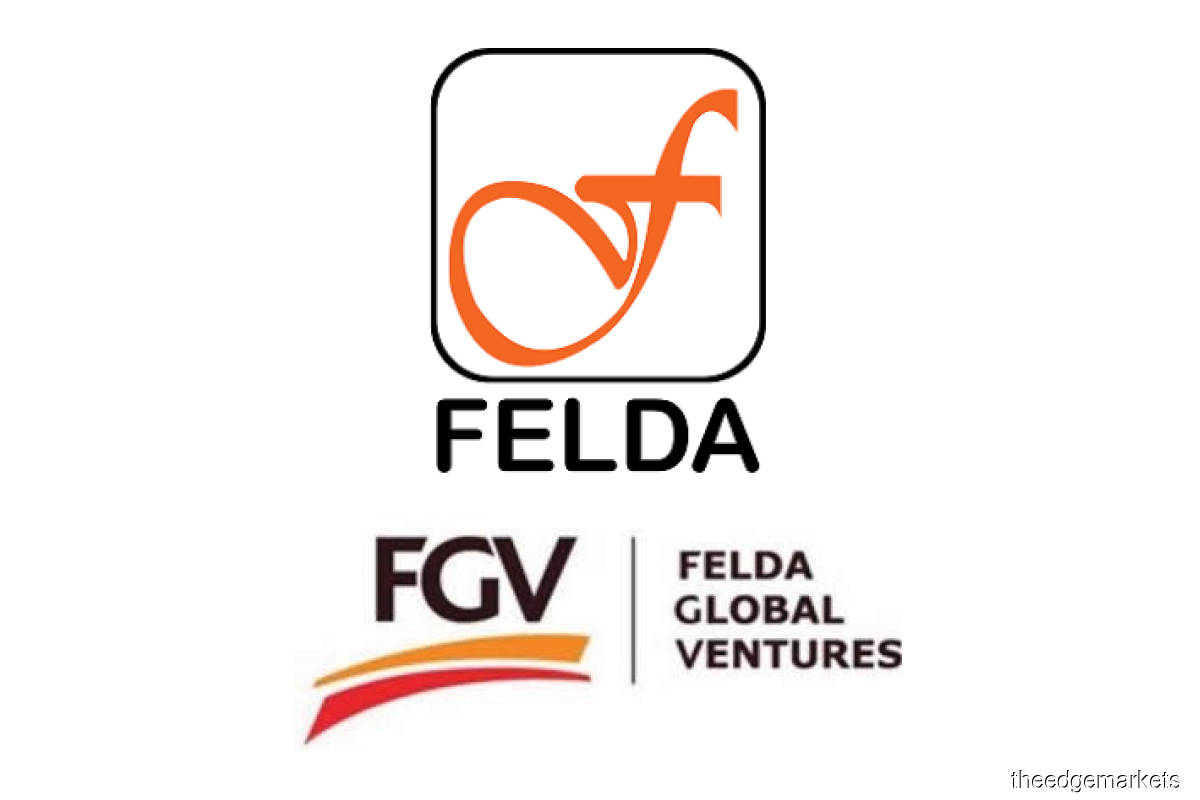 THE Federal Land Development Authority (FELDA) and its subsidiary FGV Holdings Bhd being in the news is nothing new, but things have picked up a few notches with tensions simmering between the two, culminating in the former wanting to end its land lease agreement with the listed unit. Then this month, FELDA said it wanted to take FGV private. Here are the main newsmakers in the FELDA-FGV saga.
Tan Sri Syed Mokhtar Albukhary
Business tycoon and philanthropist
Businessman Tan Sri Syed Mokhtar Albukhary has been on The Edge's newsmakers list every year for the past 15 to 20 years at least, with his vast empire of companies and his corporate manoeuvres that involve his two main listed entities, flagship MMC Corp Bhd and DRB-Hicom Bhd.
Via MMC and DRB, Syed Mokhtar controls such prized assets as Malakoff Corp Bhd, Gas Malaysia Bhd, Proton Holdings Bhd, Konsortium Logistik Bhd, and a whole host of ports including Pelabuhan Tanjung Pelepas Sdn Bhd, Northport (M) Bhd, Johor Port Bhd and Penang Port Sdn Bhd.
Other assets controlled by the tycoon include diversified media outfit Media Prima Bhd — where his private vehicle Perspective Lane (M) Sdn Bhd, via Sutera Bakti Sdn Bhd, has a 31.9% stake — and Percetakan Nasional Malaysia Bhd.
Another of his huge, diversified outfits is Tradewinds group, which is involved in plantations, hotels, sugar refining, and rice distribution under Padiberas Nasional Bhd.
This year, Syed Mokhtar was in the news in mid-October after Perspective Lane made a proposal to inject plantation assets held under Tradewinds Plantation Bhd into FELDA-controlled FGV, and wrest control of the listed company.
FELDA has strengthened its hold on FGV, increasing its shareholding to more than 50% and triggering a mandatory takeover offer. Recently, the government agency stated its intention of privatising FGV at RM1.30 per share. It remains to be seen if Syed Mokhtar will make a counteroffer, which could result in a tussle for control of FGV.
Other than FGV, Syed Mokhtar's plan to float his port assets, which could be a multi-billion-ringgit initial public offering, may materialise in 2021, depending on market conditions.
This year, his private vehicle Jati Sutera Sdn Bhd is understood to have acquired the 136-room, 50-acre Tanjung Rhu Resort in Langkawi from development financial institution Bank Pembangunan Malaysia Bhd.
In September last year, he strengthened his hold on Media Prima, increasing his holding to 31.2%. How he restructures this media giant remains to be seen. It is noteworthy that via Nilam Setar (M) Sdn Bhd, he has about 20% equity interest in Utusan Melayu (M) Bhd — a company which fell into financial difficulty and was delisted from Bursa Malaysia last year — and also controls TMR Media Sdn Bhd, which publishes business news via The Malaysian Reserve.
Datuk Seri Idris Jusoh
FELDA Chairman
Datuk Seri Idris Jusoh, the member of parliament for Besut, Terengganu, was appointed chairman of FELDA in May this year and has been in the spotlight ever since.
In an interview with national news agency Bernama in October, Idris said FELDA will be terminating its land lease agreement (LLA) with its 33.66% (at the time of writing) unit FGV. At a press conference a few weeks later, FELDA was also said to be eyeing FGV's palm oil mills.
To terminate the LLA and acquire FGV's mills, estimates show that FELDA may have to fork out between RM5 billion and RM6 billion, which is money it does not seem to have.
While a RM9.9 billion government-backed sukuk has received approval from the government, a chunk of the proceeds from the debt paper issue is likely to be utilised to service FELDA's debts, which are northwards of RM10 billion.
More recently, FELDA acquired an additional 13.88% stake in FGV from Ministry of Finance-controlled Urusharta Jamaah Sdn Bhd and pension fund Kumpulan Wang Persaraan (Diperbadankan), triggering a mandatory takeover offer as FELDA, together with parties acting in concert, had breached the shareholding threshold of 51%. Now, FELDA says it is looking to privatise FGV.
The party acting in concert with FELDA is Koperasi Permodalan Felda or KPF, which shares many of the same directors as the government agency.
But at RM1.30 a share, will FELDA succeed in privatising FGV, and if it is not successful,  will the plan to terminate the LLA come into play?
Then there is the question of what FELDA plans to do with its 37% stake in PT Eagle High Plantations Tbk. FELDA and the Rajawali group of Indonesia have locked horns over the former's expensive acquisition of a 37% stake in the Indonesian plantation company, with the outcome of the arbitration proceedings likely to be announced next year.
Datuk Haris Fadzilah Hassan
FGV CEO
Datuk Haris Fadzilah Hassan was appointed to helm FGV in late January 2019 and had to hit the ground running, cleaning things up.
Now, as he has got a grip on things and is steering the company to profitability, FELDA has strengthened its shareholding in FGV, controlling more than 50% equity interest with Koperasi Permodalan Felda, a party acting in concert.  This came about as FELDA bought a 13.88% stake from Ministry of Finance-owned Urusharta Jamaah Sdn Bhd and Kumpulan Wang Persaraan (Diperbadankan) for RM658 million. In late December, FELDA upped the ante looking to privatise FGV, offering RM1.30 per share.
This comes after FELDA had obtained approval from the federal government to terminate a 99-year land lease agreement (LLA) with FGV involving 350,733ha of plantation land, and buy FGV's 68 palm oil mills held under FGV Palm Industries Sdn Bhd.
In return for the termination and the mills, FGV would have been compensated to the tune of RM5 billion to RM6 billion, which would have allowed Haris to start on a clean slate as opposed to forking out RM248 million a year and a 15% quantum of operating profits to FELDA as part of the LLA. FGV has also had to spend RM300 million a year in replanting since its flotation exercise in 2012, not to mention the cost of building homes for the settlers and other incidental expenditure.
Haris has the unenviable task of running FGV during such uncertain times, and with simmering tensions between the company and its largest shareholder, FELDA.
Many market watchers see FGV as a company that is slowly improving, and say FGV's status as a publicly traded counter acts as a deterrent to those looking to flaunt governance processes and regulations for personal gain.
How will Haris and FGV fare in the coming year with the many obstacles ahead?
Tan Sri Abdul Wahid Omar
Chairman
Task force to revive FELDA
Tan Sri Abdul Wahid Omar is arguably one of the more respected individuals in corporate Malaysia, having helmed UEM group, Telekom Malaysia Bhd and Malayan Banking Bhd. He was even chairman of the financial institution's parent, state-controlled unit trust outfit Permodalan Nasional Bhd (PNB), as well as a minister in the Prime Minister's Department, in charge of economic planning.
Now, he is the non-executive chairman of Bursa Malaysia Bhd, a respected position within the investment fraternity.
Furthermore, Abdul Wahid was appointed chairman of a task force aimed at reviving FELDA, a role which has put him in the forefront of what is happening at the government agency and FGV.
While details of Abdul Wahid's plans seem sketchy, the federal government has agreed to guarantee a RM9.9 billion sukuk issue, which FELDA will utilise largely to pare down its borrowings.
FELDA has spiralled downwards pretty fast. When FGV's shares were floated in 2012 at RM4.55 apiece, FELDA gained RM5.99 billion from an offer for sale of shares. FGV, meanwhile, said it had paid FELDA RM2.5 billion in land lease agreement payments from 2012 to 2019.
At its peak in 2012, FGV's market capitalisation was just below RM17 billion and it was the second largest flotation exercise by market value in the world, only behind Facebook.
Recently, FELDA announced that it intends to privatise FGV at RM1.30 per share. How the plan will pan out remains to be seen.
Next year, the outcome of ongoing arbitration proceedings between FELDA and Indonesia's Rajawali group, from which FELDA acquired a 37% stake in PT Eagle High Plantations Tbk, will be known. According to
FELDA, the stake in Eagle High was acquired for US$505 million, with a put and call option for Rajawali to buy back the stake if some conditions are not met. The dispute between FELDA and Rajawali has been ongoing since 2018.
And considering that FELDA settlers make up the majority in as many as 54 constituencies, or about a quarter of the 222 parliamentary seats, Abdul Wahid will have to tread carefully, especially considering that a general election seems likely to take place in 2021.
Then again, post-general election 2021, will Abdul Wahid still be with FELDA? With his capabilities, he is set to remain a person to watch in corporate Malaysia.