This article first appeared in The Edge Malaysia Weekly, on December 28, 2020 - January 10, 2021.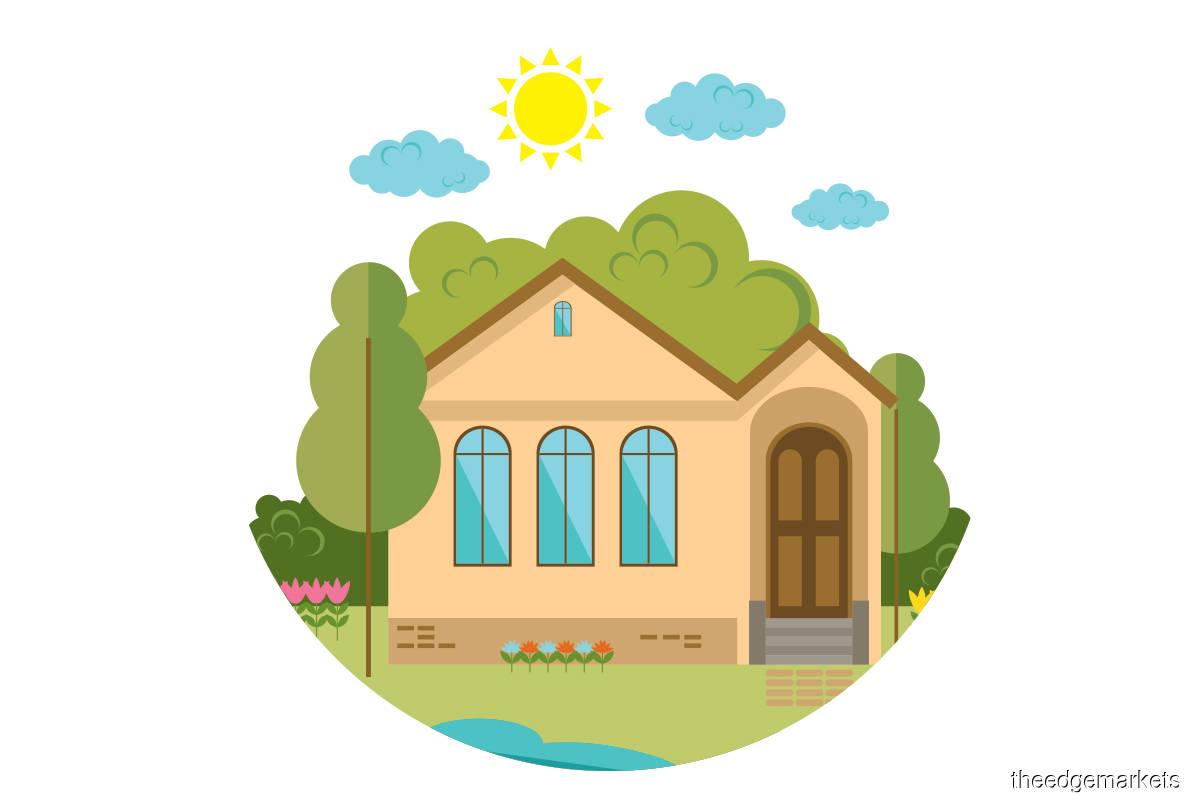 THE property market has been relatively quiet in 2020, more so after the Movement Control Order was enforced on March 18. Things are still happening in the sector, however, as evidenced by the proposed merger between UEM Sunrise Bhd and Eco World Development Group Bhd and the revival of the RM140 billion Bandar Malaysia project.
Tan Sri Liew Kee Sin
Executive chairman
Eco EcoWorld Development Group Bhd
The property development business has been in the doldrums for some time, owing to oversupply and sky-high prices in certain locations. That has not stopped Tan Sri Liew Kee Sin, however, from building one of the largest property development companies in Malaysia from scratch.
Nevertheless, not even Liew, known as a maestro in the industry, could stand against market forces. EcoWorld Development Group Bhd, the property development group that he had been growing since 2013, has to be merged with another player to survive.
As at Oct 31, 2020, EcoWorld had total borrowings of RM3.3 billion while cash and bank balances stood at RM456.4 million, resulting in a net gearing of 0.61 times.
The group also had RM4.24 billion worth of land held for property development and RM1.33 billion worth of property under development. What is worrying is that the value of its completed properties, which stood at RM726.387 million as at end-July, was 21% higher than a year ago.
In March this year, he took a more active role in the management of the group, becoming executive chairman, from non-executive chairman before.
EcoWorld's strength is in its brand, which is highly sought after as a quality township developer. Its land bank, located mostly in the Klang Valley and Iskandar Malaysia, is valuable. These factors, coupled with a dismal property market, may have attracted the attention of Khazanah Nasional Bhd, which saw the merits of merging UEM Sunrise, in which it has an indirect stake of 66% via UEM Group Bhd, with EcoWorld.
Can the EcoWorld-UEM Sunrise merger create a stronger property developer that will be able to weather the current economic downturn?
How will EcoWorld's board, which has requested till Jan 2 to respond, decide? — By Kamarul Azhar
Tengku Datuk Seri Azmil Zahruddin
President
UEM Group Bhd
Tengku Datuk Seri Azmil Zahruddin has been with Khazanah Nasional Bhd for quite a while. His involvement in the sovereign wealth fund started in October 2002 when he was made CEO of Penerbangan Malaysia Bhd, which acquired and leased aircraft and aircraft engines.
The economics graduate from Cambridge University rose up the ranks and was appointed deputy managing director of Khazanah in January 2018.
In July this year, he was retained as deputy managing director and appointed chief investment officer of the US$30 billion fund, making Azmil the prime mover for Khazanah's investments.
One of his first tasks as the CIO of Khazanah was looking at the fund's investments in the property market. UEM Sunrise Bhd is the largest property developer in the country by land bank, but 75% of its more than 10,500 acres is "stuck" in Johor, which has the largest property overhang in the country.
The fact that UEM Sunrise has large exposure to the state does not bode well for the group and its shareholders. It needs to reduce its overexposure to Johor.
This is where Eco World Development Group Bhd comes in as a suitable fit for the group. The enlarged UEM Sunrise-EcoWorld group will have a combined land bank of over 17,000 acres, 20% of which will be in the central region, where conditions are much better than in the south.
A lot is at stake in the merger of UEM Sunrise and EcoWorld. Azmil will be the one to watch as Khazanah undertakes a portfolio rationalisation. Will he come out on top and drive up the value of Khazanah's assets or will he falter? — By Kamarul Azhar
Tan Sri Lim Kang Hoo
Executive vice-chairman of Iskandar Waterfront City Bhd
Executive chairman of Ekovest Bhd and PLS Plantation Bhd
The revival of the Bandar Malaysia project has cast the spotlight on tycoon Tan Sri Lim Kang Hoo, who has undertaken two related-party transactions (RPTs) this year.
After the twists and turns in recent years, the mega project was finalised in September and will commence early next year, following the settlement of a RM1.24 billion payment due to the federal government by IWH-CREC Sdn Bhd (Iskandar Waterfront Holdings Sdn Bhd and China Railway Engineering Corp (M) Sdn Bhd).
IWH-CREC holds a 60% stake in Bandar Malaysia, with the remaining 40% held by the Ministry of Finance via TRX City Sdn Bhd.
An offer has been extended for Ekovest to acquire a 40% stake in IWH-CREC, held by IWH, in an RPT. Kang Hoo holds a 63% stake in IWH and 32.4% equity interest in Ekovest. IWH has a 19.4% stake in publicly traded Iskandar Waterfront City.
The estimated total investment commitment of Ekovest for the proposed participation in the Bandar Malaysia project is RM1.48 billion.
Bandar Malaysia will be an intelligent city featuring integrated components such as finance, technology, medical science, education, tourism and entrepreneurship. It will also serve as the terminus station for the Kuala Lumpur-Singapore High-Speed Rail.
Meanwhile, Ekovest's mandatory general offer (MGO) for durian planter PLS Plantation at 95 sen per share has received overwhelming response.
PLS shareholders with a 33.85% stake have accepted the offer, lifting Ekovest's stake in PLS to 91.24%.
The MGO came after Ekovest acquired an additional 24% stake in PLS in September from PLS's managing director Tan Sri Lim Keng Cheng, Limbongan Resources Sdn Bhd (LRSB), and Lim Seong Hai Holdings Sdn Bhd (LSHHSB).
LRSB is owned by Lee Hun Kheng and Datuk Lim Keng Guan; LSHHSB is owned by Keng Cheng, Keng Guan, Lim Keng Hun and Lim Pak Lian.
The vendors are related to Kang Hoo.
The purchase was in line with Ekovest's strategy to become a bigger listed conglomerate through a larger portfolio of diversified businesses.
Ekovest intends to maintain the listing status of PLS.
Worth noting is that Kang Hoo had sold his 23.42% stake in PLS to Ekovest for RM76.5 million in March 2019. — By Lee Weng Khuen