This article first appeared in The Edge Malaysia Weekly, on December 25, 2017 - December 31, 2017.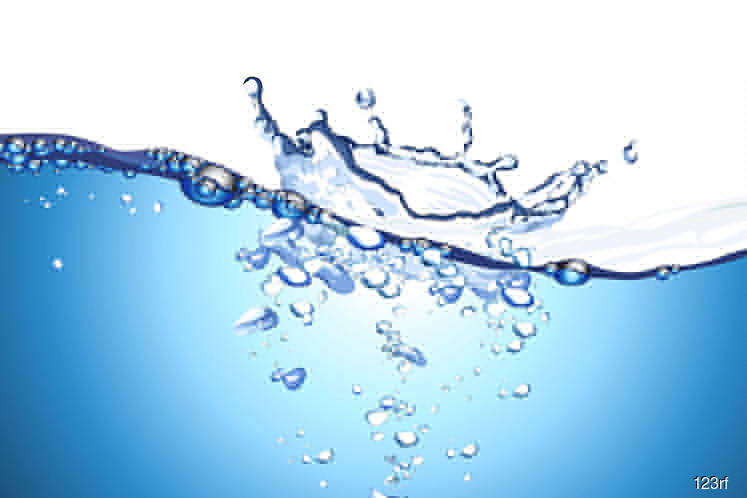 THE tussle over control of water resources in Selangor between the state government and water concessionaires has entered its 10th year. Most pundits say nothing will change until the 14th general election is called — that is, before August next year.
The reason is, neither the Barisan Nasional coalition nor Pakatan Harapan wants to make any unpopular decisions — such as a water tariff hike — so close to the election.
In end-2013, Puncak Niaga Holdings Bhd, which wholly owned water treatment outfit Puncak Niaga (M) Sdn Bhd and held a 70% stake in water supply company Syarikat Bekalan Air Selangor Sdn Bhd, accepted a RM5.6 billion offer after much wrangling by its chief, Tan Sri Rozali Ismail — a supposedly well-connected individual.
Similarly, Selangor's own Kumpulan Perangsang Selangor Bhd's unit Titisan Modal Sdn Bhd agreed to a RM990 million offer, made by sister company Kumpulan Darul Ehsan Bhd.
However, the shareholders of Syarikat Pengeluar Air Sungai Selangor Sdn Bhd (Splash) — Gamuda Bhd, with a 40% stake, and Tan Sri Wan Azmi Wan Hamzah's vehicle, The Sweet Water Alliance Sdn Bhd, with 30% equity interest — say they do not want to be shortchanged and have held firm, rejecting the state's offer.
Selangor had offered to acquire the equity and liability of Splash for RM1.83 billion. However, after settling loans amounting to RM1.56 billion, the offer would only give the shareholders net cash proceeds of RM250.6 million.
Splash's shareholders had stated several times that any offer, after netting off liabilities, should be close to its book value of RM2.8 billion, which would indicate an offer in the region of more than RM4 billion.
Hence, the stalemate remains, with the assets split between the state and Splash.
To recap, issues sprung up in 2008 when Pakatan Rakyat won Selangor in that year's general election.
The new state government took control of Selangor's water assets and had to fulfil its campaign pledge of providing 20 cubic metres of free water to households and not raising the tariff. Barisan Nasional, meanwhile, had promised the water concessionaires regular tariff hikes.
However, the acceptance by Puncak Niaga has come at a price. On Nov 21, the company announced on Bursa Malaysia that it is suing Selangor Menteri Besar Datuk Seri Mohamed Azmin Ali, his predecessor Tan Sri Abdul Khalid Ibrahim and the state government for damages amounting to at least RM14 billion.
How this long-standing issue will pan out is anyone's guess.
In the notes accompanying its financials, Gamuda says, "Negotiations with the Selangor government on its effort to acquire the water assets and operations of Splash are ongoing.
"The state and federal governments are still finalising certain matters among themselves in order to complete the takeover. They have mutually agreed to extend the takeover deadline to July 4, 2018. The company (Gamuda) believes that it has reasonable grounds to sell Splash at book value."
Datuk Seri Mohamed Azmin Ali
Selangor Menteri Besar
Azmin will lead Pakatan Harapan against Barisan Nasional in Selangor in the 14th general election, slated to be held next year.
Selangor, being the most developed and richest state in Malaysia, is definitely a prize Barisan Nasional would like to win back after a 10-year hiatus. Azmin could be hard-pressed to counter the federal ruling coalition's election machinery, and major distractions, such as the suit by Puncak Niaga, could make things more difficult for him.
Early this month, he filed a counterclaim against Puncak Niaga, alleging the suit is an abuse of process, and is claiming general damages, interest and costs.
At present, Azmin's strategy is unclear. Previously, he filed an application to strike out Puncak Niaga's suit, but a decision will only be known late next month. Azmin will be closely watched next year for two reasons — how he will lead Pakatan Harapan in Selangor in the coming general election and how he proposes to resolve the long-standing water issue.
Datuk Lin Yun Ling
Managing director, Gamuda Bhd
Thus far, Lin has held firm and rejected the offer made by the Selangor government. In private, he has often said the offer has to be acceptable to Gamuda's shareholders because the company is publicly traded.
He is possibly not vocal about his displeasure with the treatment of Splash by the state government as Gamuda has bid for a lot of government contracts.
Nevertheless, he and other Splash executives have always held on to the sanctity of their water concession agreement, which is a valid contract between Splash and the state government.
While it is likely that Splash is bleeding red ink, its financials cannot be accurately gauged from its quarterly reports as water treatment earnings are lumped together with Gamuda's highway concessions.
Apart from the water treatment and highway businesses, Gamuda also has a thriving construction arm, which has an order book of RM7.3 billion and is flush with rail-related contracts.
For its three months ended Oct 31, Gamuda registered a net profit of RM203.02 million on revenue of RM771.82 million.
It will be interesting to see how Lin tackles this thorny issue.
Tan Sri Rozali Ismail
Largest shareholder and executive chairman, Puncak Niaga Holdings Bhd
Rozali and Puncak Niaga caused quite a stir when they filed a RM14 billion suit against Selangor Menteri Besar Datuk Seri Mohamed Azmin Ali, his predecessor Tan Sri Abdul Khalid Ibrahim and the Selangor government in relation to the takeover of Puncak Niaga's water treatment and distribution assets.
In a nutshell, Puncak Niaga claims that both Azmin and Khalid had abused their powers by threatening to cause, or attempting to cause, the federal government to invoke the use of the Water Services Industry Act 2006 to force a takeover of the state's water industry.
It is claiming damages, interest on damages and costs of the difference between the value of PNSB Water Sdn Bhd (formerly known as Puncak Niaga (M)) and Syabas at RM2.08 billion to RM2.35 billion, and the actual purchase consideration of RM1.55 billion under the share purchase agreement dated Nov 11, 2014, between Puncak Niaga and Pengurusan Air Selangor Sdn Bhd. It is also claiming for loss of business opportunities, locally and abroad, amounting to RM13.5 billion.
Since selling the water assets, Rozali and Puncak Niaga have been looking at the oil and gas and plantation businesses, among others. Rozali himself is a trained lawyer and how his suit against Azmin, Khalid and the state government turns out will be interesting.
Save by subscribing to us for your print and/or digital copy.
P/S: The Edge is also available on Apple's AppStore and Androids' Google Play.