This article first appeared in The Edge Malaysia Weekly, on December 25, 2017 - December 31, 2017.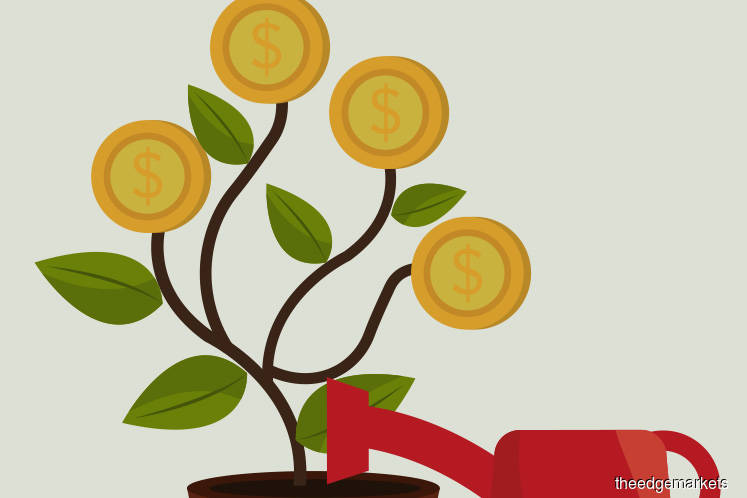 THE year 2017 was exciting for Corporate Malaysia. Among others, it has seen institutional players such as bumiputera fund manager Permodalan Nasional Bhd (PNB) and retirement fund the Employees Provident Fund (EPF) pump billions of ringgit into major corporate exercises.
These injections of fresh capital come even as the benchmark FBM KLCI is set to end the year on a high, snapping a three-year streak of declines.
Grabbing the headlines was PNB's massive restructuring, which began soon after its first management change in two decades last year. This year, the market saw major parts of the restructuring materialise as new chairman Tan Sri Abdul Wahid Omar sought to enhance corporate focus for better returns.
In the process, PNB poured nearly RM2 billion into its major oil and gas investment, UMW Oil & Gas Bhd (UMWOG). But elsewhere, it cashed out, injecting privately held developer I&P Group Bhd into majority-controlled S P Setia Bhd for RM3.65 billion.
As an aside, the year also marked an interesting milestone when DRB-Hicom Bhd sold a 49.9% stake in Proton Holdings Bhd to China's Zhejiang Geely Group Holding Co for RM460.3 million.
Meantime, the EPF supported an eyebrow-raising RM2.8 billion cash call at Malaysian Resources Corp Bhd (MRCB), the largest yet since the retirement fund brought in an entrepreneur to lead the company back in 2013.
Tan Sri Abdul Wahid Omar
Group Chairman, Permodalan Nasional Bhd
In what was his first full year at the helm of PNB, Abdul Wahid oversaw the breakup of not one but two of Malaysia's largest conglomerates with rich history.
The first, announced in January, was a demerger of UMWOG from UMW Holdings Bhd. The latter's shares in its oil and gas arm were then transferred to its own shareholders.
This made PNB the direct majority shareholder of UMWOG. The fund manager was to team up with Ekuiti Nasional Bhd on the demerger but the latter dropped out after the cash requirement was assessed to be larger than expected.
Overall, PNB injected RM1.8 billion into UMWOG to improve its financial health in a persistently low oil price environment. The demerger was completed in July.
Abdul Wahid also pulled the trigger on the long-discussed Sime Darby Bhd breakup, which saw the conglomerate separate into three individually listed entities on Nov 30.
While talk of spin-off listings did the rounds for years, market conditions had previously been a hurdle, depressing potential initial public offering proceeds.
Abdul Wahid sidestepped the issue by listing the plantation and property arms via share transfer to Sime Darby's existing shareholders, taking the chairman's role at Sime Darby Property in the process.
These exercises were in keeping with his vision of creating pure-play companies among PNB's major holdings to enhance value and returns.
With the next phase of his PNB restructuring — involving companies in which the fund manager has non-controlling stakes — yet to begin, the coming year promises more corporate excitement from Malaysia's Mr Fix-it.
Tan Sri Mohd Bakke Salleh
Executive deputy chairman and managing director, Sime Darby Plantation Bhd
After years of planning, the breakup of Sime Darby finally took place this year. And Mohd Bakke, who used to oversee the conglomerate, has taken the hot seat in the spun-off plantation business.
The breakup came 10 years after Sime Darby was formed in 2007, reversing a merger worth RM31 billion that was reportedly the biggest in Southeast Asia at the time.
Mohd Bakke will be remembered as the CEO under whose watch the conglomerate unravelled. He took over in 2010 during turbulent times after RM2 billion of oil and gas-related losses, among others, forced out his predecessor.
Given its diverse business profile, Sime Darby struggled with cyclical downturns at some businesses, which offset upcycles at others. It was dogged by a conglomerate discount, among others, which suppressed its value and which the breakup sought to remove by creating pure-play stocks.
Mohd Bakke's team mooted a breakup even before the management change at majority shareholder PNB but they found it difficult to catch the proverbial boat due to changing market conditions.
The arrival of Abdul Wahid at PNB provided the final impetus needed for the spin-offs. Mohd Bakke has been heading Sime Darby Plantation since its listing on Nov 30, reminiscent of his previous time at Felda Holdings Bhd, among others.
At 63, this may be Mohd Bakke's last hurrah in Corporate Malaysia. In August, he told reporters that he plans to retire by 2019 after ensuring a smooth transition at Sime Darby Plantation.
Datuk Shahril Ridza Ridzuan
CEO, the Employees Provident Fund
When MRCB announced its biggest cash call in memory last May, it provoked an uproar from the minority shareholders. The one-for-one rights issue meant massive dilution for shareholders who opted out.
The market did not like it either — the stock fell as much as 12% on May 18 when the cash call was announced. Prior to that, it had risen 30.8% since the beginning of the year.
To recap, MRCB sought to raise up to RM2.8 billion but ended up with RM1.7 billion to pare down its borrowings and reconfigure its capital structure.
However, immediately noticeable was the fact that the EPF, helmed by Shahril, and MRCB's largest shareholder with a 33.5% stake, supported the exercise.
In June, barely a month after the rights issue was announced, the EPF said it was directly injecting RM1.14 billion into MRCB's Bukit Jalil development project.
The retirement fund's financial support was seen as a vote of confidence in MRCB's management, led by the businessman that the EPF had brought in as head of the company via an asset injection in 2013.
The move may also signal the retirement fund's continued commitment to MRCB's restructuring since 2013. In turn, this may possibly be among the defining corporate turnarounds under Shahril's watch as the EPF's chief, given MRCB's long history.
Following the latest cash call and the EPF's money going into the Bukit Jalil project, MRCB's financial health is stronger and it is set to achieve net cash position. The year ahead will offer a glimpse of whether MRCB can repay the EPF's convictions with sustained earnings growth.
Tan Sri Mohamad Salim Fateh Din
Group managing director, Malaysian Resources Corp Bhd
Since taking up the reins of MRCB in 2013, Salim has made plenty of progress in restructuring the company.
But in May, he took the market by surprise with a massive cash request from shareholders despite having vastly improved the company's financial health by then.
The proposed one-for-one rights issue sought as much as RM2.8 billion, the largest amount yet, and eventually raised RM1.7 billion. Both the EPF and Salim's vehicle, Gapurna Sdn Bhd, backed the cash call.
To recap, Gapurna undertook an asset injection into MRCB in 2013. Salim became the latter's group managing director after emerging as a 16.8% shareholder.
His appointment to the helm of the company marked a shift from MRCB's tradition of having professional managers run the outfit. After various exercises that included some asset disposals, debt restructuring and several private placements, the company's financial health was at its best in years.
For perspective, as at December 2016, MRCB's gearing stood at 0.73 times. When Salim came on board back in 2013, it was at 1.73 times.
MRCB said the cash was needed to rebalance its capital structure, which had too much debt relative to its shareholders' equity. The exercise would lower its gearing close to zero with another cash infusion from the EPF, moving it to a net cash position.
For Salim, the completion of these exercises may mark the end of a major restructuring at MRCB and sets the stage for more focus on earnings growth and maximising the value of the company's land bank.
Only time will tell how well he can deliver in order to justify the cash injections.
Save by subscribing to us for your print and/or digital copy.
P/S: The Edge is also available on Apple's AppStore and Androids' Google Play.