This article first appeared in The Edge Malaysia Weekly, on September 25, 2017 - October 01, 2017.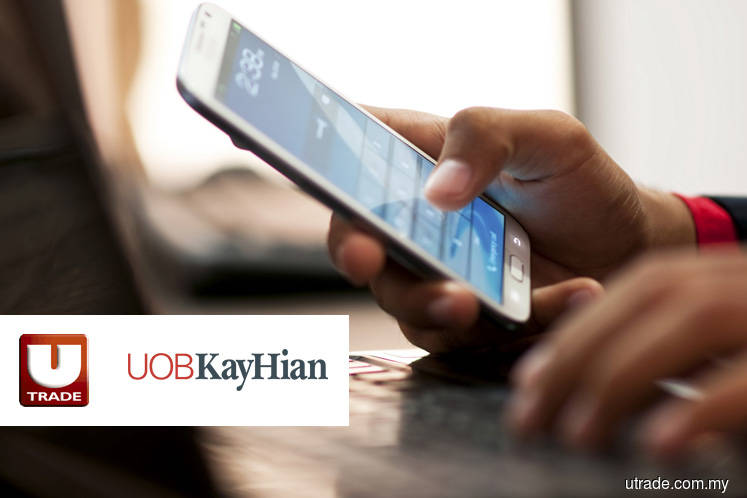 BROKERAGE firm UOB Kay Hian Securities (M) Sdn Bhd (UOBKH) plans to get into the business of corporate advisory soon and has been hiring aggressively to ramp up its corporate finance (CF) capabilities, sources say.
UOBKH is wholly-owned by Singapore-listed UOB Kay Hian Holdings Ltd, one of Asia's largest brokerage firms.
"It wants to be more like an investment bank and has been on a hiring spree of CF people. As many as 15 people have already been hired, most of whom are CF guys from RHB Investment Bank. Some have already joined, while others are about to," a source familiar with the matter tells The Edge.
The industry has been abuzz with chatter about UOBKH hiring investment bankers, particularly from RHB Investment Bank Bhd, several other sources say.
When contacted, UOBKH managing director David Lim confirmed that UOBKH plans to widen its scope of business activities to include corporate advisory.
He says UOBKH had applied to the Securities Commission of Malaysia (SC) for a corporate advisory licence in early 2017 and received approval in April, subject to having suitably qualified and licensed CF staff on board.
"After receiving the SC's approval, we began advertising for CF staff and received many applications from various investment banks," Lim tells The Edge via email, without naming any specific investment bank.
"Our plan is to build two teams of up to 15 CF staff. A few have already come on board and a few more will join us over the next few months. We have managed to recruit both senior and licensed CF staff, which should meet the SC's requirement for UOBKH to be fully licensed by end-2017," he says.
UOBKH's planned move into corporate advisory comes at a time when capital markets activities, especially in the equity space where the smaller investment banks compete, are still weak.
Investment banks compete fiercely for fewer initial public offerings (IPOs), with big ones often sacrificing margins in order to land the cushier deals.
"Everyone is eyeing the so-called IPO pie. The big deals do not come by often, so it is mostly the small- to mid-caps that have come to market, raising anywhere from RM25 million to RM40 million. For the investment bank, the fees can average 2% for underwriting and placement," an investment banker tells The Edge.
According to Lim, it had always been in UOBKH's business plan to be in the CF and equity capital market (ECM) space given that the UOB Kay Hian group provides CF and ECM services in most of its regional offices, especially in Singapore and Hong Kong.
In Singapore, UOB Kay Hian has listed over 200 companies on the Singapore stock exchange and has a significant share of the CF business, he says. In addition, the UOB banking group — a major shareholder in UOB Kay Hian — has strong relationships with many small and medium enterprises (SME) that could potentially list, and with listed companies that may require capital raising, restructuring, mergers and acquisitions and corporate advice.
"We plan to leverage these relationships to build our CF business. The group's strategy is to provide total debt and equity solutions to both UOB Bank and UOB Kay Hian group's clients, with focus on the SME space which we believe is underserved," he says.
As a stockbroker, UOBKH is relatively new in the Malaysian securities industry, having purchased Innosabah Securities in 2012 and AA Anthony Securities in 2013.
"Acquiring the two brokers qualified us to be a '1 + 1 broker', which under the SC rules permits UOBKH to conduct corporate advisory activities, similar to M&A Securities and Mercury Securities," Lim says.
"The two brokers we bought were retail brokers, and (following the acquisition) we embarked on strengthening our research department and started building an institutional sales team. After four years of building, we are now on the panel of brokers for almost all government-linked investment companies (GLIC) and non-GLIC funds.
"The plan was to have our institutional distribution in place before we started our corporate advisory business. We wanted to be able to place primary and secondary shares to institutional clients and not be limited to only retail clients," Lim says.
He says that stock and futures broking will continue to be UOBKH's main revenue drivers, with the CF services complementing and supporting these businesses.
"The securities industry is extremely competitive and UOBKH needs to be able to provide a full suite of products and services to our clients to stay relevant," he says.
UOBKH is profitable, having turned around from a net loss of RM14.89 million in the financial year ended Dec 31, 2013 (FY2013) to make a net profit of about RM6.7 million in FY2014, a search on the company's financials shows.
In FY2015, it posted a net profit of RM2.26 million on the back of RM38.38 million in revenue. Lim says it remains profitable today.
According to UOBKH's website, it has 17 offices nationwide, including its headquarters at Menara Keck Seng in Jalan Bukit Bintang, Kuala Lumpur.