This article first appeared in The Edge Malaysia Weekly, on August 19, 2019 - August 25, 2019.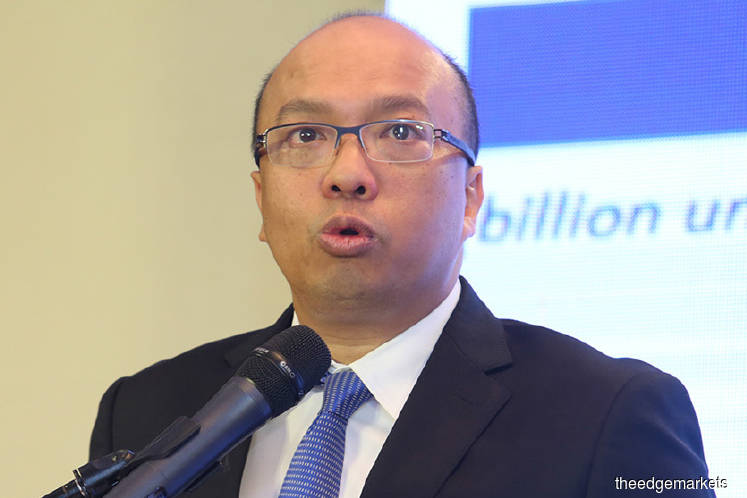 A cloud of uncertainty is hovering over Datuk Abdul Rahman Ahmad's tenure at Permodalan Nasional Bhd (PNB) as its president-cum-group chief executive.
His three-year contract is due to expire in October and it is understood that thus far, there has been no word on whether he will be staying on.  Should he leave, the hot seat will be vacant just as PNB is completing half of the transformation programme that he helped put together.
If his contract is not renewed, his departure would be the latest in a string of changes within the top ranks of PNB in recent years, raising questions on the future of the transformation programme he is currently steering. Abdul Rahman had joined PNB two months after ex-banker Tan Sri Abdul Wahid Omar assumed the chairman's post in August 2016. Before this,  their predecessors at the helm of the government-linked investment company (GLIC) were in office for almost two decades.
Abdul Rahman was previously CEO of Ekuiti Nasional Bhd, group managing director of Media Prima Bhd and group managing director of Malaysian Resources Corporation Bhd.
PNB reports to Yayasan Pelaburan Bumiputra, whose board of trustees is chaired by Prime Minister Tun Dr Mahathir Mohamad. Other trustee board members are Economic Affairs Minister Datuk Seri Azmin Ali, former auditor-general Tan Sri Ambrin Buang and former Bank Negara Malaysia governor Tan Sri Zeti Aziz, who is also the current PNB chairman.
Wahid and Abdul Rahman had put together a six-year transformation plan called STRIVE-15, which kicked off in 2017, to whip investee companies into shape and boost investment returns for PNB's 14.1 million unitholders.
Among others, the plan had seen the breakup of Sime Darby Bhd into three separately listed companies — Sime Darby Plantation Bhd, Sime Darby Property Bhd and Sime Darby Bhd. It also saw the demerger of UMW Oil and Gas Corp Bhd (now renamed Velesto Energy Bhd) from UMW Holdings Bhd, with the latter's shareholding transferred to PNB.
Abdul Wahid resigned from his post at PNB at end-June 2018, a month after the 14th general election in May.
In March this year,  Zeti told The Edge that part of her immediate focus as PNB chairman was to review the progress of STRIVE-15, which is slated to run until 2022. Among the key goals is to boost PPNB's assets under management (AUM) to RM350 billion. As at May, its AUM had hit RM301.4 billion, breaching the RM300 billion threshold for the first time.
"It is a good time to review it because it is at the mid-point. Secondly, the environment has changed significantly in terms of digitalisation, in terms of the uncertainty in the world now," Zeti said. "So, with this environment change, the execution of many of the strategies in that framework has yet to be carried out significantly because you don't want to be disruptive. So, it has to be a gradual adjustment."
On June 24, PNB said its mid-term review of  STRIVE-15 will focus on three key areas to enhance: strategic asset allocation and optimal liquidity management, enterprise risk management and organisational transformation.
"The execution of this review is crucial to PNB's plan to continue delivering sustainable returns over the medium and longer term," it said.