This article first appeared in The Edge Malaysia Weekly, on August 5, 2019 - August 11, 2019.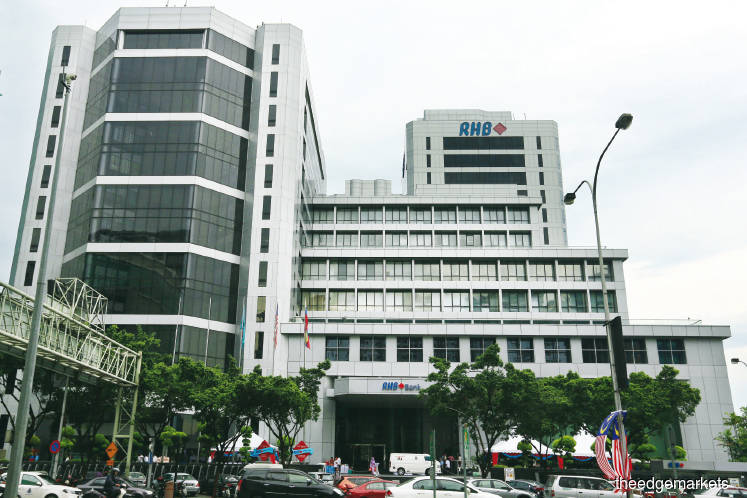 Photo by sam fong/The Edge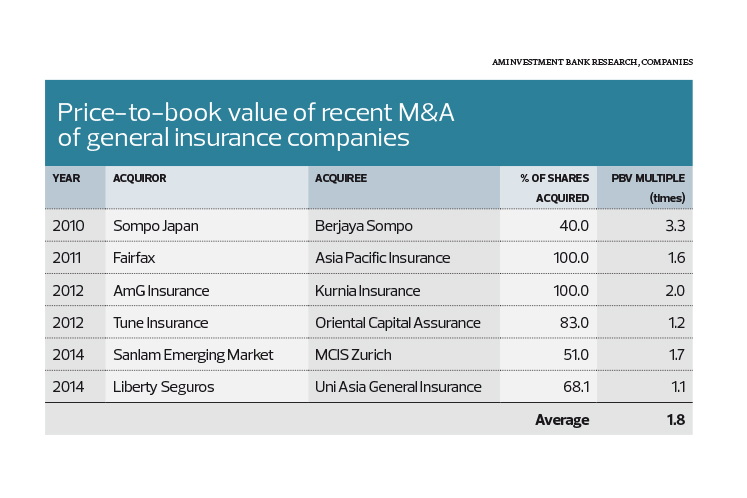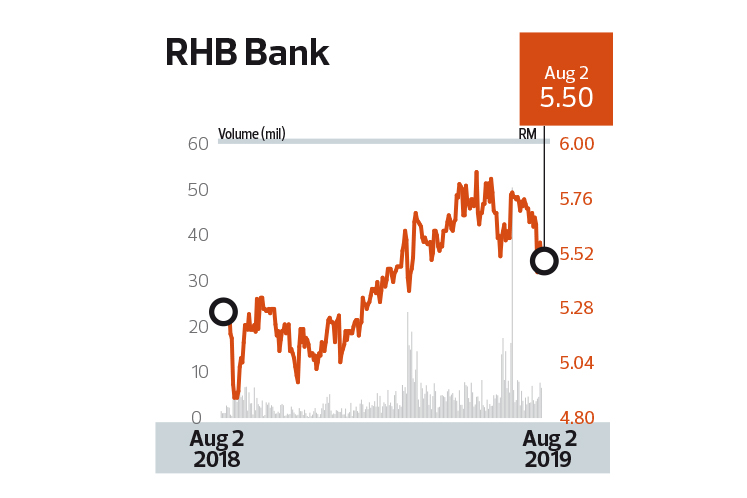 THE Tokio Marine group's move to acquire RHB Insurance Bhd (RHBI) is a prelude to the Japanese insurer paring down its shareholding in its Malaysian insurance business, sources say.
Tokio Marine owns life and general insurance businesses Tokio Marine Life Insurance Malaysia Bhd and Tokio Marine Insurans (Malaysia) respectively.
According to sources, Tokio Marine's plan is to acquire RHBI — a general insurer — and merge it with Tokio Marine Insurans, after which it will create a holding company to house all its insurance businesses, including Tokio Marine Life.
"The intention is to then divest a 30% stake in the holding company, either to a local strategic partner — this would be a cleaner and easier option — or through an initial public offering. The divestment will most likely happen next year," a source familiar with the matter tells The Edge.
Last Wednesday, RHB Bank Bhd announced in a stock exchange filing that Bank Negara Malaysia had given the green light for it to start negotiations with Tokio Marine Asia Pte Ltd for the sale of up to 94.7% of its stake in its insurance arm, RHBI. The central bank's approval is valid for six months from the date of its July 29 approval letter.
RHB Bank owns 94.7% of RHBI, with the remaining 5.3% held by Kumpulan Syed Kechik Sdn Bhd. Tokio Marine Asia is an indirect subsidiary of Tokio Marine Holdings Inc, Japan's oldest insurance company.
It is understood that Tokio Marine is required by Bank Negara to pare down its shareholding only in its life insurance company and not the general insurer. Nevertheless, Tokio Marine's plan is to divest a part of the holding company that will house both the businesses.
Bank Negara's requirement for foreign insurers to have a minimum 30% Malaysian ownership is on an individual basis, meaning that it depends on how much an insurer has done to improve and help  consolidate the industry over the years, and if it has met certain requirements, an industry source says.
"In Tokio Marine Insurans' case, it has done a lot of M&A involving local companies over the years, so it is exempted from the paredown. There are also other foreign insurers that are exempted because they had met certain requirements," the source explains.
Singapore-owned Great Eastern Life Malaysia, for example, contributed to mySalam, which exempted it from the minimum shareholding threshold set by the government. mySalam is a free takaful health protection scheme by the Pakatan Harapan government that provides protection for the B40 lower-income group. It was launched by Prime Minister Tun Dr Mahathir Mohamad in January.
All foreign insurers had submitted their proposals to Bank Negara to address the minimum 30% Malaysian ownership requirement for their businesses by end-April, The Edge reported in its April 29 issue, citing the central bank.
"There is no specific broad deadline for them to reduce their stakes as it will be based on a case-by-case basis, and discussed on a bilateral basis. We will study their individual plans and will continue to have ongoing discussions with the foreign insurers," Bank Negara had told The Edge then.
It was understood at the time that most of the foreign insurers were opting to contribute to mySalam.
Acquisition won't be cheap
The question now is what price Tokio Marine is willing to pay for RHBI. The general insurance industry in Malaysia has been soft, growing just 1.5% last year to RM17.92 billion in terms of gross written premiums (GWP). Detariffication of the sector has made the operating environment so much tougher, analysts say.
However, they also note that RHB is in no rush to sell the insurance business, and hence, will not let it go for cheap.
The average price-to-book value (PBV) for M&A involving general insurance companies in recent years is 1.8 times, with transactions ranging from 1.2 times to as high as 3.3 times, according to AmInvestment Bank Research (see table).
Assuming the deal is done at a PBV of 1.8 times, RHB Bank could get RM977.9 million for its 94.7% stake in RHBI, based on the latter's book value of RM573.7 million as at end-2018.
However, an industry source opines that the deal is likely to be done at a PBV of more than two times. "There has to be a premium to reflect the value that RHB Bank brings to the table as it will be a distributor of Tokio Marine Insurans products over the long term," he says.
RHB Bank's management, in an internal email to staff last week seen by The Edge, said it intends to form a long-term exclusive general bancassurance partnership with the proposed enlarged entity as it would be mutually beneficial to both parties.
Tokio Marine Insurans is bigger than RHBI in terms of GWP and net profit. A merger of the two would create the second largest general insurer in Malaysia with combined GWP of about RM1.71 billion and a market share of 9.5%, RHB said in the email.
Tokio Marine Insurans made a net profit of RM98.1 million last year, a 53.6% increase from RM63.9 million a year ago. RHBI's net profit, at RM68.2 million last year, was 39.8% lower than a year ago, mainly due to higher net claims and commission expenses.
RHB Bank's plan to sell its insurance business is in line with an industry trend. Insurance is a capital-intensive business and banks would rather focus on their core lending business.
"We believe this exercise is purely for cost-cutting measures as the insurance arm accounts for up to 4% of its operating expenditure but contributes only less than 3% to top line and bottom line," says Kenanga Research.
Maybank Investment Bank Research estimates that the sale, if done at 1.8 times PBV, would boost RHB Bank's CET-1 ratio by about 30 basis points. The group's CET-1 ratio stood at 15.7% as at 1QFY2019, one of the highest in the industry.
Bloomberg data shows that of 17 analysts that track RHB Bank's stock, 14 have a "buy" call on it, while two have a "hold", and one, a "sell", with the average target price at RM6.35. The shares have gained 1.1% to close at RM5.50 last Friday since the bank announced its potential divestment of RHBI.