This article first appeared in The Edge Malaysia Weekly, on January 21, 2019 - January 27, 2019.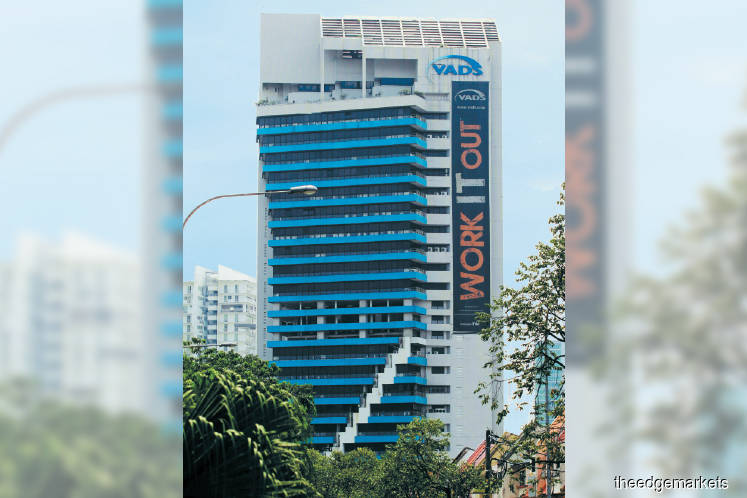 TELEKOM Malaysia Bhd (TM) is looking to hive off its wholly-owned business process outsourcing outfit VADS Bhd, or its units, sources familiar with the matter tell The Edge.
 According to a source, a handful of buyers have already been shortlisted.
Another source revealed the proposed disposal has been ongoing for some time now, and that he is familiar with some of the bidders but is unclear on current developments.
"But I do know it (the planned sale) has been ongoing for some time now," he says.
Others familiar with the details were tight-lipped, and would only divulge the possible participation of Deloitte Singapore in managing the sale.
TM's response to requests for comments was brief: "With regards to talks on the sale of VADS Bhd, TM would like to reiterate that it does not comment on matters of speculation."
Another source highlights that things could also have changed at TM after CEO Datuk Seri Mohammed Shazalli Ramly left in June last year, followed by acting CEO Datuk Bazlan Osman in November. Former COO Shazril Imri Mokhtar was left to run the company as acting CEO.
At present VADS is parked under TM One, which comes under the TM umbrella.
The business process outsourcing outfit has several units, including VADS Business Process Sdn Bhd, PT VADS Indonesia, VADS Digital Sdn Bhd, VADS e-Services Sdn Bhd, VADS Professional Services Sdn Bhd and VADS Solutions Sdn Bhd.
In the financial year ended December 2017 (FY2017), VADS registered an after tax profit of RM251.06 million on the back of RM594.23 million in revenue, a check on RAM Rating reveals. However, the profit figure for that year seems distorted as in FY2016, the company made a loss of RM26.24 million.
In the three financial years prior to that, its earnings rose markedly, growing from RM5.29 million in FY2013 to RM39.76 million in FY2014 and doubling to RM79.57 million in FY2015.
As at end-December 2017, VADS had RM374.81 million in current assets and RM169.89 million in non-current assets, while current liabilities amounted to RM254.45 million. It had no long-term debt commitments.
Its parent, TM, ended trading last Friday at RM2.78. Over the past year TM has lost more than half of its value, the erosion came largely after the government announced that telcos would have to adhere to the mandatory standards on access pricing, which meant lower fixed broadband prices.
For the nine months ended September 2018, TM registered a net profit of RM83.49 million on RM8.73 billion in revenue. In the third quarter, the state-owned telco suffered a net loss of RM175.59 million on RM2.95 billion revenue, largely a result of impairments of RM934.8 million.
As at end-September 2018, TM had cash and bank balances of RM2.19 billion, and on the other side of the balance sheet it had long-term borrowings of RM7.55 billion and short-term debt obligations of RM1.34 billion. For the nine months, it forked out RM315.6 million in finance costs.
VADS was previously public listed but in 2008, in an effort to boost its earnings, TM privatised its 63%-owned unit and delisted the company the following year.
Its RM417.3 million offer, RM7.60 per share, was a 12% premium to VADS' then closing price. However some analysts were of the view its fair value was closer to RM8.70 a share. The stock's average fair value from six analysts compiled by Bloomberg was RM7.70.
"The privatisation of VADS will accord the TM group greater flexibility to streamline its businesses to maximise potential synergies and cost-saving benefits," TM said in a statement to Bursa Malaysia after the privatisation exercise.
Save by subscribing to us for your print and/or digital copy.
P/S: The Edge is also available on Apple's AppStore and Androids' Google Play.