This article first appeared in The Edge Malaysia Weekly, on August 19, 2019 - August 25, 2019.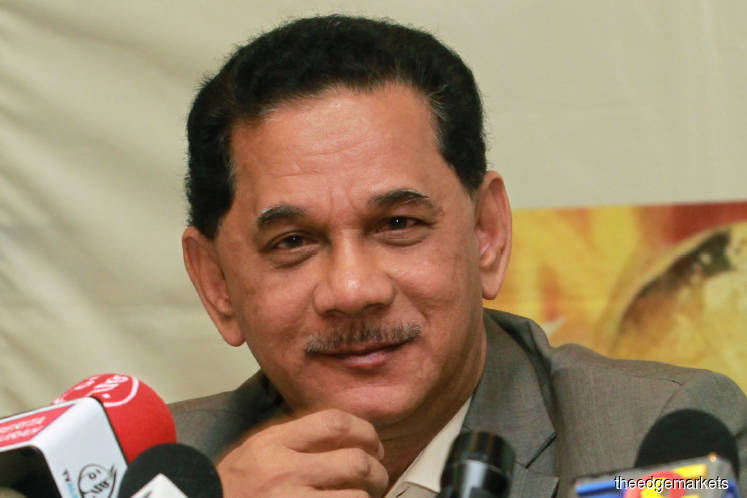 LEMBAGA Tabung Haji (TH) is poised for another leadership change with a new CEO appointment looming. This will be its second new appointment to the helm in a little over a year.
Current CEO Datuk Seri Zukri Samat has tendered his resignation due to health issues and will leave by the end of the month, The Edge has learnt. He had joined in July last year.
It is understood that the TH board has accepted his resignation but no candidate has been finalised to take over from him, although several are being considered.
Among the frontrunners is Nik Mohd Hasyudeen Yusoff, who is currently a non-executive director at Bank Islam Malaysia Bhd. Nik Mohd Hasyudeen is also former executive director of market and corporate supervision at the Securities Commission Malaysia.
Zukri's departure would cap a 13-month tenure during which he oversaw a turnaround programme that included rebalancing the pilgrim fund's books. His contract was for two years.
People familiar with the matter say Zukri had undergone an angioplasty in May, his third since his Danaharta days.
Prior to taking on the TH job, Zukri was managing director of Bank Islam Malaysia for 12 years up to June 8, 2017. He was also former managing director of Pengurusan Danaharta Nasional Bhd, set up by the government to manage troubled assets in the aftermath of the 1997/98 Asian financial crisis.
To recap, last December, the government revealed that TH had been illegally paying hibah (dividends) to its depositors since 2014 in contravention of the Tabung Haji Act 1995.
The Act stipulates that the fund must have distributable profits and more assets than liabilities in order to declare hibah. However, it had RM74.4 billion in liabilities versus RM70.3 billion in assets as at the end of 2017.
By Dec 31 last year, TH had transferred about RM19.9 billion worth of its underperforming assets to Urusharta Jemaah Sdn Bhd, a special-purpose vehicle under the Ministry of Finance, in exchange for a seven-year RM10 billion sukuk plus RM9.9 billion in Islamic redeemable convertible preference shares.
The restructuring helped balance TH's assets versus its liabilities, said Zukri in January. Prior to the transfer, the fund only had 80 sen in assets for every RM1 in liability.
Following the exercise, TH declared a 1.25% hibah to its 9.3 million depositors for the financial year ended Dec 31, 2018.
In addition to cleaning up TH's books, Zukri announced the repositioning of its investment focus as it had been too equities-heavy in recent years. As at 2017, about 50% of its assets were in the stock market.
"We are not fund managers. Our role is basically to administer the haj, so the focus of investment should change. I think the focus now will be on fixed income rather than equities," Zukri said in January.
The assets transferred to Urusharta Jemaah included 106 underperforming equities, which reported unrealised losses as high as 96.5%. The top 10 losers on the list accounted for almost RM4.6 billion in unrealised losses, Zukri told the media previously.
Interestingly, the asset transfer did not include some notable underperforming equities held by  TH, such as TH Plantations Bhd. The loss-making planter is struggling with heavy debt and weak assets. Zukri is currently non-executive chairman at the company.
Also included in the transfer were 29 properties and pieces of land, of which 18 were not generating any income.