This article first appeared in The Edge Malaysia Weekly, on April 29, 2019 - May 05, 2019.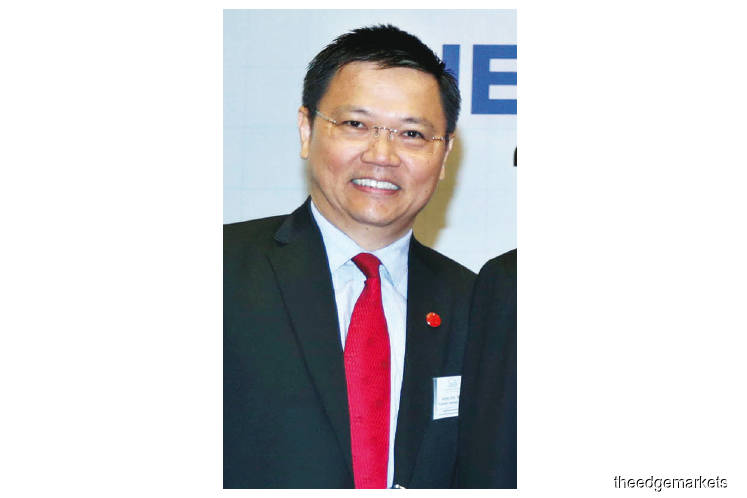 Eng Teng is understood to be staying on at Prudential after getting a counter-offer. Photo by Sam Fong/The Edge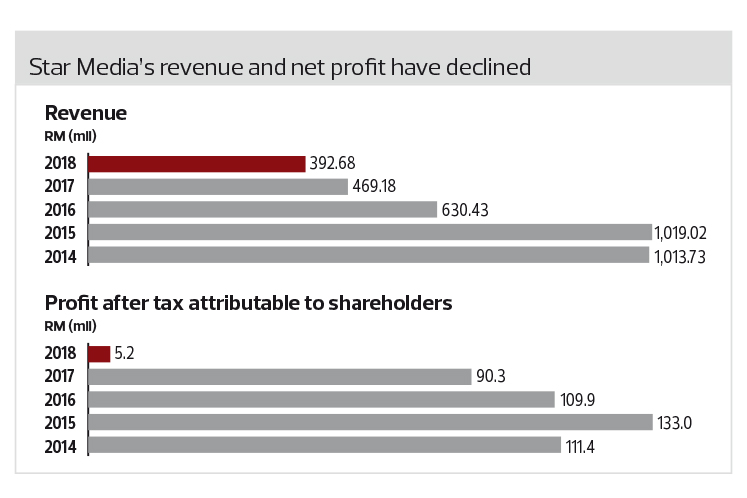 IT looks like the CEO's seat at Star Media Group Bhd will remain empty a little longer as Wong Eng Teng, currently chief operating officer at Prudential Assurance Malaysia Bhd, has turned down the post at the eleventh hour.
The Edge understands that Eng Teng has changed his mind and will stay on at the foreign insurance company after receiving a counter-offer. He was set to fill the post vacated by Datuk Seri Wong Chun Wai, who retired as group managing director and CEO of the media group in January. Chun Wai remains the company's group adviser for editorial and corporate relations matters.
Sources tell The Edge that the board's special three-man committee, which has been overseeing the group's operations since the beginning of the year, will continue to do so. The committee comprises non-executive chairman Datuk Fu Ah Kiow and non-executive directors Datuk Dr Mohd Aminuddin Mohd Rouse (non-independent) and Chan Seng Fatt (independent).
On March 18, The Edge reported that Eng Teng had been appointed to succeed Chun Wai as CEO of Star Media. This was after Star Media announced on Jan 3 that its board of directors had identified a candidate for the position.
Eng Teng would have brought more than 22 years of experience in information technology management and consulting to the publisher of one of Malaysia's longest-running English-language print dailies.
The engineering graduate, who has been with Prudential for more than five years now, was previously regional applications management head with group technology at CIMB Group Holdings Bhd. He would have been the first CEO of the media group who did not have any newsroom background.
Star Media appears intent on moving in a digital direction and shedding its image as a newspaper company. According to Fu's statement in the group's recently released 2018 annual report, Star Media "continue(s) to transition from a newspaper company to a data-driven, digitally powered, news and content conglomerate".
"Through analytics, we will strengthen our customer database across the various platforms of our ecosystem to pave the way for the introduction of marketplaces to diversify our sources of income," he said.
The group had set up an analytics division in 2018, which, Fu said, "will provide the backbone for our business in the future to ensure that all decisions made and solutions delivered are evidence-based and data-driven".
Many of these changes took place under former chief operating officer Roy Tan, who came from a digital advertising and marketing background and had joined Star Media without any experience in the newsroom. Although Tan had been seen as a potential successor to the CEO's post after Chun Wai's retirement, he left the group in mid-March after five years with the media group.
While the group has witnessed significant digital pivots in recent years, including the launch of video-on-demand service dimsum, these have yet to translate into stronger financials. In its financial year ended Dec 31, 2018 (FY2018), its revenue declined to RM392.68 million from RM469.19 million in the previous year while net profit shrank to RM5.26 million from RM90.29 million previously.
Both the group's print and digital operations were a sore disappointment in FY2018, with their contribution to revenue shrinking to RM338.74 million. And while dimsum is said to be "showing positive progress", the group admits that the venture was loss-making in FY2018.
Fu still refers to Star Media as "the People's Paper", although the circulation of its e-paper dipped 2.62% year on year to 112,431 in FY2018 while that of its traditional print version dropped to 175,986 copies last year from 217,082 previously.
The group's deteriorating financial performance over the past two years has impacted its share price. While it has gained 5.97% to 70 sen year to date, the stock has fallen from a four-month peak of 81 sen reached on March 20 and is 44.09% lower than its one-year peak of RM1.27 recorded on Aug 9 last year.
As the hunt for the group's next CEO continues, the biggest concern for investors and shareholders seems to be that MCA remains its controlling shareholder with a 42.46% stake.