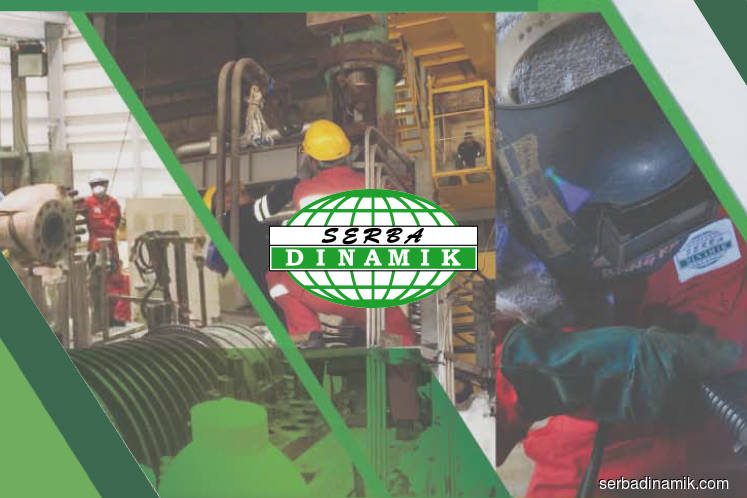 DATUK Awang Daud Awang Putera is in talks to acquire a controlling stake in privately held oil and gas outfit, Transfame Sdn Bhd.
"Yes, I am in the process of buying it (Transfame)," he confirms in a brief phone conversation with The Edge but would not comment further possibly because things are still fluid.
Industry sources say the negotiations have reached an advanced stage, although there is no indication of what sort of price Awang Daud will pay for the oil and gas company. "As far as I know, he has already positioned his people in the company," says a source.
Transfame, whose expertise lies in hook-up and commissioning (HUC) and top-side maintenance, among others, is understood to have a relatively large order book from securing a maintenance, construction and modification contract from Shell. Nevertheless, it is not clear when Transfame was awarded the job or how much of it remains to be done.
As at Dec 31, 2018, Transfame had total assets of RM22.8 million and total liabilities of RM17.48 million. It made an after-tax profit of RM838,888 on revenue of RM43.83 million in that financial year, turning around from a net loss of RM4.78 million from sales of RM40.67 million in FY2017.
Transfame is wholly owned by BAP Resources Sdn Bhd, which, in turn, is 58.16%-controlled by Asma Baizura Mohamed, 12.77% by private company Strategic Momentum Sdn Bhd, 7.09% by Tay Choon Hock, 4.61% by Ooi Soo Ping, 4.61% by Mohd Erwan Ahmad, 3.55% by Mohd Fakhrullah Ali, 3.55% by Abdul Halim Abdul Aziz, 3.55% by Bernard Lim Soon Chiang and 2.13% by Datuk Hazali Mansor.
Based on its website, Transfame has also done offshore HUC and piping repair work for national oil company Petroliam Nasional Bhd (Petronas) in the Yetagun platform in Myanmar, among others.
Oil and gas executives highlight the fact that Transfame was looking to float its shares a few years ago but postponed the plan due to weak market conditions and volatile crude oil prices.
Interestingly, Awang Daud's acquisition of Transfame comes on the back of his purchase of a controlling 150 million shares or 30% of Sealink International Bhd last October. Sealink is also in the oil and gas industry with an offshore support service business based out of Miri. Its website indicates that it has at least 34 offshore support vessels and a shipbuilding and repair business.
Awang Daud acquired the 30% in an off-market deal at 36.5 sen per share, or at an 18.89% discount to Sealink's market price, shelling out RM54.75 million in the process. The block of shares was disposed of by Sealink Holdings Sdn Bhd, the vehicle of the Yong family, which had established Sealink and controlled the company until Awang Daud bought into it. The Yongs now have 21.82% equity interest or 109.8 million shares in Sealink.
In the meantime, it is not known if Awang Daud is looking to inject Transfame into Sealink for shares and tighten his grip on the latter.
In its nine months ended Sept 30, 2019, Sealink suffered a net loss of RM23.17 million on revenue of RM43.06 million. The company has not posted a profit in the past three quarters. Its cash and cash equivalents amounted to RM11.31 million, down from RM28.78 million as at end-2018, while it had current liabilities of RM79.05 million and long-term debt commitments of RM41.06 million.
It is worth noting that Sealink had accumulated losses of RM39.98 million at the end of the period in review.
On its prospects, Sealink says, "With the ongoing initiatives in sustainable cost rationalisation and exposure, we believe the group is well positioned to tide over the current business challenges, of which the worst seems to be over … Barring any unforeseen circumstances or events, the board is optimistic that demand for offshore marine support vessels will further improve in anticipation of a shipping recovery."
The stock, which has risen more than 50% since December last year, closed at 64 sen last Friday.
Awang Daud first surfaced in Corporate Malaysia as the co-founder of Sarawak-based oil and gas outfit Serba Dinamik Holdings Bhd, whose shares were floated on Bursa Malaysia in February 2017. At the time, he had close to a 13% stake in the company.
Serba Dinamik is also an oil and gas company whose mainstay is operations and maintenance services, engineering, procurement, construction and commissioning.
At present, the businessman has 83.7 million shares or 9.5% equity interest in Serba Dinamik, whose stock has gained more than 240% from its initial public offering price of RM1.50. The company now has a market capitalisation in excess of RM7 billion.