This article first appeared in The Edge Malaysia Weekly, on February 18, 2019 - February 24, 2019.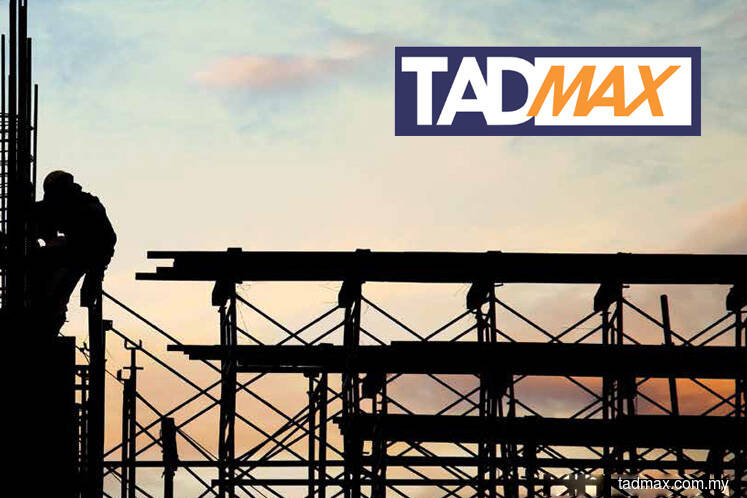 The fate of Tadmax Resources Bhd's RM3.5 billion power plant project in Pulau Indah has been decided, and it is a big no.
A source familiar with the matter tells The Edge that the 1,000mw to 1,200mw combined cycle gas turbine (CCGT) project — scheduled to be commissioned by early 2023 — has now been axed.
"This is the latest contract to be cancelled after four other IPP (independent power producer) contracts were scrapped by the Pakatan Harapan-led government in the middle of last year in its review of projects," says the source.
The fact that Tadmax has roped in the Selangor government to take part in the power plant project does not seem to help. It is understood that the ministry is ironing out the terms of the termination.
Putrajaya has been reviewing planned infrastructure projects owing to the massive RM1 trillion debt it inherited from the previous administration.
It is uncertain when the termination of Tadmax's contract will be made known but it is worth noting that its managing director and largest substantial shareholder, Datuk Seri Anuar Adam, has sold most of his 26.43% stake, held with his deputy and son Datuk Aldillan Anuar, in the company.
Following the disposal of a total of 156.7 million shares at between 20 sen and 22 sen apiece in November and December last year, Anuar now owns only 2.79% of the company he has helmed since October 2014.
In any event, the project's cancellation puts an end to growing concerns over the lack of transparency in Tadmax's IPP contract, which was awarded directly by the previous Barisan Nasional government through the Energy Commission (EC) in August 2016.
Whether coincidental or not, Tadmax's shares soared to a two-year high of 53.5 sen in July, a month before the announcement. The company — loss-making in 9 out of 10 years from 2008 to 2017 — is currently trading at 28.5 sen based on last Friday's close.
Former EC chairman Datuk Abdul Razak Abdul Majid claimed that the then federal government's decision was "based on competitive pricing" or merely a different form of government procurement in compliance with procurement and awarding standards. However, Tadmax's contract has been the subject of scrutiny over the past years for a number of reasons, in particular because it has no experience in building power plants.
Industry executives were also concerned that its scheduled commercial operation date (COD) in 2023 was much longer than the typical 36-month duration to build a CCGT power plant. To be fair, some were of the view that the distant COD was the result of EC's scheduling of incoming power plant projects.
In justifying the direct award, the Ministry of Energy, Green Technology and Water (KeTTHA) said Tadmax's 60-acre tract on the island off the coast of Selangor was deemed suitable for the location of the power plant as about 45% of the country's electricity demand came from the Klang Valley.
Tadmax roped in South Korea's state-owned utility Korea Electric Power Corp (KEPCO) as its technical partner and Selangor state-linked Worldwide Holdings Bhd as its strategic partner.
Under terms of their respective agreements, KEPCO would hold 25% of Tadmax Indah Power Sdn Bhd, Worldwide, 35%, and Tadmax, the biggest portion of 40%. The latter had undertaken a private placement and capitalisation in February 2018 to raise funds, some RM18 million of which was earmarked for the Pulau Indah project.
Thus far, a detailed feasibility study, proof of landownership and a banker's cheque for RM10 million have been submitted to the relevant authorities.
In November 2018, the three companies jointly selected the consortium of Posco E&C and Mitsubishi Corp to build the power plant. Posco E&C was to handle the engineering, procurement and construction of the plant while Mitsubishi Corp was to provide the main boiler equipment and turbine for the plant.
In July 2018, Energy, Technology, Science, Climate Change and Environment Minister Yeo Bee Yin announced the termination of power contracts involving Malakoff Corp Bhd and Tenaga Nasional Bhd's 700mw gas-powered plant in Kapar, Selangor; Aman Majestic Sdn Bhd and Tenaga Nasional's 1,400mw plant in Paka, Terengganu; Sabah Development Energy (Sandakan) Sdn Bhd and SM Hydro Energy Sdn Bhd's hydropower plant in the Palm Oil Industrial Cluster (POIC) in Sandakan, Sabah; and the solar power quota of 400mw to Edra Power Holdings Sdn Bhd for the construction of a solar-powered plant.
Yeo said the contracts — approved via direct negotiations by the previous administration — were awarded to "undeserving companies" and that the cancellations helped the government achieve savings of RM1.26 billion in electricity supply to consumers.
Save by subscribing to us for your print and/or digital copy.
P/S: The Edge is also available on Apple's AppStore and Androids' Google Play.