This article first appeared in The Edge Malaysia Weekly, on September 11, 2017 - September 17, 2017.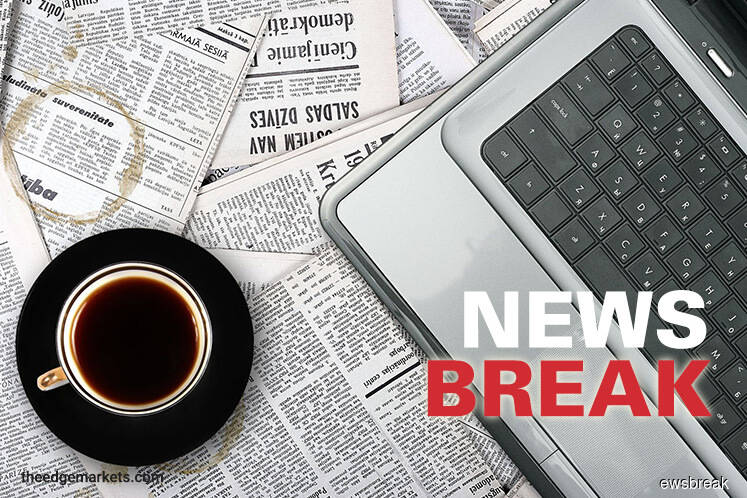 A 19.14-acre parcel of government land fronting Jalan Duta near Istana Negara in Kuala Lumpur has been sold for RM646 million — 22% below the original advertised reserve price.
The buyer is said to be Jakel Land Sdn Bhd, a company equally owned by Symphony Life Bhd, Permodalan Nasional Bhd (PNB) and JBiz Development Sdn Bhd.
According to sources, Jakel Land bought the prime tract located in Jalan Lembah Ledang through a tender for RM646 million or RM774.90 psf, with a view to build a mixed-use development with a gross development value of RM5 billion to RM6 billion.
The 833,665 sq ft tract, which initially had a plot ratio of 1:6, was first put up for tender by the Ministry of Finance (MoF) on March 8 last year at a reserve price of RM833.3 million or RM1,000 psf. The tender closed on April 6 last year.
It is learnt that potential investors felt that the price was too steep for the area and that a more realistic price would be between RM700 and RM900 psf.
The site was put up again for tender at a lower reserve price of RM900 psf and a plot ratio of 1:5. Sources say the price and plot ratio had to be lowered as there could be height restrictions due to the proximity of the site to the palace as well as limited accessibility via Jalan Semantan.
The closing date for the second tender was May 9 last year. At RM900 psf, it would have worked out to RM750.31 million.
It is understood that Jakel Land bought the tract last December.
A search on the Companies Commission of Malaysia's website shows that Jakel Group managing director Datuk Mohamed Faroz Mohamed Jakel held a controlling 33.33% stake in Jakel Land, with Jakel Land directors Mohamed Izani Mohamed Jakel, Mohamed Nizam Mohamed Jakel, Luqman Mohamed Jakel and Abdul Shiraz Mohamed Jakel each owning 16.67% as at Dec 31, 2016.
However, The Edge understands that the Jakel family sold a 66.66% stake in Jakel Land to Symphony Life and PNB after winning the tender.
Jakel Group, a well-established Malaysian textile wholesaler and retailer that recently ventured into property development, now holds the remaining 33.33% through JBiz Development.
Based on Symphony Life's latest annual report for the financial year ended March 31 2017, it had paid RM5 million for the 33.33% stake in Jakel Land.
Jakel Land's total liabilities stood at RM674.92 million as at March 31, 2017, of which RM158.12 million were current liabilities.
It is understood that Tan Sri Azman Yahya, chairman of Symphony Life, is now the chairman of Jakel Land.
When contacted by The Edge, Mohamed Faroz declined to comment on the land acquisition.
A check with the Kuala Lumpur Federal Territory Lands and Mines Office reveals that while the tract is still in the name of the Federal Land Commissioner, Jakel Land lodged a caveat on it on Dec 27, 2016, indicating that it has an interest in the land but that the land transfer has yet to be completed.
It is worth noting that Maybank Islamic Bhd also placed a caveat on the said land on the same date, suggesting that it may have provided financing for the purchase.
The site originally comprised six parcels, but they were amalgamated under one title for the sale. Previously marked for residential use, the tract has now been approved for a mixed-use development.
Apart from this tract, MoF had also called for tender for a smaller parcel nearby at a reserve price of RM297.03 million or RM700 psf. This freehold site, categorised for integrated development, has a plot ratio of 1:4.
The closing date of the tender was April 27 last year.
A search with the Kuala Lumpur Federal Territory Lands and Mines Office shows that the land remains with the Federal Land Commissioner.
Jakel Group has been expanding its land bank in the Klang Valley in recent years. In 2013, its wholly-owned subsidiary, Hajra Properties Sdn Bhd, bought the CapSquare Retail Centre building in Jalan Munshi Abdullah from Bandar Raya Development Bhd for RM300 million. Jakel Development Sdn Bhd then undertook the redevelopment of the building into a retail portion and north and south towers, and renamed it Jakel Square.
However, the project that propelled Jakel into a serious property player was J.dupion, a serviced apartment development in Cheras. According to Jakel Development's website, its other projects include J.Duchess Suite and J.Taffeta Residence in Wangsa Maju and J.Biz Point and The Matrix in Shah Alam, Selangor.
In June 2015, another Jakel Group company, Mabrur Land Sdn Bhd, beat five other bidders to secure a 57,447 sq ft parcel in Jalan Pinang, next to the Petronas Twin Tower, for RM145.05 million or RM2,525 psf.
And in November 2015, another company of the group, Jakel Trading Sdn Bhd, acquired a 14-acre leasehold tract housing the Cheras Velodrome from Kuala Lumpur City Hall for RM133.49 million or RM248 psf.
It is learnt that the Jakel Group also has a sizeable tract near Sunway Velocity in Cheras.