This article first appeared in The Edge Malaysia Weekly, on August 12, 2019 - August 18, 2019.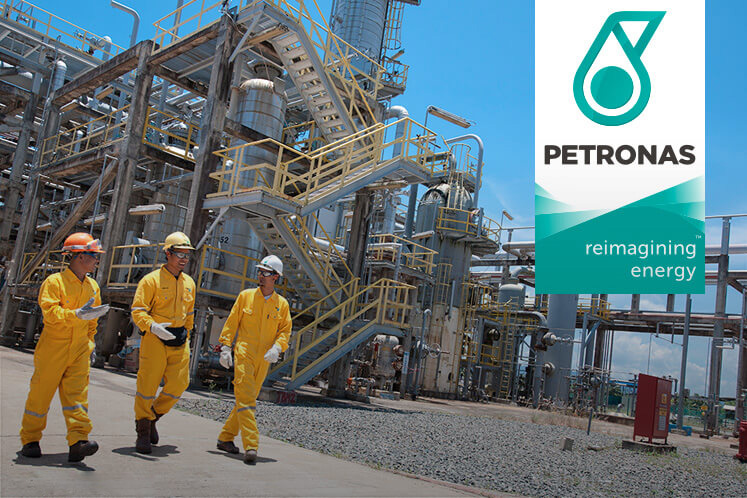 PETROLIAM Nasional Bhd (Petronas) is understood to have aborted the award of a multibillion-ringgit integrated hook-up and commissioning (IHUC) contract, according to industry sources.
The Edge understands that this is the second time the national oil company has scrapped the award after calling for a tender. The first time it was cancelled was in the middle of last year.
Petronas did not respond to questions sent by The Edge.
Hook-up and commissioning entails the fixing of connections from the well to the oil and gas separator and from the separator to storage tanks or flow lines.
It is learnt that the incumbents undertaking the contract — Sapura Energy Bhd, Petra Energy Bhd and Dayang Enterprise Holdings Bhd, among others — could be given an extension of up to a year on their existing contracts as a result of the cancellation.
"The tender should have been awarded already but for some reason, we hear it was aborted. We now hear the existing players, whose contracts were extended last year, have got another extension.
"The industry knows the incumbents [Petra, Dayang and Sapura] got the extension but we do not know why the award was aborted, especially since it was the second time," says a source who is an official at an oil and gas company.
Executives of the incumbents undertaking the IHUC contracts declined to comment, suggesting The Edge get in touch with Petronas.
None of the three incumbents has made any announcements of an extension to Bursa Malaysia.
Although still preliminary, market talk had it that Serba Dinamik Holdings Bhd was one of the front runners for a chunk of the latest IHUC contract, together with privately held Coral Alliance Sdn Bhd and Shapadu Energy & Engineering Sdn Bhd.
But what actually transpired is anyone's guess.
Checks on CTOS reveal that in its financial year ended Dec 31, 2017, Coral Alliance suffered an after-tax loss of RM5.25 million on RM56.23 million in revenue. As at end-December 2017, the company had total assets of RM33.14 million, total liabilities of RM32.31 million and accumulated losses of RM33.97 million.
Shapadu Energy & Engineering registered an after-tax profit of RM3.58 million on revenue of RM75.81 million for its financial year ended Dec 31, 2017. As at end-December 2017, the company had total liabilities of RM144.43 million and total assets of RM75.60 million. Its accumulated losses amounted to RM80.83 million for the year in review.
It is understood that there has been some displeasure among hook-up and commissioning players at the prospect of these companies bagging the jobs. While the actual size of the award is uncertain, in mid-2013, Petronas awarded the five-year Pan Malaysia hook-up and commissioning and topside major maintenance services contract, valued at about RM10 billion, via its exploration unit Petronas Carigali Sdn Bhd.
Early this year, Petronas Carigali awarded contracts to five local companies — Carimin Petroleum Bhd, Dayang Enterprise, Deleum Bhd, Petra Energy, Sapura Energy and its joint-venture partner, privately held Borneo Seaoffshore Engineering Sdn Bhd — for the provision of maintenance, construction and modification services at offshore facilities in Peninsular Malaysia, Sabah and Sarawak.
This would indicate a split in the hook-up and commissioning and topside maintenance contracts from Petronas. However, even without the topside maintenance portion, the value of the award is likely to be substantial.
Assuming the value of the contract in 2013 was split evenly between IHUC and topside maintenance, it would indicate that the IHUC contract for the five-year portion had a value of RM5 billion, or RM1 billion a year.
For its first three months ended March, Dayang suffered a net loss of RM4.13 million on revenue of RM156.41 million. In the corresponding period last year, it saw a net loss of RM21.31 million on RM148.78 million in sales. Dayang closed at RM1.42 last Friday, valuing the company at RM1.37 billion.
Similarly, Sapura Energy saw a net loss of RM109.10 million on RM1.63 billion in revenue in its first financial quarter ended April. For the same period a year ago, the oil and gas outfit's net loss was RM135.73 million on RM845.17 million in revenue.
Sapura Energy ended trading last Friday at 28.5 sen, translating into a market capitalisation of RM4.54 billion.
Petra Energy, meanwhile, registered a net profit of RM1.72 million for the first three months on RM111.85 million in revenue. For the same period last year, it chalked up a net profit of RM1.02 million on revenue of RM67.51 million. At its close of 67 sen last Friday, Petra Energy had a market value of RM215 million.