This article first appeared in The Edge Malaysia Weekly, on October 26, 2020 - November 01, 2020.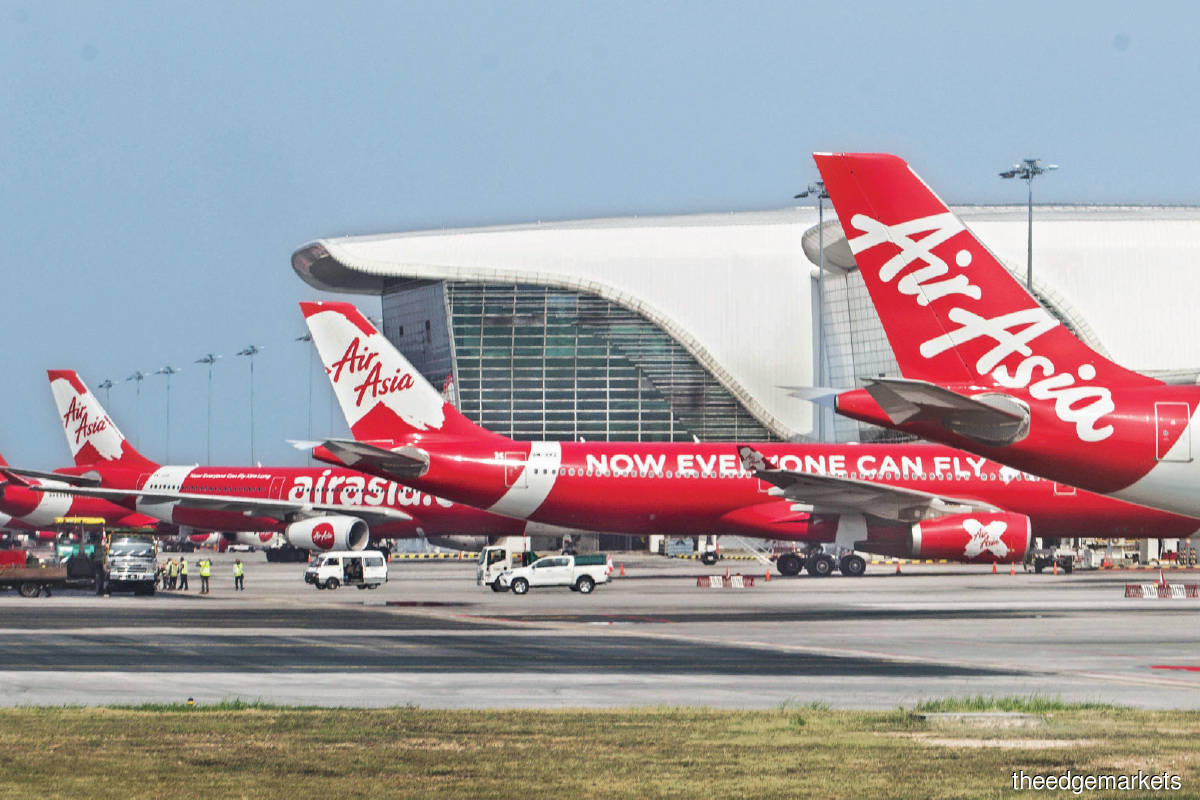 AIRASIA X Bhd's (AAX) plan to restructure RM63.49 billion worth of debt owed to its creditors has already hit a few hurdles. The Edge has learnt that BOC Aviation Ltd — one of the 1,200 unsecured creditors that are being asked to write down their dues by AAX — has applied to intervene in the long-haul, low-cost carrier's application for leave to hold a scheme creditors' meeting to vote on the scheme.
According to people familiar with the matter, BOC Aviation has filed an intervention application in the Kuala Lumpur High Court for its objections to the proposed debt restructuring scheme to be heard. AAX is seeking to get at least 75% of its unsecured creditors to agree to the plan to restructure RM2 billion of current debts and another RM61 billion in future liabilities, which are mainly linked to purchases and leasing of planes.
Sources say it appears that BOC Aviation is opposing the scheme as it is deemed to be a bad one. The scheme calls for creditors to take a 99% haircut, effectively cutting their dues totalling RM63.49 billion to RM200 million, without offering them any equity in the airline. It also entails undertaking a 90% share capital reduction to RM150 million from RM1.53 billion currently and a consolidation of every 10 existing shares into one consolidated share.
BOC Aviation's intervention application may throw a spanner into AAX's plan as the court would have to hear the intervention application first. It is expected to come up for case management on Oct 30, which was initially the date of the hearing for AAX's application for leave to convene the creditors' meeting for purposes of voting on the scheme.
This is not BOC Aviation's first legal proceeding against AAX. Last month, the aircraft leasing company launched a lawsuit against the airline seeking US$22.98 million (RM95.5 million) in dues related to the leasing of four aircraft in the UK, where the case is awaiting a hearing date.
Sources say more creditors are likely to oppose the scheme. The 1,200 unsecured creditors in the scheme include Airbus Operations SAS, Rolls-Royce plc, Brahim's SATS Food Services Sdn Bhd, Pos Aviation Sdn Bhd and Malaysia Airports Holdings Bhd (MAHB).
Last Thursday (Oct 22), MAHB announced that it was suing AAX for the RM78.16 million that it was owed. theedgemarkets.com, citing a legal letter to AAX, reported on the same day that MAHB would proceed to seize, dispose of or destroy all AAX assets at its airports should the airline fail to pay off its debt. The airport operator is also challenging the carrier's classification of MAHB as an unsecured creditor to be included in the proposed restructuring scheme.
On Friday (Oct 23), the airport operator said it filed an application to intervene and be excluded from AAX's proposed scheme. Its intervention application seeks to exclude its wholly-owned subsidiary Malaysia Airports (Sepang) Sdn Bhd (MASSB) from the scheme on the basis that MASSB is a secured creditor of AAX.
On Oct 7, AAX had filed an originating summons for leave to convene the creditors' meeting. In this application, AAX had named MASSB as one of its unsecured creditors.
Shannon Rajan of Skrine is representing MAHB in its application, while BOC Aviation is represented by Kwan Will Sen of Lim Chee Wee Partnership.
On Oct 17, AAX deputy chairman Datuk Lim Kian Onn told a local daily that the carrier had run out of money and needed to raise up to RM500 million to restart itself. The airline also planned to liquidate its Indonesia-based carrier and had completely written down its stake in Thai AirAsia X in its books.
AAX's net loss for the second quarter ended June 30 (2QFY2020) widened 47.4% year on year to RM305.24 million while revenue shrank to RM91.44 million from RM1.01 billion in 2QFY2019, as the carrier had operated only 16 scheduled flights during the quarter.
Apart from AAX, Malaysia Airlines Bhd is also in negotiation with about 50 creditors to restructure RM16 billion worth of legacy liabilities and commitments that have been with the national carrier and other business units under the holding company, Malaysia Aviation Group Bhd (MAGB), since its reset in August 2014 — failing which, MAGB will be wound down/liquidated.