This article first appeared in The Edge Malaysia Weekly, on July 15, 2019 - July 21, 2019.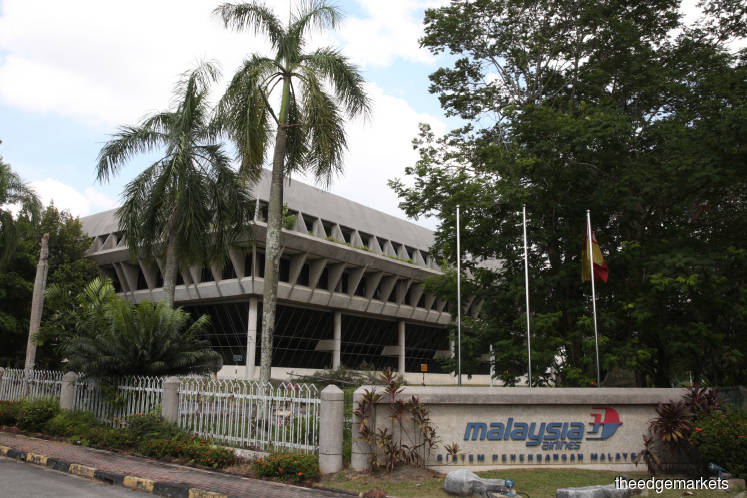 MALAYSIA Airlines Bhd's new long-term business plan (LTBP), which is still awaiting approval from the Khazanah Nasional Bhd board of directors, would see the national carrier achieve financial break-even by 2022 and generate enough income to cover the cost of capital for its operations two years later.
This was revealed by group CEO Izham Ismail in a circular sent to staff on July 11, which was sighted by The Edge. However, he did not say when the airline could turn a profit under the proposed business plan.
"The LTBP, which was created after months of extensive research by this management, is all-encompassing and is able to take the company through," says Izham in the circular.
Still positioning Malaysia Airlines as a premium airline, the LTBP consists of four pillars, which include right-sizing the airline's fleet of Airbus and Boeing aircraft and network expansion that is focused on Asia-Pacific.
The airline's fleet currently comprises 21 A330-200s, six A380 superjumbos, 48 B737-800s and six A350-900s. It is due to take delivery of twenty-five 737 MAX jets from July next year,  but the national carrier has been in negotiations with Boeing with regard to this order following the worldwide grounding of the troubled aircraft.
The three other pillars involve providing a premium customer experience, having a partnership strategy and diversifying the national carrier's revenue.
Singapore Airlines Ltd and Japan Airlines Co Ltd recently signed separate memoranda of understanding with Malaysia Airlines to work together through strategic partnerships.
"Whether or not they will be strategic investors is another matter. What is most important is the current work we do to achieve the goals of these partnerships and to fulfil our end of the promise," says Izham.
He urged the staff to be positive and cooperative over this move, noting that partnerships are the way forward for many airlines around the world.
Izham says that, on its part, parent Malaysia Aviation Group Bhd (MAG) has launched a collective effort to reduce losses through increased revenue and cost rationalisation initiatives. "We have been actively exploring various strategic opportunities as well as collaborative networks that would bring economic benefits."
On the sidelines of an event held in Seoul, South Korea, last month, Izham had told Malaysian journalists that the LTBP had already received the nod from the board of MAG in February.
The LTBP is set to replace the current RM6 billion, five-year turnaround plan that ends later this year. However, the new business plan presents more questions than answers about the government's ability to steer the airline back to profitability after five failed attempts.
Under the 12-point Malaysia Airlines recovery plan, which was conceived in 2014, the airline was to have broken even last year, achieve profitability and be listed this year.
Meanwhile, Malaysia Airlines has attracted four suitors, including Tan Sri Syed Azman Syed Ibrahim of The Weststar Group and a group of businessmen led by AirAsia Group Bhd co-founder and former chairman Datuk Pahamin Ab Rajab. This follows remarks by Prime Minister Tun Dr Mahathir Mohamad, who is the chairman of Khazanah Nasional, in March that the government was considering whether to shut down, sell or refinance the loss-making national airline.
It is understood that shutting down the airline is no longer an option, but the airline's potential investors  have been told to preserve its national identity, that their proposal should not involve layoffs and that the government will retain a golden share in the entity.