This article first appeared in The Edge Malaysia Weekly, on May 25, 2020 - May 31, 2020.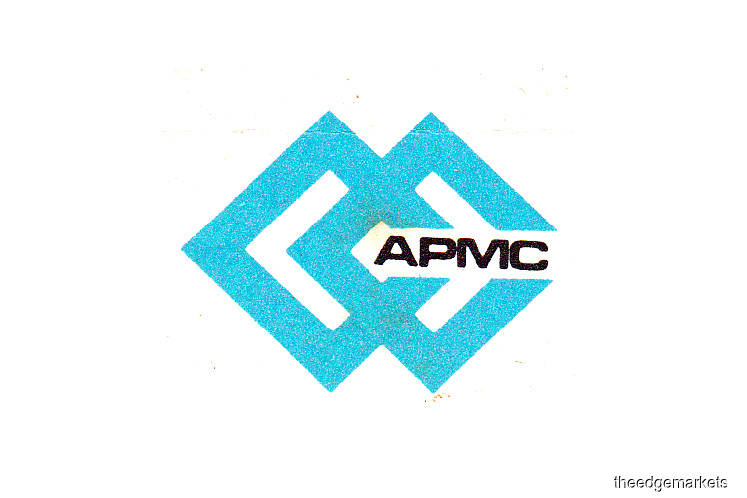 A few weeks ago, Associated Pan Malaysia Cement Sdn Bhd (APMC) a wholly-owned unit of Malayan Cement Bhd, was understood to have let go the majority of its employees, leaving only a minimal number of staff.
Sources familiar with the company say operations ceased last year, after YTL Cement Bhd (a 98.03% unit of YTL Corp Bhd) acquired 51% of Malayan Cement (then known as Lafarge Malaysia Bhd) — from Associated International Cement Ltd — forking out RM1.63 billion or RM3. 75 per share.
With a general offer at RM3.75 per share, YTL Cement now has close to 77% of Malayan Cement.
In an email response to questions from The Edge on whether APMC will be shut down, YTL Cement says, "APMC's Rawang plant, the nation's first and oldest cement plant, will be undergoing a RM200 million rejuvenation programme. This historical icon, which has served Malaysia through its growth over the last seven decades, will be closed for three years for vital upgrades. Upon completion, it will become the country's most modern, efficient and sustainable cement production facility.
"The plan includes a state-of-the-art research and development centre for building materials. This centre of excellence for construction innovation will create job opportunities and provide a platform for future collaboration with top universities and industries.
"This investment to refurbish the Rawang plant will serve the future needs of the construction industry and provide a much-needed stimulus to the local economy."
As at end-December 2019, Malayan Cement had cash and bank balances of RM64.25 million. On the other side of the balance sheet, the company had short-term borrowings of RM873.2 million and long-term debt commitments of RM99.76 million.
During the course of the year, the company changed its financial year-end from Dec 31 to June 30. For its 12 months ended December 2019, Malayan Cement suffered a net loss of RM168.14 million from RM1.92 billion in sales.
A question to YTL Cement on its plans for APMC's land bank in Rawang was left unanswered.
APMC has huge land bank in Rawang
It is worth noting that Malayan Cement had as much as RM1.54 billion in property, plant and equipment as at end-December last year. A chunk of this could be attributable to APMC, which has a huge land bank in Rawang.
According to Malayan Cement's latest annual report for FY2018, the company has at least five parcels of land, totalling 548 acres in Rawang. Of this land bank, 124 acres are freehold and the remainder leasehold, with the lease of 318 acres expiring in 2025 and 106 acres expiring in 2056. The five parcels of land have a net book value of RM58.5 million but the valuation was carried out in December 1998.
It is also noteworthy that the parcels of freehold land are pegged as industrial and agricultural land, which means they would need to be converted for value to be unlocked.
A check on CTOS reveals that for its financial year ended ­December 2018, APMC chalked up after tax profits of RM50.13 million on the back of RM713.44 million in revenue. As at end-2018, APMC had non-current assets, which would include land and buildings of RM851.49 million, and total assets of RM1.21 billion.
APMC's total liabilities, meanwhile, amounted to RM362.11 million. As at end-December 2018, APMC had retained earnings of RM619.11 million.
If Malayan Cement can convert its land bank and extend the leases, these parcels of land could be worth a tidy sum, as residential development in Rawang, located about 23km northwest of Kuala Lumpur, is picking up.
Rawang is accessible via the Rawang Bypass, Guthrie Corridor Expressway, Kuala Lumpur-Kuala Selangor Expressway and North-South Expressway.
Property prices lower than state average
Some of the big-name property developers with a presence in the town are Gamuda Bhd, Guocoland (M) Bhd, Glomac Bhd, Mah Sing Group Bhd and Bandar Raya Developments Bhd.
Checks online reveal that there are many parcels of land for sale in Rawang. In August last year, The Edge's City & Country pullout reported that the ­average per square foot price for non-landed and landed property was RM106 and RM1,919 respectively, lower than the state average of RM237 and RM2,085.
Since then, however, prices are likely to have fallen with the soft economic climate brought about by the Covid-19 outbreak.
Nevertheless, APMC has much history as the first cement plant in Malaysia. It started out as Malayan Cement and has changed ownership several times, as well as gone through several mergers and acquisitions. It merged with the Low Yat group's Pan Malaysia Cement Works Bhd and later with Kedah Cement, among others.
Some of the companies that have owned the plant and its surrounding land prior to YTL Cement's acquisition include Tan Sri Khoo Kay Peng's Malayan United Industries Bhd, the UK's Blue Circle Industries PLC and French outfit Lafarge SA.