This article first appeared in The Edge Malaysia Weekly, on June 15, 2020 - June 21, 2020.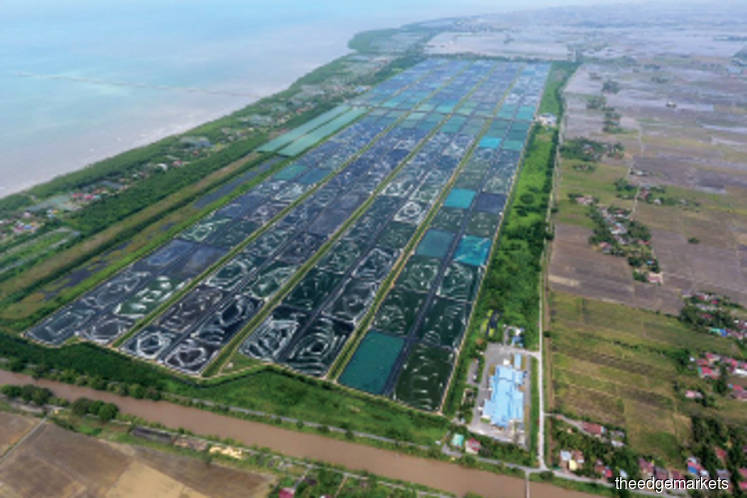 KHAZANAH Nasional Bhd has been looking to dispose of its shrimp aquaculture outfit Blue Archipelago Bhd, according to sources.
The sovereign fund is understood to be considering a price tag of about RM300 million for the company, in which it has 100% equity interest via Agri Resources Holdings Sdn Bhd.
When contacted, the sovereign wealth fund declined to comment on the matter.
It is understood that there had been talks between Khazanah and interested parties, which included players in the agrifood industry, for the asset during the Pakatan Harapan administration. However, nothing has materialised so far.
Note that Khazanah has been selling its non-core assets in recent years, with gains on divestments surging to RM9.9 billion in 2019 from RM1.4 billion in 2018. It recorded a record profit of RM7.36 billion in 2019 compared with a loss from operations of RM6.27 billion in 2018.
A month after the change in government on March 1, Khazanah welcomed Prime Minister Tan Sri Muhyiddin Yassin as its chairman, and Finance Minister Tengku Datuk Seri Zafrul Tengku Abdul Aziz and Datuk Mohammed Azlan Hashim as members of the board.
Established on June 7, 2004, Blue Archipelago operates two farms, namely iKERPAN (Integrated Kerpan) in Kedah and iSHARP (Integrated Shrimp Aquaculture Park) in Setiu, Terengganu, with a processing plant and a network of hatcheries [each], according to its website. Its head office is located in Puchong, Selangor.
According to Blue Archipelago's website, the 432ha Phase 1 of iSHARP comprises 263 ponds and has a production capacity of 3,500 metric tonnes (MT) per annum as well as a dedicated specific pathogen-free (SPF) hatchery that has a capacity of producing 80 million post larvae per annum.
Spanning 568ha, Phase 2 of iSHARP will be developed in stages over the next few years. It has the potential to produce 5,000MT of shrimp per annum.
Meanwhile, iKERPAN is able to produce 2,200MT of shrimp per annum, 300 million post larvae per annum and 10MT of processed shrimp per day.
The company's export markets include China, the European Union, New Zealand and Singapore.
Blue Archipelago also owns a 51% stake in AB Hatchery Sdn Bhd, which operates a shrimp hatchery in Kerpan, Kedah. It specialises in the production of shrimp post larvae for Blue Archipelago and other farms in Malaysia.
The company had hoped to become one of the major seafood players in the region given the rising demand for shrimp products.
A check on CTOS reveals that Blue Archipelago has been making losses over the years. It has not filed its financial results for the period ended Dec 31, 2019.
For the financial year ended Dec 31, 2018, it reported a narrowed net loss of RM30.61 million compared with RM74.25 million the year before. Revenue grew 4.1% to RM75.56 million for the year from RM72.56 million.
Its total liabilities stood at RM110.61 million as at end-2018, comprising RM104.12 million in current liabilities and RM6.49 million in non-current liabilities.
As at end-2018, it had non-current assets of RM198.82 million while total assets amounted to RM256.11 million. Its total assets have been declining since 2015, when they amounted to RM320.64 million.
It had accumulated losses of RM340.41 million at the end of 2018.
Blue Archipelago is helmed by CEO Wan Nadhri Wan Fauzi. Its directors are Effizal Faiz Zulkifly, Nurul Iman Mohd Zaman, Yeow Sze Min and Chua Siew Chuan.
Besides Blue Archipelago, Khazanah also has interests in a number of agrifood firms, such as Biotropics Malaysia, The Holstein Milk Company and Malaysian Agri-Food Corp.