This article first appeared in The Edge Malaysia Weekly, on May 25, 2020 - May 31, 2020.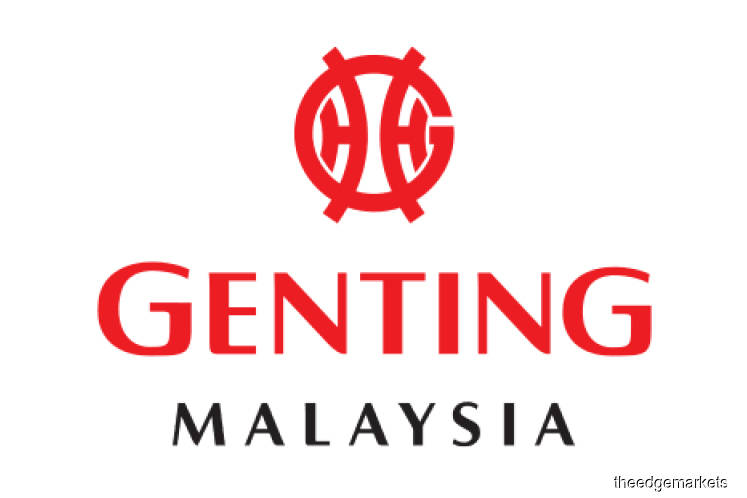 GENTING Malaysia Bhd has been dealt a poor hand this year, the 55th anniversary of the founding of the group.
In 5½ decades, never has the group encountered such adversity — its casinos and hotels have had to remain shut for two months now, owing to the Covid-19 pandemic, choking cash flow and revenue.
At the same time, operating costs continue to mount.
In the financial year ended December 2019, Genting Malaysia's total costs and expenses before finance costs amounted to a staggering RM9.1 billion.
Gaming analysts say carving out the variable costs, fixed costs amounted to some RM2 billion, which translates into an estimated RM160 million in operating fixed costs per month.
Genting Malaysia's gearing ratio has also been increasing. From 18% in FY2016, it rose to 27% in FY2017, 35% in 2018 and 37% in 2019.
Last Thursday, www.theedgemarkets.com citing sources reported that Genting Malaysia was believed to have informed its employees that an unprecedented sizeable retrenchment exercise was needed.
"They are retrenching 10% to 20% of their [workforce], which stands at about 20,000," a source told www.theedgemarkets.com.
Gaming analysts say retrenchments are "inevitable", given the current tough operating conditions and the fact that "salaries make up a large [chunk] of the cost".
The talk of job cuts comes about a month after it was reported that the Genting group was planning to institute its first group-wide salary cut since its founding.
In FY2019, Genting Malaysia's total employee wages and benefits rose to RM2.3 billion from RM2.2 billion in 2018. According to its FY2019 annual report, the group had 20,000 employees in its payroll worldwide.
The company said in a press release last Friday that it had to make "a very difficult decision of restructuring its Malaysian operations and rightsizing its workforce".
Given that the odds are heavily stacked against it, losses are inevitable this year.
Maybank IB Research has revised its FY2020 estimated earnings to a net loss of RM290 million from a projected net profit of RM664 million.
PublicInvest Research in a May 22 report has forecast a larger core net loss of RM393 million from a previous projected loss of RM212 million. Its sum-of-the-parts-based target price has been lowered to RM2.00 from RM2.45 previously and the stock has been downgraded to a "trading sell" from "neutral".
Maybank IB Research, however, still holds the view that Genting Malaysia continues to be a "buy" investment thesis.
"Owing to the Covid-19 pandemic, all of GENM's casinos have been shut since 2H March 2020. That said, we are turning more positive, as the number of new Covid-19 cases and deaths in Malaysia, New York State and the United Kingdom is easing. Thus, we anticipate GENM's casinos will reopen soon, drawing a line under [the] current negative earnings revision trend, and refocusing investors on [the] overly discounted valuation and attractive dividend yield," it states in a May 21 report.
Nevertheless, it has lowered its target price for the stock slightly to RM2.85 from RM2.90.
Genting Malaysia had already slipped into the red in the first quarter ended March 31 with a net loss of RM417.95 million, compared with a net profit of RM268.28 million in the corresponding quarter last year.
Revenue decreased 29% to RM1.96 billion against RM2.74 billion previously, owing to a decline in business volume in all its leisure and hospitality operations in the US, the UK and Malaysia, as the pandemic resulted in poor visitor arrivals.
This was a quick reversal from the preceding quarter, as it had ended FY2019 with an all-time revenue high of RM10.4 billion. It had also returned to the black with a net profit of RM1.39 billion from a net loss of RM19.5 million in FY2018.
The temporary closure since mid-March of Resorts World Genting (RWG), which is the biggest earnings contributor to Genting Malaysia, has negatively affected its 1QFY2020 numbers.
But the first quarter results had factored in only about two weeks of the closure of operations due to the Movement Control Order (MCO) in Malaysia, which is scheduled to end on June 9.
As such, the MCO will affect two of the three months of the second quarter ended June 30. Even then, Genting Malaysia's gaming and leisure segments are unlikely to see a pickup in activity immediately after the lockdown is lifted, as visitors will need time to adjust to the "new normal" .
In the UK and the US, the group's operations remain shuttered.
Genting Malaysia noted in its statement last Friday that in spite of the restructuring exercise, the company is confident that when RWG reopens for business, all its facilities and offerings will be operational. "RWG is expected to continue with the completion of its outdoor theme park ,which is targeted to open in the second quarter of 2021. The theme park, which will be named "Genting SkyWorlds", will have international class movie-themed attractions and feature among others, movies from 20th Century Fox," it added.  
In the January-to-March quarter, Genting Malaysia also recognised a loss of RM100.1 million relating to its stake in Empire Resorts Inc, a casino it acquired last year from a vehicle linked to controlling shareholder Tan Sri Lim Kok Thay.
The loss was primarily due to refinancing costs associated with Empire Resorts' debts as well as depreciation and amortisation costs.
Genting Malaysia also recorded a total impairment loss of RM346.3 million in the first quarter, the bulk — RM223.3 million — of which is related to the assets of Resorts World Birmingham.
While the full extent of the impact of Covid-19 on the group's financial performance and operations for the financial year ending Dec 31, 2020 is uncertain at this point, Genting Malaysia's board cautions that "the group expects its financial results for the remaining period in FY2020 to be adversely impacted".
"In the meantime, the group will continue to implement various aggressive cost control measures across all its operating entities, including a reduction in operational expenditure such as payroll and related costs and the cancellation or deferment of non-essential capital expenditure," it states in its 1QFY2020 announcement.