This article first appeared in The Edge Malaysia Weekly, on March 19, 2018 - March 25, 2018.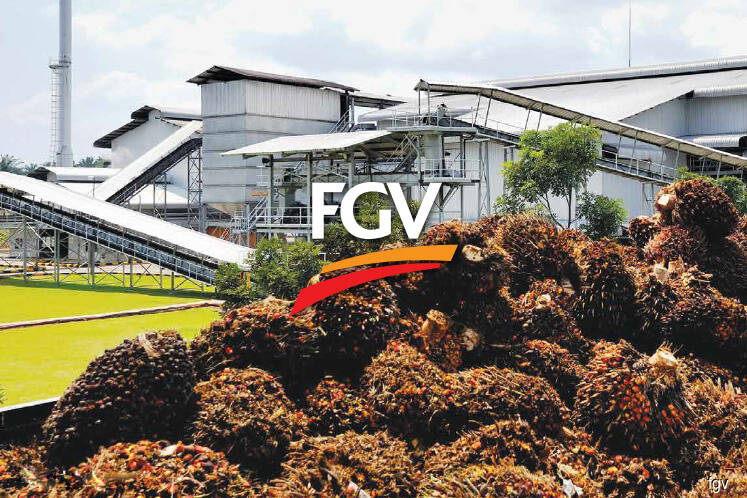 THE top brass of Felda Global Ventures Holdings Bhd (FGV) are understood to be evaluating a number of proposals, some which could have a material effect on the company, sources say. It is also understood that the proposals have come via the government, and not through any direct dealing between FGV officials and interested parties. Hence, some of these proposals have been talked about before but have only reached the FGV level now.
The Edge understands that one proposal by Tan Sri Syed Mokhtar Albukhary entails the merger of FGV's sugar business — held under 51% publicly traded unit, MSM Malaysia Holdings Bhd — with that of his own.
Syed Mokhtar wholly owns Central Sugars Refinery Sdn Bhd and Gula Padang Terap Sdn Bhd.
According to the sources, the plan entails the formation of a special purpose vehicle (SPV) and the injection of all the sugar assets into the SPV, to be run by Syed Mokhtar.
"FGV is evaluating all proposals — the one involving Syed Mokhtar and the sugar business under MSM also comes with a profit guarantee but from what I know, the FGV guys are not excited by it … FGV has its own ongoing transformation and development plan. So it would have to be a very interesting proposal and one beneficial to FGV to pique their interest," the source says.
He adds that the FGV executives seem to be more keen to grow the plantation business and appear willing to part ways with the sugar business, but Syed Mokhtar's plan apparently falls short.
It is also noteworthy that FGV chairman Datuk Azhar Abdul Hamid was previously the chairman and prior to that the managing director of Tradewinds Corp Bhd. Tradewinds and Tradewinds (M) Bhd, which controls Central Sugars and Gula Padang Terap — related companies under Syed Mokhtar.
Azhar was also at the helm of Pernas International Holdings Bhd, which morphed into the Tradewinds group when Syed Mokhtar took over in 2002.
"So he knows what plantation assets the Syed Mokhtar group has," the source says.
Syed Mokhtar's proposal is also understood to have the support of some high-ranking government officials, but Prime Minister Datuk Seri Najib Razak is understood to have left the matter to Azhar, CEO Datuk Zakaria Arshad other senior FGV people to handle.
MSM Malaysia Holdings Bhd saw a net loss of RM32.57 million from RM2.67 billion in revenue for the year ended December 2017. As at end-December last year, MSM had almost RM141 million in cash and bank balances and an additional RM65.75 million deposited with licensed banks. On the other side of the balance sheet, it had short-term borrowings of RM687.36 million and long-term debt commitments of RM404.89 million.
While MSM's earnings may be paltry, it has almost RM3.41 billion in total assets, and a market capitalisation in excess of RM2.53 billion. Interestingly, MSM's stock hit RM3.60 last Friday, its lowest since November 2011.
Central Sugars, meanwhile, chalked up an after-tax profit of RM98.12 million from RM1.41 billion in revenue for the year ended December 2016. As at end-December 2016, Central Sugars had total assets of RM1.06 billion.
Gula Padang Terap registered an after-tax profit of RM23.38 million on the back of RM334.20 million in sales for the financial year ended December 2016. Gula Padang Terap had total assets of RM273.02 million at the time.
Another proposal being looked at is by Tan Sri Peter Sondakh and Martua Sitorus (also known as Thio Seeng Haap, one of the founders of Wilmar International Ltd), which has been talked about for almost a year. It entails the injection of assets into FGV and taking a stake in the company.
"This is not very popular as it would involve Indonesians controlling FGV … there is no need to say anything more," the source adds.
Sondakh has 37.6% equity interest in PT Eagle High Plantations while the Federal Land Development Authority (FELDA) has a 37% stake.
FELDA also has a 33.67% stake in FGV.
While details about this proposal are scarce, Sitorus' brother Ganda has considerable plantation assets, including PT Agro Mandiri Semesta (known as Gama Plantation) and PT Ganda Sawit Utama.
In the past, FGV had denied having any talks with Syed Mokhtar and FELDA executives had denied any plan for Sondakh and Sitorus to surface in FGV.
For its financial year ended December 2017, FGV registered a net profit of RM143.73 million from RM16.97 billion in revenue.
Azhar was appointed to help clean things up at FGV. There have been many issues, including high-priced acquisitions and alleged fraud at the company, which saw CEO Zakaria suspended pending investigations,  and subsequently reinstated. FGV's cash pile stood at RM1.74 billion as at end-2017, down from RM5.09 billion almost six years ago when it was listed on Bursa Malaysia.
With the general election around the corner and with FELDA and its settlers accounting for the majority of voters in at least 54 of the 222 parliamentary seats, decisions at the plantation outfit are likely to attract much attention.
Save by subscribing to us for your print and/or digital copy.
P/S: The Edge is also available on Apple's AppStore and Androids' Google Play.