This article first appeared in The Edge Malaysia Weekly, on February 8, 2021 - February 14, 2021.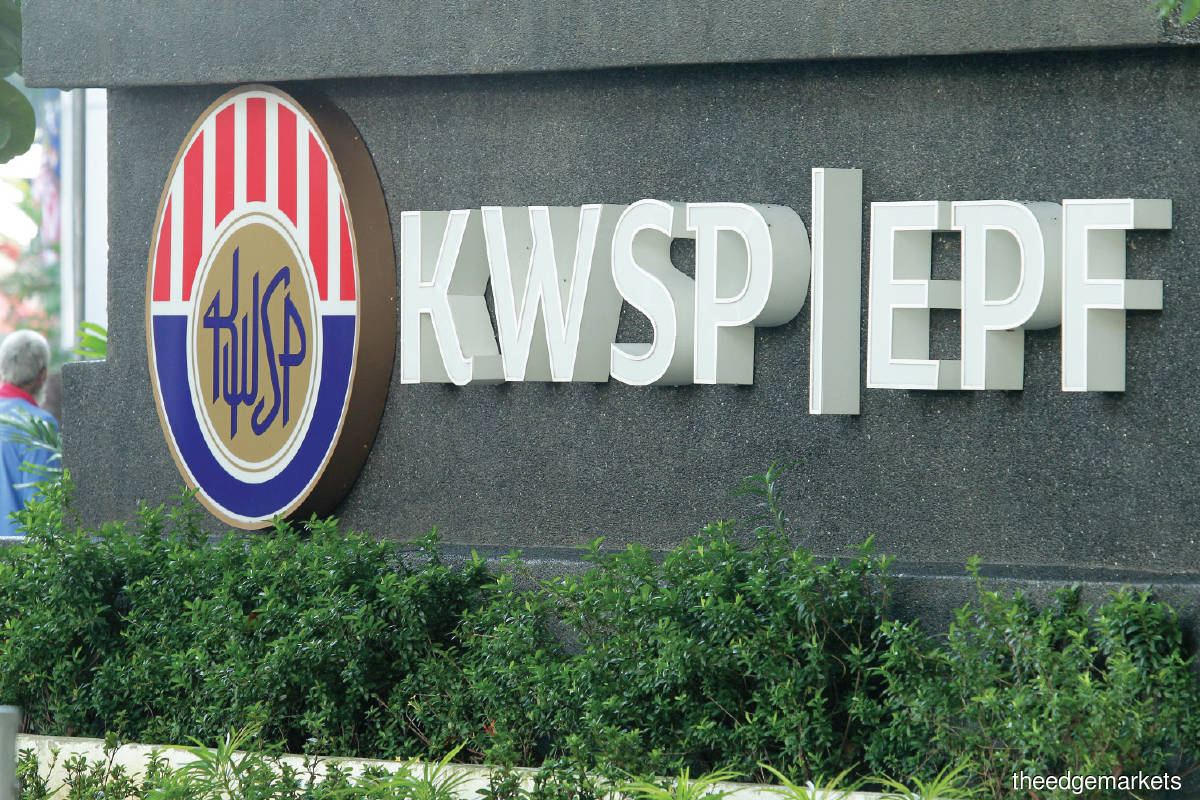 THE Employees Provident Fund (EPF) has identified at least seven assets located in Perlis, Kedah, Selangor, the Federal Territories and Negeri Sembilan to be put up for sale, with a total estimated value of RM350 million to RM450 million, according to sources.
The Edge understands that at least three of the assets are office buildings the provident fund is currently occupying. They comprise two office buildings in Kuala Lumpur — Bangunan KWSP in Jalan Raja Laut and Bangunan KWSP in Changkat Raja Chulan — and Bangunan KWSP Damansara Fairways in Petaling Jaya, Selangor.
Also for sale is a hospitality asset in Avillion Admiral Cove in Port Dickson, Negeri Sembilan, called Marina Vista Suite Hotel Block B. The fifth asset is understood to be a retail property in Section 18 in Shah Alam, Selangor, which was previously tenanted by Giant hypermarket.
It is learnt that two other assets in Kangar, Perlis, and Alor Setar, Kedah, have also been identified for sale.
When contacted, the EPF says in the ordinary course of managing its investments as a long-term strategic investor for the benefit of its 14.8 million members, it is always in the process of acquiring as well as disposing of assets, which include real estate.
"These operations are regulated through the fund's robust governance structure, and all investment decisions are based on its strategic asset allocation framework, which optimises returns within tolerable risk limits. In addition to being an inflation hedge, the fund's real estate assets have delivered competitive risk adjusted returns over a medium to long-term horizon," it tells The Edge.
"Any sale of assets will be based on the latest independent valuation, and any offer received will be tabled to the management for their further consideration and approval. The decision to buy or sell real estate will also take into consideration the fund's overall portfolio strategy and the long-term health of the fund," it adds.
Last November, the EPF, in referring to the sale of its assets, said: "…. under these extraordinary circumstances to ensure that there is a cash buffer to meet the needs of all our members, especially to prepare for the i-Sinar facility to asset members who are severely impacted by the Covid-19 pandemic, the provident fund will take all necessary measures to ensure our liquidity remains strong and resilient."
The Edge understands that a deal to sell the retail asset, estimated to be worth around RM15 million, may be executed soon, while real estate agency Rahim & Co has been hired as the exclusive agent to dispose of the remaining six assets. Rahim & Co CEO of real estate agency Siva Shanker declined to comment when contacted.
Among the seven assets identified for sale, Bangunan KWSP in Jalan Raja Laut, which is currently where the EPF headquarters is located, is believed to be worth the most at between RM170 million and RM250 million. This 28-storey building with 441,476 sq ft of net lettable area sits on a 1.7-acre freehold parcel.
The provident fund will be relocating its headquarters to Kwasa Utama — a 30-acre commercial development that will include a mall, hotel, media hub and office towers — located within the 2,330-acre Kwasa Damansara in Selangor, when it is ready.
The former Giant hypermarket in Shah Alam is believed to be the asset with the lowest value of around RM15 million. It is understood that the store has remained vacant since Giant's exit at the end of June 2019.
ExaStrata Solutions Sdn Bhd CEO and chief real estate consultant Adzman Shah Mohd Ariffin says the provident fund has been looking to sell off the assets in its portfolio since March last year to raise funds to balance the lower contributions due to the reduction in the statutory contribution rate for employees in 2021, as well as to pay out upcoming dividends for its members.
"The disposal of properties during the current market situation will be challenging but not impossible as there are parties who are looking for good deals," he tells The Edge.
"The EPF office buildings in Kuala Lumpur could attract parties that are looking into redevelopment potential as the existing buildings may not be the 'highest and best use' for the land. The valuation of the price may therefore be based on redevelopment potential instead of the building value," he explains.
Adzman believes that it will be more challenging to secure a purchaser for EPF's hotel asset. "There could be a haircut in the price in order to make it attractive enough," he says.
In February 2019, The Edge reported that the EPF had sold Wisma KFC in Jalan Sultan Ismail, Kuala Lumpur, to Singapore-based property developer and manager Royal Group for RM116.5 million. The 22-storey office building will be turned into a luxury hotel.
In 2014, the EPF sold Gurney Resort Hotel & Residences in Penang to Plenitude Bhd for RM160 million and the Northam All Suite Hotel in Penang to HNG Capital Sdn Bhd for an undisclosed amount.