This article first appeared in The Edge Malaysia Weekly, on July 6, 2020 - July 12, 2020.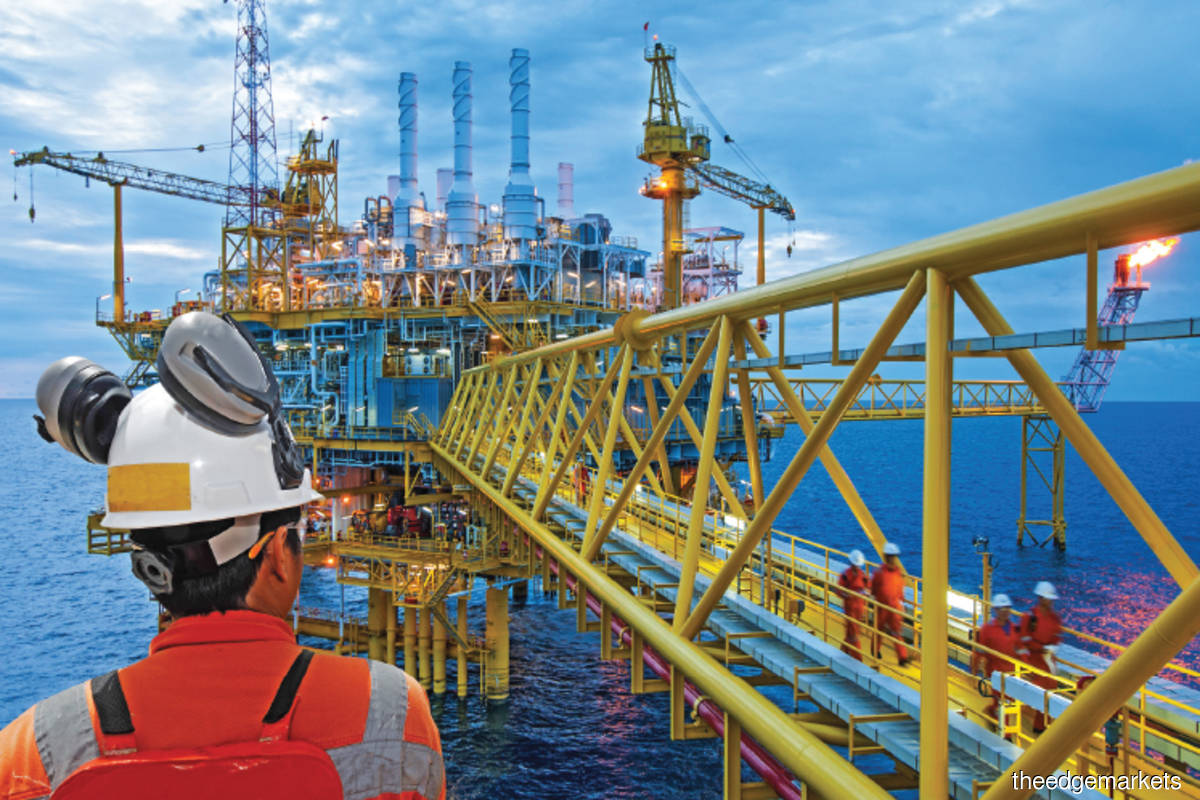 EKUITI Nasional Bhd (Ekuinas) is in talks to acquire Perisai Pacific 101 — a jack-up drilling rig wholly owned by ailing oil and gas player Perisai Petroleum Teknologi Bhd, sources familiar with the matter tell The Edge.
It is understood that the talks have been going on for some time but whether a deal will be struck remains to be seen.
Perisai Pacific 101 is designed to drill high-pressure and high-temperature wells as deep as 30,000ft. The rig is capable of operating in water depths of up to 400ft and performing offline activity while drilling, and has accommodation for 150 personnel.
In an emailed response to questions from The Edge, Ekuinas says it does not comment on speculation of investment opportunities, but the private equity fund notes that it is always open to considering sound investments that fulfil its investment criteria.
"Any further announcements will be made in accordance with our disclosure policy," says Ekuinas.
Attempts to contact Perisai's managing director Datuk Zainol Izzet Mohamed Ishak proved futile.
Delivered in July 2014, Perisai Pacific 101 was built in Singapore's PPL Shipyard Pte Ltd for US$208 million (RM634.4 million then). Two other rigs — Perisai Pacific 102 and Perisai Pacific 103 — were slated to be built and delivered as well, but they were deferred.
In mid-2014, Perisai Pacific 101 was utilised for a three-year duration by Petronas Carigali Sdn Bhd; the contract is understood to have been extended for about 20 months. The drilling rig was then chartered in mid-2019 for use at the Samarang Drilling Campaign under a RM80 million contract with a 200-day tenure. It is not clear if it has had a locked-in charter contract since then.
Industry sources say Ekuinas could be able to bargain for a better price for the drilling rig if it is without a chartered contract. The of US$208 million building cost would not be a good yardstick for the value of Perisai Pacific 101, given the industry downturn — the second in less than five years.
Perisai's shares were delisted from Bursa Malaysia in January this year after the company fell into the cash-strapped Practice Note 17 (PN17) category in October 2016.
To recap, Perisai's wholly owned subsidiary, Perisai Capital (L) Inc, defaulted on payment of the principal and interest on S$125 million (RM377.27 million) worth of debt paper.
For the financial year ended June 30, 2019 (FY2019), Perisai suffered a net loss of RM237.05 million on revenue of RM116.91 million — its fourth consecutive year of losses.
The company may have slipped into deeper losses considering that it chalked up a net loss of RM36.72 million in the first financial quarter ended Sept 30, 2019, from a mere RM9.33 million in revenue.
To put things into perspective, Perisai paid RM22.88 million in finance costs for its first quarter of FY2020. Annualised, its finance costs alone would exceed RM90 million a year.
As at end-September last year, the company had racked up accumulated losses of RM1.67 billion while its cash balances amounted to RM17.65 million. It had short-term borrowings of RM1.23 billion and no long-term debt, indicating the severe pressure on debt repayments.
Its non-current assets stood at RM639.60 million as at Sept 30 last year.
Perisai, according to its website, also has a floating, production, storage and offloading (FPSO) vessel, Perisai Kamelia, and three offshore support vessels.
Industry sources, however, say these assets are not that valuable and may have been laid up. Perisai's annual report for 2019 indicates that its FPSO did not have a locked-in charter contract.
Ekuinas has a 57.41% stake in offshore support services company Icon Offshore Bhd, whose accumulated losses ballooned to RM836.44 million.
In January 2017, UMW Holdings Bhd, which is controlled by Permodalan Nasional Bhd, had sought to merge its oil and gas arm, drilling company Velesto Energy Bhd, with Icon Offshore.
Velesto, then known as UMW Oil & Gas Corp Bhd, was slated to buy a 42.3% stake in Icon for RM248.88 million, to be paid in new UMW Oil & Gas shares, and to acquire another Ekuinas-controlled oil and gas company, Orkim Sdn Bhd, for RM472.7 million cash.
These deals, however, fell through.
The planned acquisition of Perisai Pacific 101 can be seen as Ekuinas' second attempt to venture into the drilling business. How successful this venture will be remains to be seen.