This article first appeared in The Edge Malaysia Weekly, on April 9, 2018 - April 15, 2018.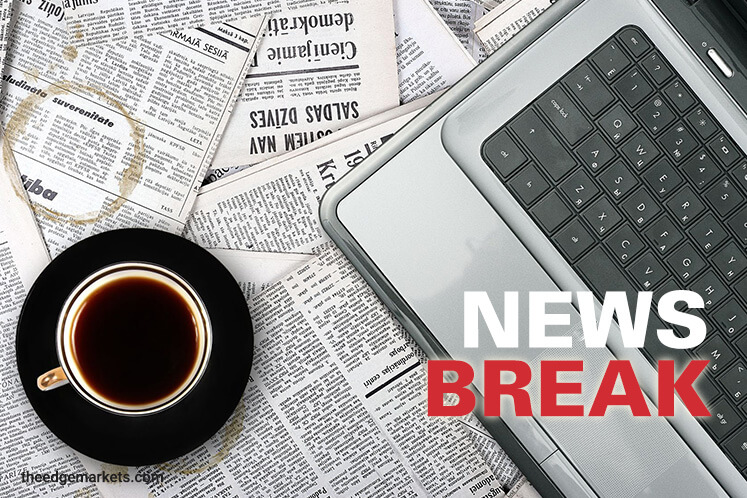 AXIATA Group Bhd's 62.37%-owned telecommunication tower subsidiary, edotco Group Sdn Bhd, is said to be requesting proposals from investment banks to structure an initial public offering (IPO), according to people familiar with the matter.
"The RFP [request for pro­posals] was sent out last month," a source, who declined to be identified, tells The Edge.
When contacted, edotco declined to comment on the matter.
There has been talk for a long time that the world's eighth largest telco tower owner was mulling a listing, but the rumours died down after it opted for a share placement exercise last year.
That said, edotco is in a highly capital-intensive industry and it is in expansion mode. Capital expenditure requirements are expected to be high and raising fresh funds through an IPO is one option.
The company issued US$400 million worth of new shares, or 21.51% equity interest, to Innovative Network Corp of Japan and a 5.38% stake worth US$100 million to Kumpulan Wang Persaraan (Diperbankan) last year.
In addition, Axiata divested a 10.75% stake to Khazanah Nasional Bhd unit Mount Bintang Ventures Sdn Bhd for US$200 million. After the placement, Axiata is left with 62.37% equity interest in edotco.
The placement exercises together gave the group an equity valuation of close to US$1.5 billion and an enterprise value of 12.5 times financial year ended Dec 31, 2016 (FY2016), earnings before interest, taxes, depreciation and amortisation (Ebitda).
edotco's FY2016 Ebitda was RM662 million on revenue of RM1.38 billion.
In FY2017, Ebitda rose 3.5% to RM685 million and revenue grew 11.8% to RM1.55 billion. Profit after tax, however, declined 14.5% year on year to RM183 million in FY2017, according to edotco's quarterly financial disclosure.
The group's tenancy ratio increased to 1.57 times in FY2017, from 1.44 times in FY2016. Tenancy ratio refers to the number of tenants (mobile network operators) over the number of towers a telco tower company (towerco) owns. These tenants are parties that have put their antennas and other network equipment on a telco tower.
In an interview with The Edge  last December, edotco CEO Suresh Sidhu said that while the main reason behind the group's current quarterly financial disclosure was transparency, it would also be "helpful" if edotco decides to go public.
"On the question of an IPO, it is always helpful if you have published data that analysts can see, but it is not the primary reason for doing this. I think the primary reason is really about focusing on the transparency of numbers. Hopefully, people will provide a higher valuation for Axiata as well," he says.
As at 4QFY2017, edotco's telco tower portfolio expanded to owning 16,533 towers and managing 10,931, including the 696 towers owned by Pakistani towerco Tanzanite Tower (Pvt) Ltd — which the group acquired last August for US$89 million. It has a presence in Malaysia, Bangladesh, Sri Lanka, Cambodia and Myanmar.
In end-August last year, edotco announced that it was forming a 55:45 joint venture with Dawood Hercules Corp Ltd to launch a US$940 million acquisition of another Pakistani towerco, Deodar (Pvt) Ltd, which has a portfolio of 13,000 towers.
Suresh told The Edge in December that the funds raised from the private placement would be used for various purposes, including  the Deodar acquisition.
Once the deal is completed, edotco will have a portfolio of over 30,000 towers, making it the eighth largest towerco in the world, based on telco tower industry news portal TowerXchange's reported data as at June 30 last year.
Save by subscribing to us for your print and/or digital copy.
P/S: The Edge is also available on Apple's AppStore and Androids' Google Play.