This article first appeared in The Edge Malaysia Weekly, on October 22, 2018 - October 28, 2018.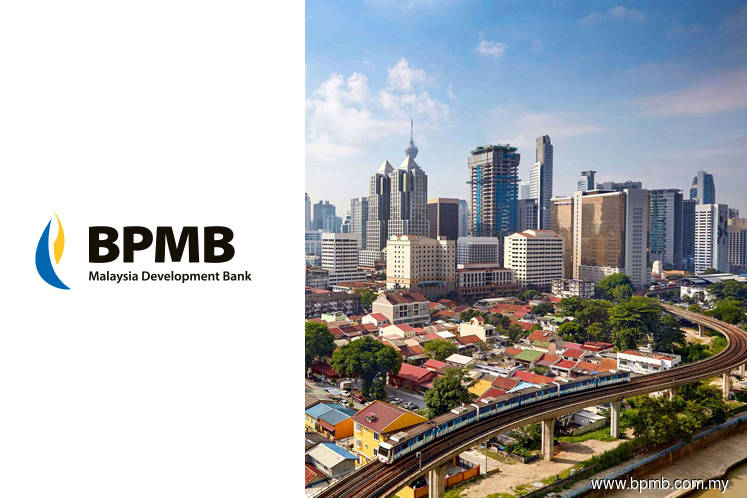 THERE could be some key changes to the board and management of Bank Pembangunan Malaysia Bhd (BPMB) very soon, sources familiar with the development financial institution (DFI) tell The Edge.
Likely to retire next month is non-executive chairman Tan Sri Wan Abdul Aziz Wan Abdullah, who was appointed to his post on Dec 1, 2012. While it was initially rumoured that Datuk Mohmad Isa Hussain — deputy secretary-general of Treasury (investment) at the Ministry of Finance until his retirement in March this year — would take over the position, it now seems that Datuk Wan Azhar Wan Ahmad — who is currently an independent non-executive member of the BPMB board — may be the preferred candidate.
"What we hear is that the job is now Wan Azhar's," says a source. "Tan Sri (Mohd) Irwan Serigar (Abdullah, former secretary-general of Treasury) had indicated that Mohmad Isa would be appointed chairman but now it seems like Wan Azhar has pipped him for the job."
Irwan fell out of favour after Pakatan Harapan came to power in the May general election and his contract was shortened.
Wan Azhar was the CEO of Credit Guarantee Corp Malaysia Bhd from 1997 until his retirement in December 2014. Credit Guarantee Corp is a subsidiary of Bank Negara Malaysia.
Also said to be joining the BPMB board is Datuk Asri Hamidon, who was appointed chairman of the beleaguered 1Malaysia Development Bhd and is currently deputy secretary-general overseeing government investment at the Treasury.
There is also talk that Afidah Mohd Ghazali, who is currently BPMB's acting CEO and until recently its chief financial officer and acting chief operating officer, may be appointed the CEO.
Razali Hassan, who is now BPMB's chief legal and governance officer and company secretary, has been promoted to COO, according to the DFI's website.
These changes are coming after former president and CEO Shaharuddin Zainuddin was removed from his position a mere 10 months after he was appointed for supposedly supporting a Barisan Nasional back-to-school campaign.
Shaharuddin is at present seeking legal redress from BPMB. It is understood that he was dismissed without a proper domestic enquiry.
If what the sources say is true, Afidah and Razali are moving up and Shaharuddin is taking the fall for a donation to the back-to-school campaign. Surely, as the CFO and governance officer respectively of the DFI at the time, Afidah and Razali would have been involved in the approval process.
It is also telling that Afidah, if she is appointed CEO of BPMB, will be the third in three years, which hints at a rift between the management and board.
Shaharuddin is also said to have opposed the many board and committee meetings at BPMB, which pays the chairman a RM15,000 fee every month while directors are remunerated RM5,000 a month. The chairmen of the credit committee, group nomination and remuneration committee, audit and examination committee, and risk management committee get RM5,000 per meeting while the members get RM3,000.
In FY2017, the BPMB board met 27 times, the risk management committee 29 times, the credit committee 28 times, the nomination and remuneration committee 24 times, and the audit and examination committee 16 times, for a total of 124 meetings during the year.
In total, BPMB's director remuneration in FY2017 was RM4.42 million, up almost 30% from FY2016.
In contrast, another DFI — Small Medium Enterprise Development Bank Malaysia Bhd (SME Bank) — held 42 meetings in all for its board, nomination committee, remuneration committee, audit committee and risk management committee, and paid out a total of RM2.65 million in FY2017.
Some BPMB directors took home more than RM900,000, which is apparently more than what the senior management get. This is said to have fuelled the discord between the management and board.
"The board members are non-executive, so they are not liable like we the management are. They only owe a fiduciary duty and yet they get so much [in remuneration]," says a senior employee who spoke on condition of anonymity.
In FY2017, BPMB's after-tax profit strengthened almost 282% year on year to RM199.4 million while its gross impaired loans as a percentage of gross loans, financing and advances improved to 12.15% from 15.02% in FY2016.
BPMB is wholly owned by the Minister of Finance Inc and provides medium and long-term financing to strategic sectors of the economy, such as infrastructure, maritime, technology, and oil and gas.
Some of BPMB's loans have come under the spotlight with many questioning the approval process at the bank.
For instance, Asian Broadcasting Network (M) Sdn Bhd (ABN), a company linked to well-connected businessman Tan Sri K K Eswaran, has a RM450 million facility with BPMB which is unsatisfied, according to RAM Credit Information Sdn Bhd.
According to reports last year, ABN, which is being wound up, had debts of RM400 million with about half of it or RM200 million owing to BPMB.
Other than ABN, BPMB is also understood to have extended financing to companies that at one time were linked to Tan Sri Peter Sondakh — Integrated Nautical Resort Sdn Bhd and Garuda Suci Sdn Bhd. These were set up to build and operate the St Regis hotel in Langkawi and build and operate the Langkawi International Convention Centre respectively.
Integrated Nautical Resort, according to RAM Credit Information, has a RM246.54 million facility with BPMB which is unsatisfied, while Garuda Suci has a RM57.75 million facility that is still due.
Checks with RAM Credit Information indicate that the two companies are 40%-controlled by Sondakh via Eagle Rock Capital (L) Bhd, 30% by Lembaga Pembangunan Langkawi and 30% by Aset Tanah Nasional Bhd, which is a unit of the Ministry of Finance.
Both Integrated Nautical Resort and Garuda Suci have been suffering losses since 2013.
Another misstep by BPMB is Syarikat Borcos Shipping Sdn Bhd, which is now wholly owned by the DFI's 90%-controlled subsidiary, Global Maritime Ventures Bhd (GMV).
Auditor KPMG was appointed as Borcos' liquidator at end-December 2016, after the company went belly up. Borcos had a RM62.7 million facility, unsatisfied, with BPMB.
So, can the new regime at BPMB make a difference?
Save by subscribing to us for your print and/or digital copy.
P/S: The Edge is also available on Apple's AppStore and Androids' Google Play.