This article first appeared in The Edge Malaysia Weekly, on December 10, 2018 - December 16, 2018.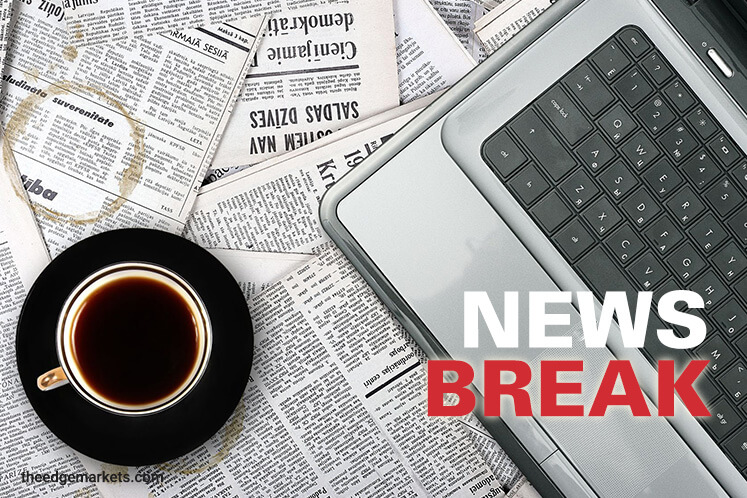 DIVERSIFIED group Boustead Holdings Bhd, which owns and operates a portfolio of hotels, is looking for bids for Royale Chulan Bukit Bintang in Kuala Lumpur after receiving offers to purchase it. Boustead, sources say, has set a reserve price of about RM190 million for the four–star hospitality asset. The 21-year-old hotel with 400 rooms sits on a 0.77-acre site within the tourist zone of Bukit Bintang.
"We received expressions of interest for this particular hotel and after a valuation exercise was carried out, we felt the best way to go about this was to invite bids for the hotel," a Boustead spokesman tells The Edge.  "We have sent out invitations to several interested parties to submit bids."
Boustead is marketing the hotel on its own and has invited real estate agents to submit offers on behalf of their clients.
Boustead, in which Lembaga Tabung Angkatan Tentera holds a majority stake, operates two hotels within a 2km radius in Kuala Lumpur. Like other hotel operators, it is likely experiencing intense competition from new hotels as well as alternative accommodation providers.
"We currently have two Royale Chulan branded hotels in Kuala Lumpur — Royale Chulan Kuala Lumpur in Jalan Conlay and Royale Chulan Bukit Bintang in Jalan Bukit Bintang — which are in close proximity to each other, vying for virtually the same target market although one (the Bukit Bintang property) is a four-star (category hotel) and the other is five-star," says the spokesman.
"In view of this, coupled with the fact that there are many smaller hotels in the same vicinity, it makes good business sense to just have one hotel in Kuala Lumpur. Furthermore, we have received many expressions of interest for this hotel given its prime location in the tourist belt of KL and its proximity to the MRT and shopping district."
In terms of performance, the hotel achieved an average occupancy rate last year of 54%, at an average room rate of RM191.30. Citing lower tourist arrival numbers and spend, Boustead expects performance this year to be similar to that of the previous year.
To a question on when the last renovation or refurbishment exercise was carried out at the hotel, the spokesman says, "The hotel is in good condition as yearly refurbishments are undertaken as a matter of policy to maintain the condition of all Royale Chulan branded hotels within the Boustead group."
The other hotels owned and operated by the group include the Royale Chulan The Curve and Royale Chulan Damansara in Petaling Jaya, Royale Chulan Penang, Royale Chulan Seremban, Royale Chulan Cherating in Pahang and Royale Chulan Hyde Park London. Boustead does not own Royale Chulan Kuala Lumpur but manages it.
While it is not known if Royale Chulan Bukit Bintang is profitable, a search on the Companies Commission of Malaysia website shows that Boustead's hotel operations, under Boustead Hotels & Resorts Sdn Bhd, has been in the red for the past three financial years.
Net loss ballooned  to RM11.1 million in the financial year ended Dec 31, 2017, from RM3.08 million in FY2015. Its revenue has also been on the decline, slipping from RM167.44 million in FY2014 to RM146.29 million in FY2017.
Accumulated profit declined to RM34.69 million in FY2017 from RM44.72 million in the previous financial year. Total liabilities as at end-FY2017 was RM305.57 million, all of which were current.
Industry sources say Boustead has placed a reserve price on the asset. One source says the group hopes to seal the deal at around RM480,000 per room, which works out to a total of RM192 million — not too far off recent hotel transactions in Kuala Lumpur, which however, were not within Bukit Bintang.
In September, Royal Group sold the Hilton Garden Inn North and Hilton Garden Inn South in Jalan Tuanku Abdul Rahman, with a total of 532 rooms, to Strategic Hospitality Extendable Freehold and Leasehold Real Estate Investment Trust for RM240 million, or RM451,128 per room.
Last December, the 154-room Nova Hotel in Jalan Alor, owned by Singapore tycoon Choo Chong Ngen, was sold for RM63.8 million, or RM414,286 per room, to Regalwide Holdings Sdn Bhd. In another deal, the 203-room Geo Hotel near the Central Market was disposed of for S$27.5 million or RM410,296 per room.
It is worth noting that the Royale Chulan Bukit Bintang is located on a street which saw the highest per room hotel deal nationwide, apart from Langkawi, and the highest per sq ft land deal in the country. The 433-room Westin Kuala Lumpur was sold at RM455 million, or RM1.027 million per room, while a land parcel next to the Grand Millennium Hotel in Bukit Bintang was purchased by Tan Sri Desmond Lim Siew Choon for RM7,209 per sq ft from Kwek Leng Beng's CDL Hotels (M) Sdn Bhd.
Save by subscribing to us for your print and/or digital copy.
P/S: The Edge is also available on Apple's AppStore and Androids' Google Play.