This article first appeared in The Edge Malaysia Weekly, on December 18, 2017 - December 24, 2017.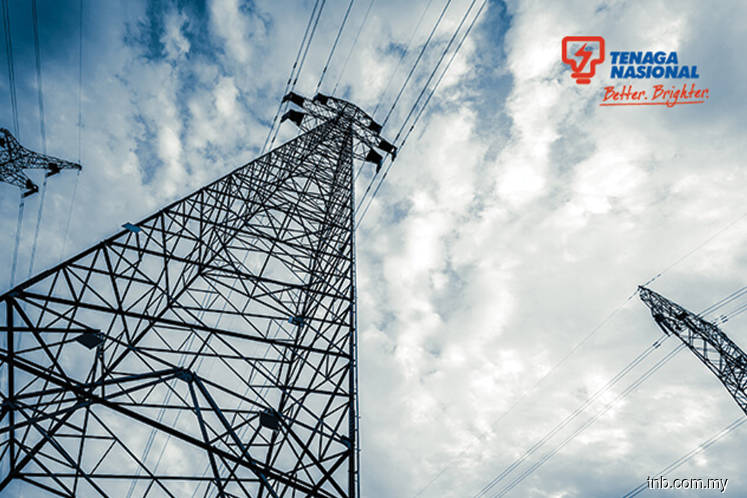 AN estimated RM1.5 billion of taxpayers' money is being channelled into incentivising the country's broadband fiberisation, pitting the nation's largest utilities — Tenaga Nasional Bhd (TNB) and Telekom Malaysia Bhd (TM) — against the relatively unknown Broadnet Networks Sdn Bhd, a small company that has some big names behind it.
The thing is, TNB and TM are not interested in taking public funds, preferring instead to fund the project themselves to retain control.
Let's start at the beginning.
It may not be common knowledge but TNB owns one of the most extensive high-speed fibre networks in the country. Running along the power utility's transmission lines, the infrastructure simply has not been put to commercial use over the years.
Currently, the fibre network is primarily used for TNB's SCADA (supervisory control and data acquisition) systems. This was supposed to change with the National Fiberization Plan 2017-2019 (NFP) that was announced by Communications and Multimedia Minister Datuk Seri Salleh Said Keruak earlier this year.
The last-mile fiberisation would have cost an estimated RM10 billion — a big price tag but a catalyst, nonetheless, for TNB as it would allow the power utility to put a mostly dormant and depreciated asset to use.
Not only would TNB have monetised its fibre network but it would have also opened up a second high-speed broadband backbone for the country — a major catalyst for the government to realise its "twice the speed, half the cost" drive.
In a sudden twist of events, however, TNB appears to have been completely cut off from the project. Earlier this month, Salleh announced that the NFP project would be awarded to Broadnet Networks.
Few other details are available about the award but sources familiar with the matter tell The Edge that Broadnet Networks was slated to receive a sizeable RM1.5 billion incentive from the government to help fund the last-mile fiberisation.
For those unfamiliar with the term, "last mile" refers to connecting households to the wider network. Since most of the low-hanging households (those located in dense urban areas and with the earning power to afford high-speed broadband services) have already been connected, the NFP would focus on connecting less lucrative households, which are typically those in remote rural areas and of low income — a demographic that is difficult to monetise.
Thus, it is realistic that the government would need to incentivise such a project.
But when contacted, TNB claims that it would be able to fund said project without any government support. "TNB is in full support of the NFP and will be willing to see through its realisation via strategic partnership with TM. Furthermore, TNB and TM, with vast experience, are able to fund the project without relying on government funds," replies TNB in a written response to The Edge.
In other words, TNB is sending a strong signal to the government — that it is willing to invest in the project without relying on taxpayers' money to subsidise it. This makes sense, given that TNB will have the economies of scale, especially if it collaborates with TM, say industry players familiar with the matter.
"If you only own the last mile, you won't have much economies of scale. But if you are TM and TNB, you'll have much more scale," says a source. "TNB has been sitting on this massive piece of infrastructure for years. Right now, it is only using a fraction of its potential. It is fully paid for and probably highly depreciated. This network is possibly more extensive than TM's in some areas. Virtually all households are connected to the grid but not every household has a wired telephone connection."
It is understood that TNB's fibre network is already connected to all its substations, relatively close to the end consumer.
"Given how integrated TNB's fibre network is with its power lines, operationally, it is in a better position to connect the last mile, running the fibre along its [power] distribution lines to homes," the source adds.
TNB may have to invest in upgrading its fibre network to accommodate higher bandwidth but that would be a relatively small investment.
"Once you have the fibre in place, upgrading the equipment to boost capacity is a relatively small cost," says the source.
Furthermore, with TM as a strategic partner, TNB would have ample back-end support and access to the former's retail network for customer acquisition.
Who is Broadnet Networks?
In contrast, what will Broadnet Networks bring to the table?
It was incorporated in 2002 as Nasmudi Sdn Bhd but appears to have been relatively dormant until it was renamed in April this year.
Subsequently, chief secretary to the government, Tan Sri Ali Hamsa, was appointed to the board on Nov 3, as was the secretary-general of the Ministry of Communications and Multimedia, Tan Sri Sharifah Zarah Syed Ahmad. The appointment of these civil servants appear to coincide with the Ministry of Finance taking up a golden share in the company.
Broadnet Networks' ordinary shares are fully held by Datuk Mohd Ali Abdul Samad, who has been a director of the company since 2014. He sits on the boards of Quantum Medical Solutions Sdn Bhd, Perbadanan Nasional Bhd, Bank Simpanan Nasional Bhd, Tabung Haji Properties Sdn Bhd and New Pantai Expressway Sdn Bhd, among others.
Interestingly, Mohd Ali only took full control of the company in May this year, acquiring a 17.5% stake from Admiral Tan Sri Mohd Anwar Mohd Nor, the former chief of Malaysia's armed forces.
As for financial muscle to undertake the project, Companies Commission of Malaysia records show that Broadnet Networks has a paid-up capital of RM1 million with RM61,307 in retained losses as at August 2016. It does not appear to have any substantial ongoing business.
However, this might not be reflective of the company's potential financial firepower. Sources say the company intends to raise a substantial amount of funds to supplement the RM1.5 billion incentive from the government — an estimated RM1 billion — bringing the total investment to RM2.5 billion. That said, it would be woefully short of the RM10 billion that the government estimates is necessary to complete the NFP.
According to the CCM filing, the nature of Broadnet Networks' business is "to carry on the business as an internet service provider, including the provision of broadband communication services, satellite communication services, internet access solutions and related services like direct to home, internet protocol television, digital signage, video conferencing, streaming video, digital video broadcast, digital transmission, high-speed internet, and so on".
The RM1.5 billion question
In the meantime, not only is the taxpayers' money worth RM1.5 billion on the line but there is also the need to ensure that the government's objective of increasing broadband penetration is met.
"When you have small companies building the last mile, they don't have scale. In turn, they charge internet service providers a high fee to use the last mile to reach consumers. We see this with property developers that insist on owning the last mile to connect their developments with the national broadband infrastructure. Overall, this drives up costs," comments an industry player.
Of course, having the last mile consolidated under a single entity is not conducive to competition. The industry player points out that other internet service providers tend to be at a structural disadvantage when trying to tap customers riding TM's last-mile infrastructure.
"It is a bit of a dilemma. Do we give it to a couple of small guys that drive up costs for consumers? Or do we give it all to one player, reducing competition?" he asks.
In the case of the NFP, the government will have to choose between Broadnet Networks and established infrastructure giants like TNB and TM that boast many synergistic and structural advantages. For now at least, the immediate difference is the RM1.5 billion incentive that TNB and TM are willing to forego.
But what the end-consumers who are currently unconnected might be more interested in is the party that can get them online quickly and affordably.
Save by subscribing to us for your print and/or digital copy.
P/S: The Edge is also available on Apple's AppStore and Androids' Google Play.