This article first appeared in The Edge Malaysia Weekly, on April 23, 2018 - April 29, 2018.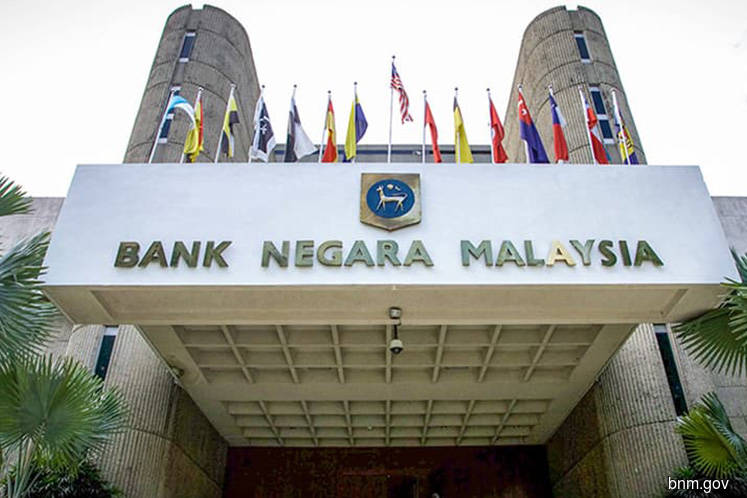 BANK Negara Malaysia warned financial institutions (FI) last week not to "wholesale pinch" staff from each other, sources say, in a move that suggests the practice is becoming rampant and creating problems in the industry.
"Bank Negara sent a circular to banks and insurers strongly advising them to avoid wholesale pinching of staff, that is to say, pinching entire teams, reminding them instead to train and invest in their staff," one of the sources tells The Edge.
Banking industry sources believe the central bank's circular was prompted by recent developments at Alliance Bank Malaysia Bhd and AMMB Holdings Bhd.
"It was obviously a confluence of events that led to it, starting with the Alliance Bank-AMMB issue. But, certainly, there has been a lot of staff movement between banks in recent months because this is generally the time banks pay bonuses and staff leave," one says.
Two months ago, Alliance Bank, in a move rarely seen in the industry, initiated a civil suit against three of its ex-employees who had moved to AMMB, alleging misappropriation of sensitive information from the bank. It named AMMB's banking unit, AmBank Bhd, as a co-defendant.
The two banks have since reached an "amicable settlement", Alliance Bank says in a filing with Bursa Malaysia last Thursday. AMMB confirmed this in a filing the following day.
"We are pleased to inform that this accordingly brings the matter to an end," Alliance Bank says, adding that there is no financial or operational impact from the settlement.
AMMB says there are no financial obligations or implications from the settlement for AmBank.
The Edge understands that AMMB managing director of business banking Christopher Yap, an ex-Alliance Bank employee who was at the centre of the controversy, will stay on with the group. He used to be the head of Alliance Bank's SME division, a traditionally strong business for the bank.
Yap was hired by AMMB in February last year to spearhead growth at the newly created business banking division. The division houses the SME segment which the group sees as one of its key growth drivers in the coming years and which it is building up from a relatively low base.
The Edge first wrote about Alliance Bank having served a summons on AMMB in its Feb 26 issue. Following the report, Alliance Bank issued a media statement that it would reach out to AMMB to resolve the matter.
At the time, there was talk in the industry that Bank Negara had instructed the two banks to settle the issue out of court. AMMB, however, insisted that there had been no such instruction from the central bank.
Staff pinching is normal among banks, given the shortage of skilled talent in the growing industry. To prevent aggressive pinching, banks that poach are made to pay a penalty amounting to six months of the new salary of the employee being pinched to a special staff training fund that is managed by STF Resources Sdn Bhd (STFR).
In the past, 25% of the amount went back to the bank that lost the staff, in the form of credit that could be used to train and upskill staff at Asian Institute of Chartered Bankers (AICB) and Asian Banking School. It is understood that the proportion was reduced to 10% this year.
STFR, a shared services company, is wholly owned by a trust established by Bank Negara and AICB.
AICB chairman Tan Sri Azman Hashim was reported as saying back in February 2016 that the staff training fund then stood at over RM300 million. The Edge was not immediately able to get an updated figure.
Bankers say despite the penalty, staff pinching is pervasive in specialised and increasingly important areas like compliance and risk management. "Sometimes, the bank has no choice but to pinch because it needs staff urgently. It takes too long to train a person to get to a needed level of expertise," comments one.
It is not uncommon that when one key employee leaves a bank for another, others who worked with the person will eventually follow him/her.
Save by subscribing to us for your print and/or digital copy.
P/S: The Edge is also available on Apple's AppStore and Androids' Google Play.